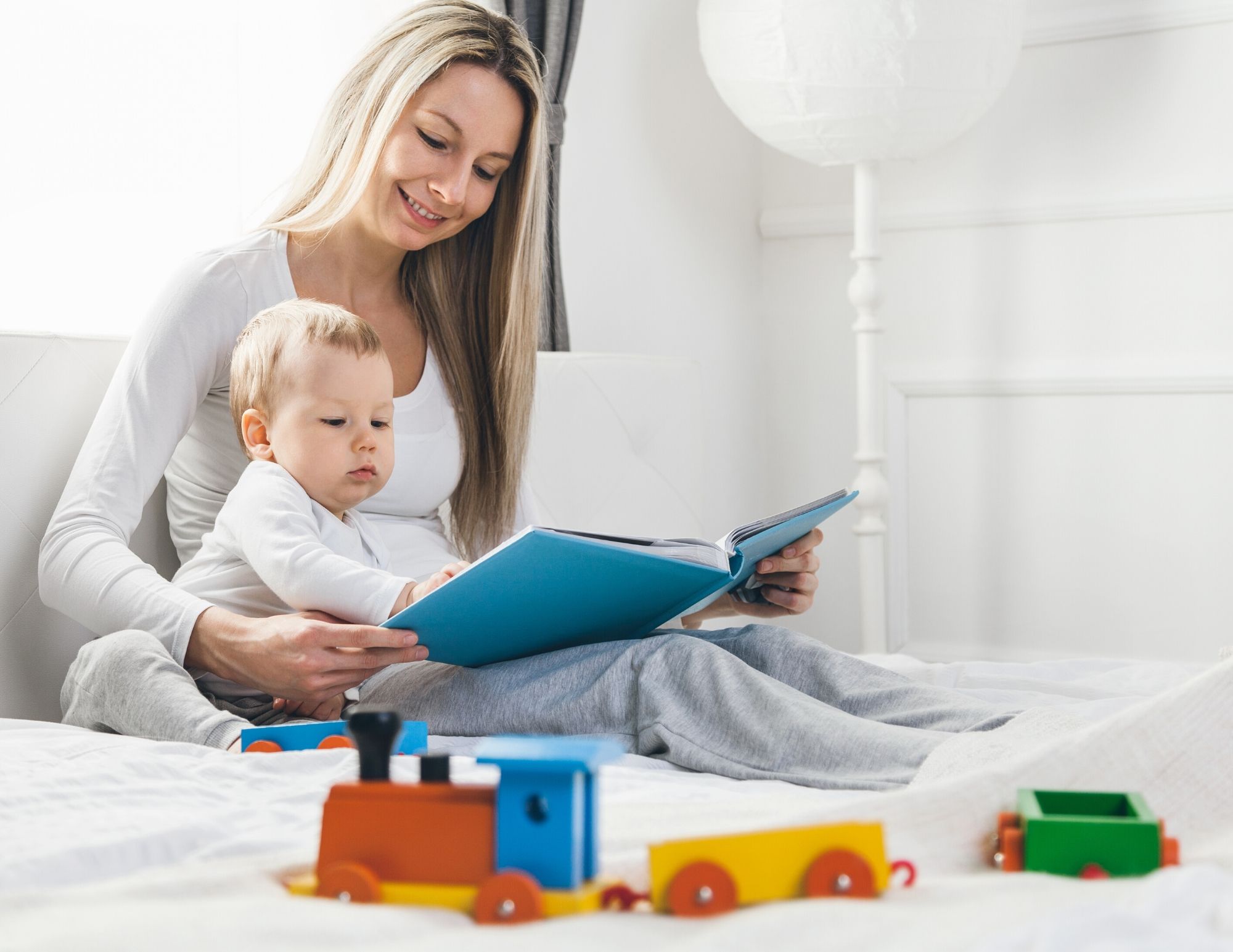 Children's Books For Toddlers – Top 10 Starter Books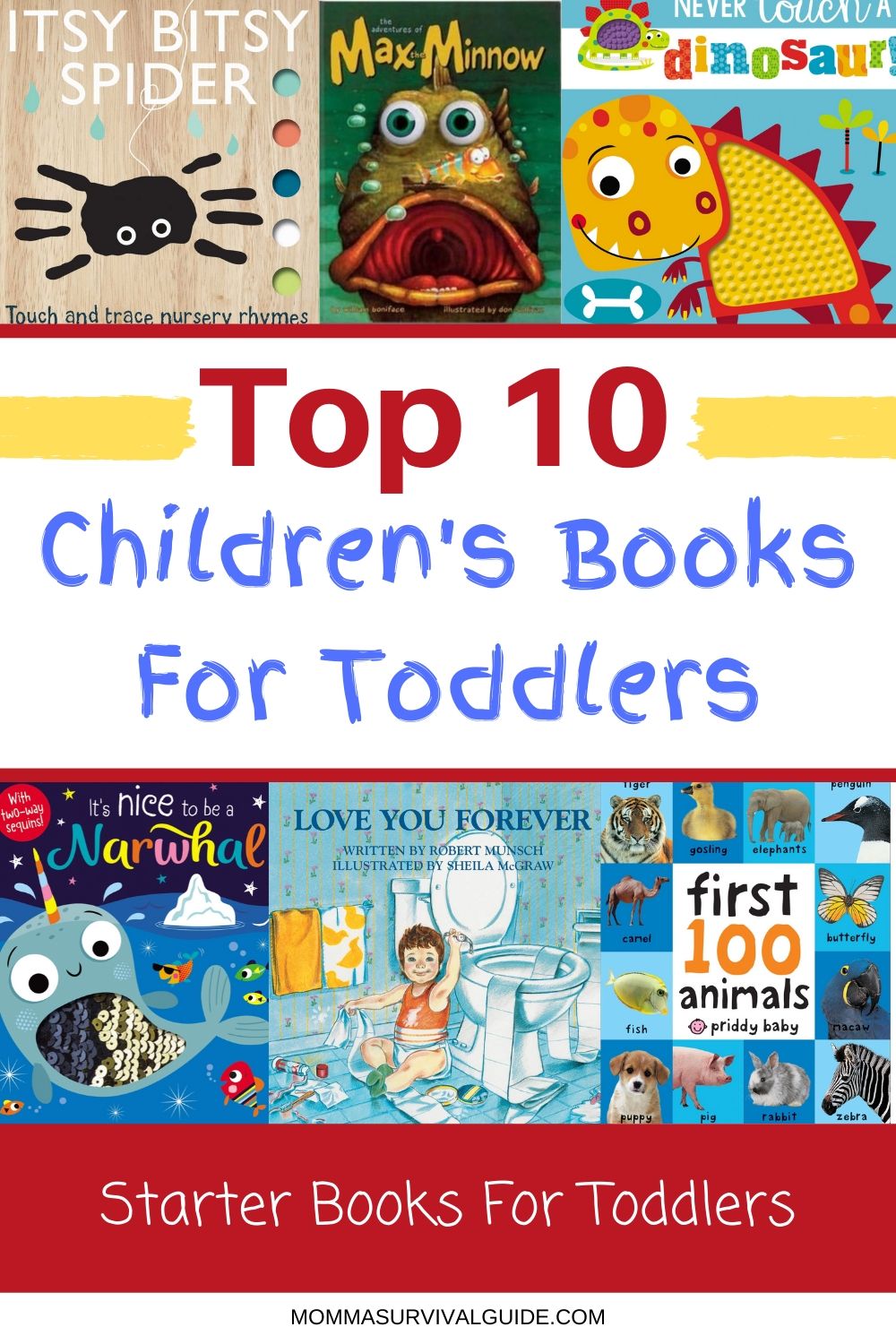 Toddlers are curious, energetic, imaginative, busy, and are constantly trying to make sense of the world around them. Books are an awesome way to help your toddler explore this intricate fascinating world, they're coming to know.
Whenever I look for books to buy for Hayvn, I focus on what that book can teach her, as well as how will this book stimulate her senses?
Toddlers are naturally drawn to pictures, shapes, and colors, and it goes without saying, you won't have to look too hard to find a children's book that contains all of these. And honestly, that's the best part of reading to a toddler, sometimes all they need is a book full of pictures and shapes that they can learn to identify.
For instance, when I read to Hayvn, she turns the page or interrupts by pointing at a picture exclaiming whatever the object is before I can read three words.
The important thing is not that you are reading them a story, it's allowing them to discover and identify ordinary things to better help them understand the world around them. Don't get me wrong, toddlers love a good story, but it's important to let them "read" to you as well.
In this list, I will break down all of my favorite books that Hayvn owns, and why I love them. Without further ado, here are my favorite children's books for toddlers!
#1 – First 100 Animals
The First 100 Animals book by Roger Priddy is an awesome way to help your toddler see and learn to identify all types of animals. This book has 100 different animals and their pictures, and they are even sorted into categories. This book is built to last with cardboard pages, so your toddler can enjoy it, and it will last through almost anything.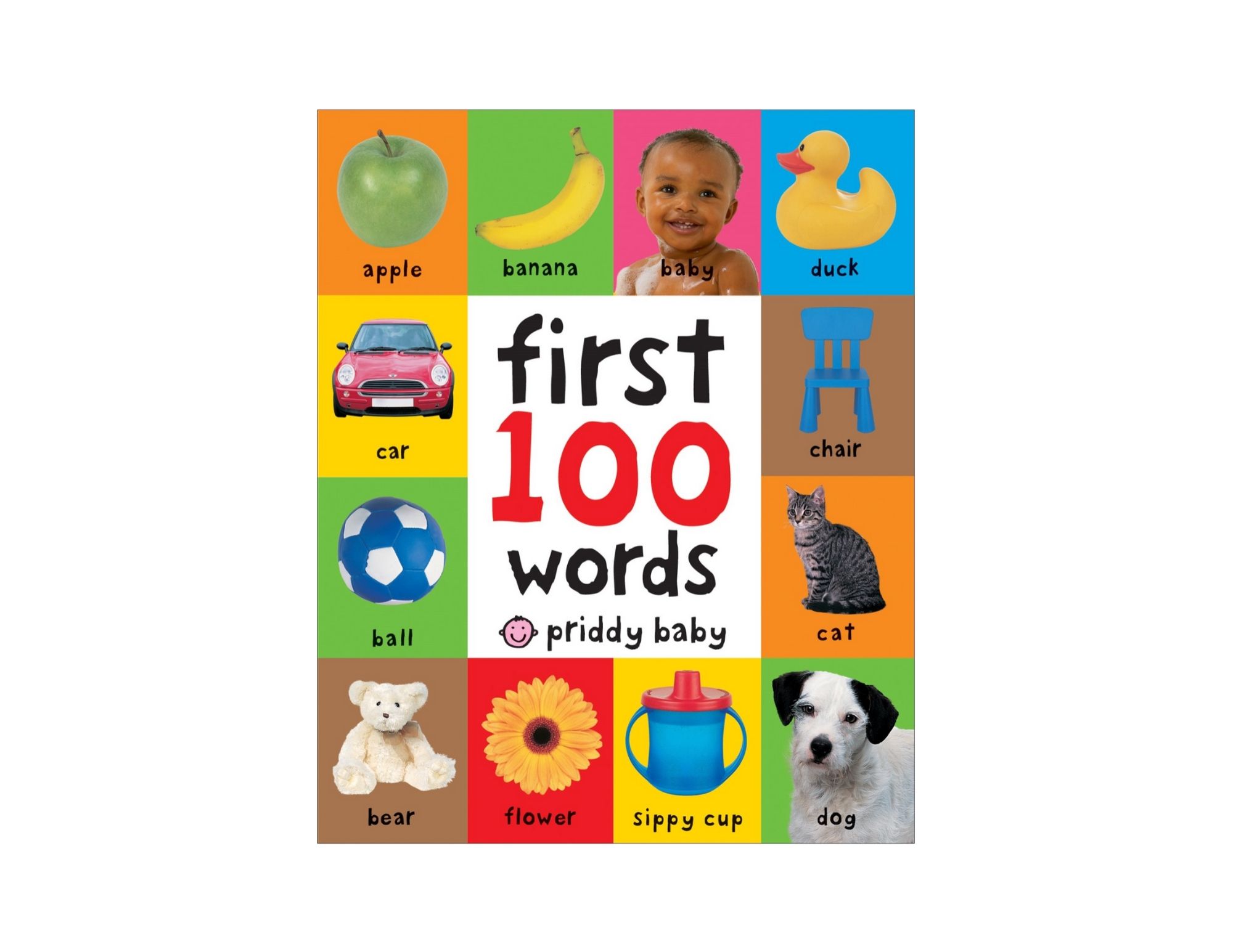 #2 – First 100 Words
This book was created by the same author as the First 100 Words, it has 100 words with a matching picture to help your little one learn the basics of language. This book is durable, made out of tough cardboard with a soft padded cover, so it's definitely built to last whatever your busy toddler puts it through.
There are also books similar to this by the same author including shapes and numbers. Click here to see them!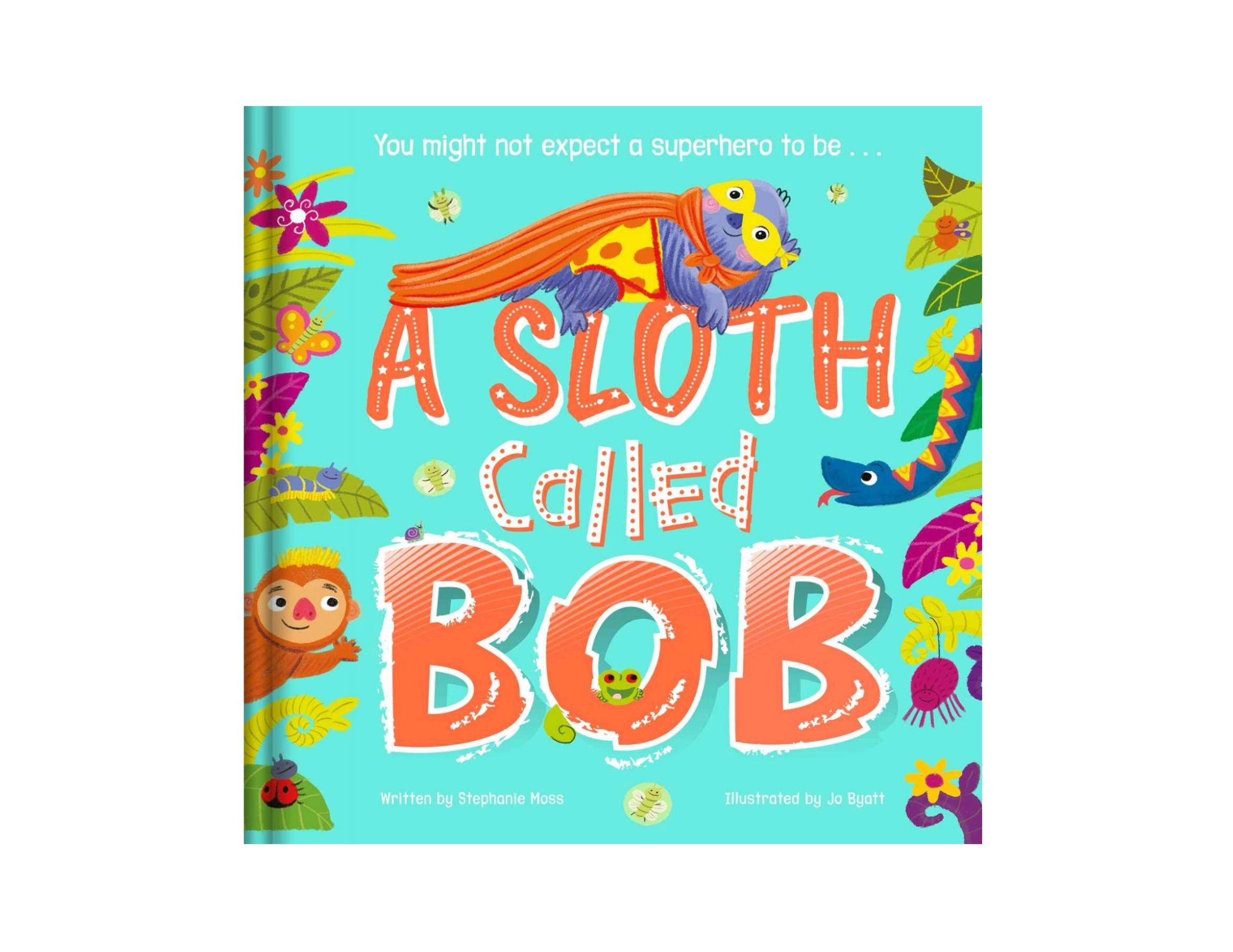 #3 – A Sloth Called Bob
A Sloth Called Bob is an awesome book when it comes to colors, animals, and teaching good lessons in helping your friends. Hayvn loves this book, it's more often than not the book she brings me when it's storytime. I think she loves the colorful images, because they are stimulating to her senses, and there are so many small objects to look at and identify.
When Hayvn actually lets me read the story to her (as opposed to only looking at the pictures), it has a really good message to help others and treat people with kindness. It also teaches that everyone is capable of doing great things regardless of appearance or reputation.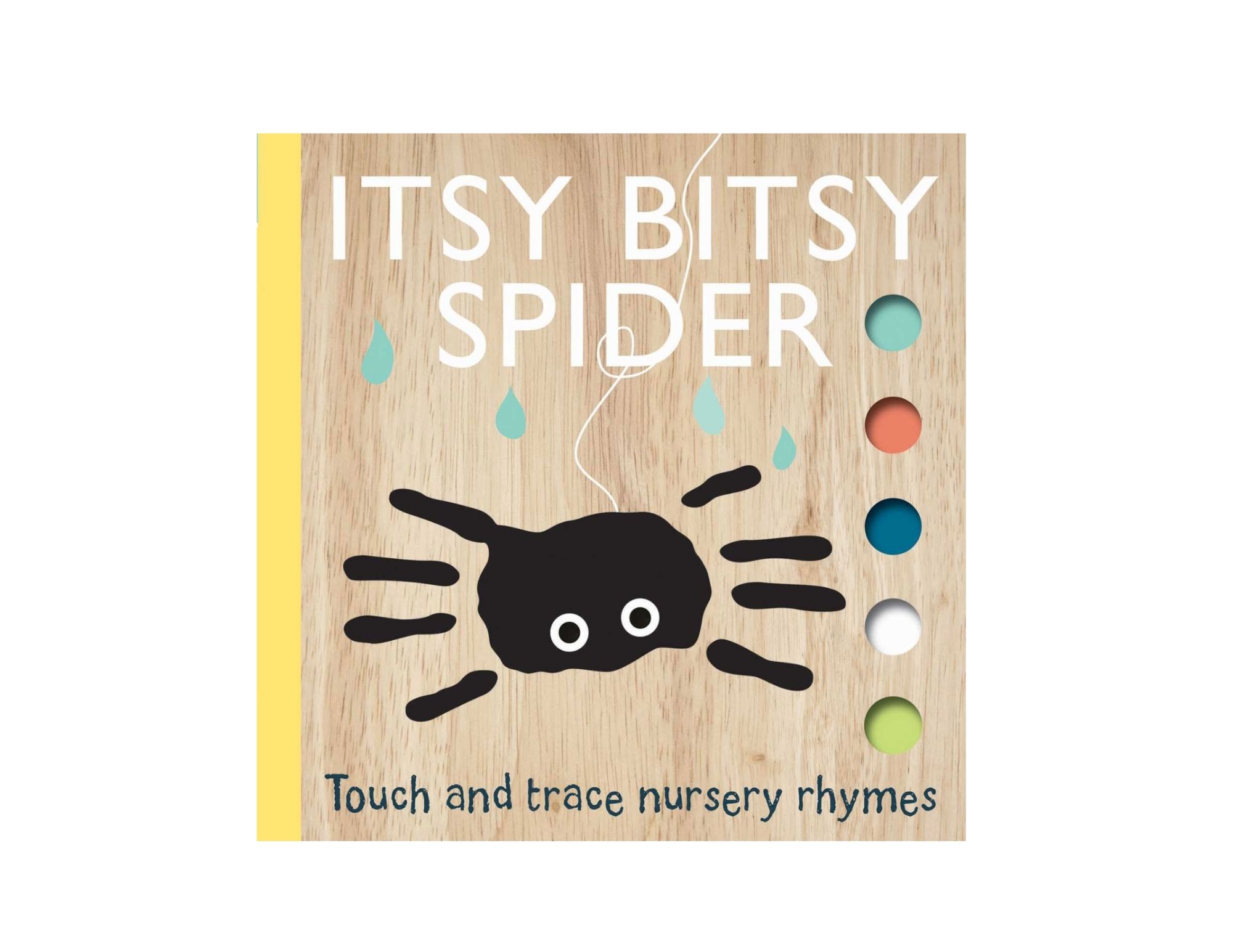 #4 – Itsy Bitsy Spider Nursery Rhymes
This book is a fun way to get your toddler engaged in music if you're the singing type. The Itsy Bitsy Spider is filled with nursery rhymes that you can either read or sing. With each nursery rhyme, there are different interactive patterns that your toddler can trace with their finger. Hayvn absolutely loves this. While I sing each nursery rhyme she loves to look at the pictures and trace each pattern.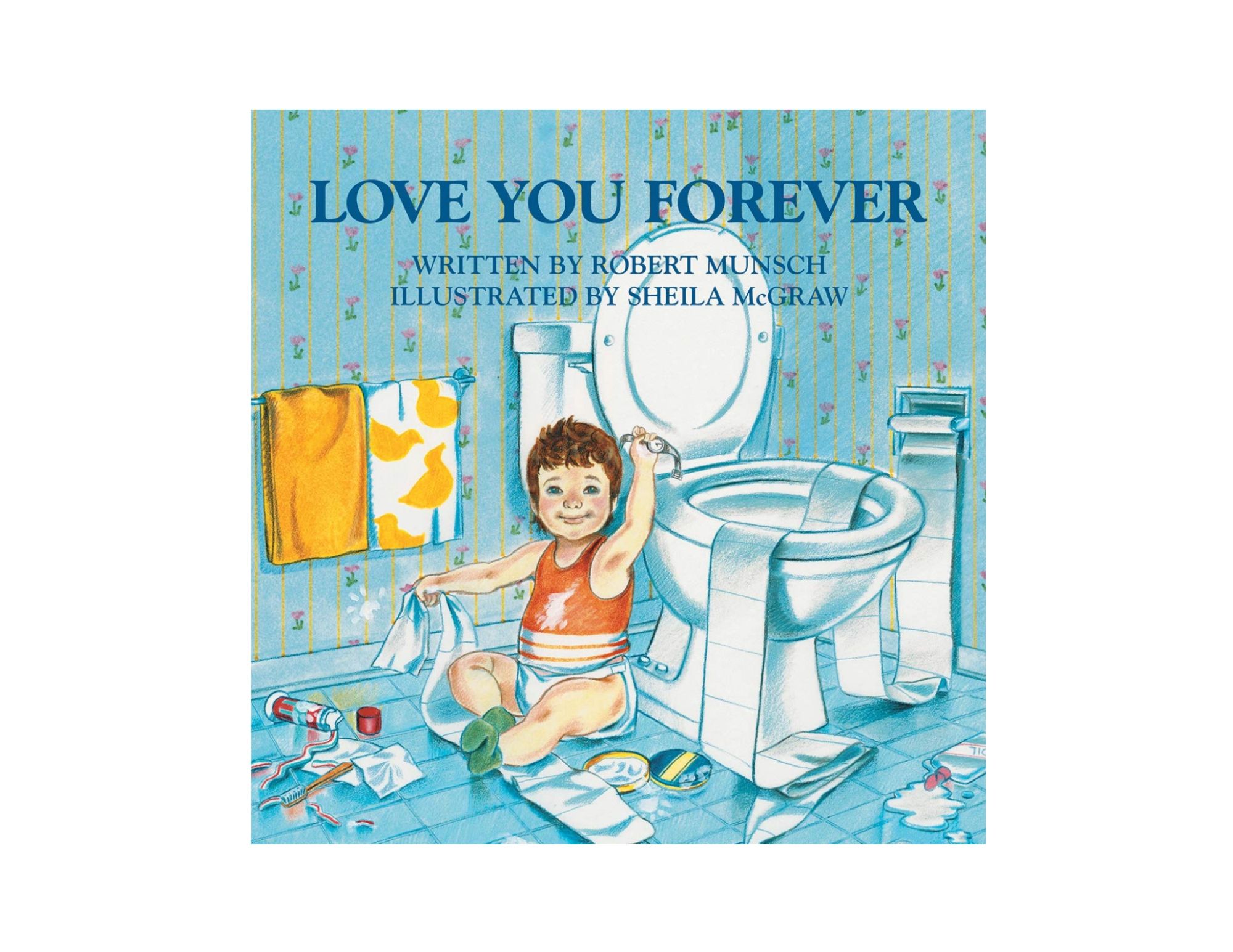 #5 – Love You Forever
Love You Forever is a classic book that I am sure you will find on every list of children's books for toddlers, simply because it's the most beautiful story of her mother and her baby. I'm not sure if this book is more for the momma or the toddler, but I'm willing to bet this becomes one of your favorites. My mom read this book to me, I read it to Hayvn, and I hope she will read this to her children. This book has lots of colorful pictures, and as you read the story, I dare you not to cry!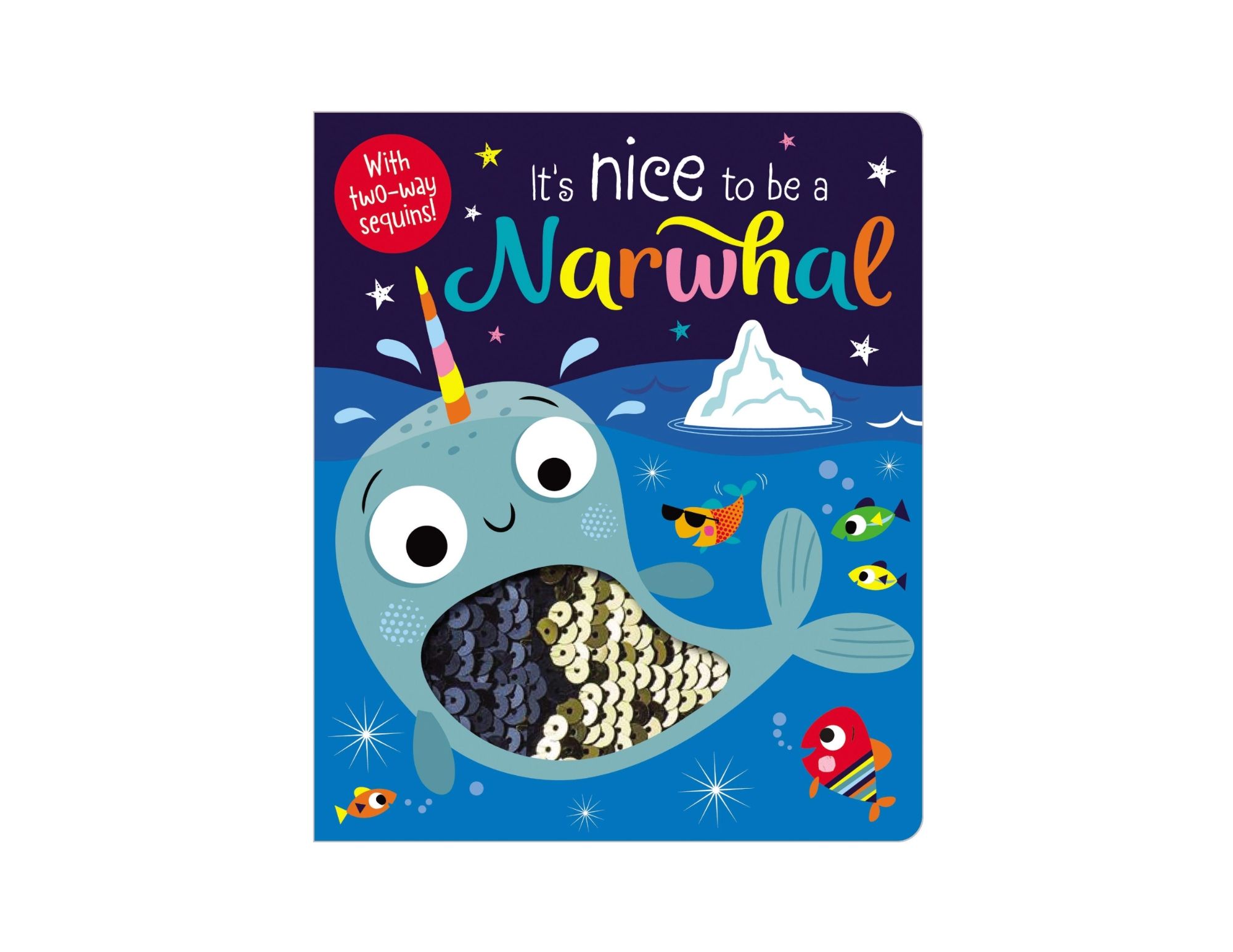 #6 – It's Nice To Be A Narwhal (Sensory)
It's Nice To Be A Narwhal is the best book when it comes to sensory stimulation. Like I have said a thousand times, toddlers are curious and imaginative and love to explore the world around them. Each page of this book contains a patch of double-sided sequins, that change direction, and color. Hayvn can sit and play with the sequins forever if I let her, and I think it's due to the sensory stimulation this book brings to the table.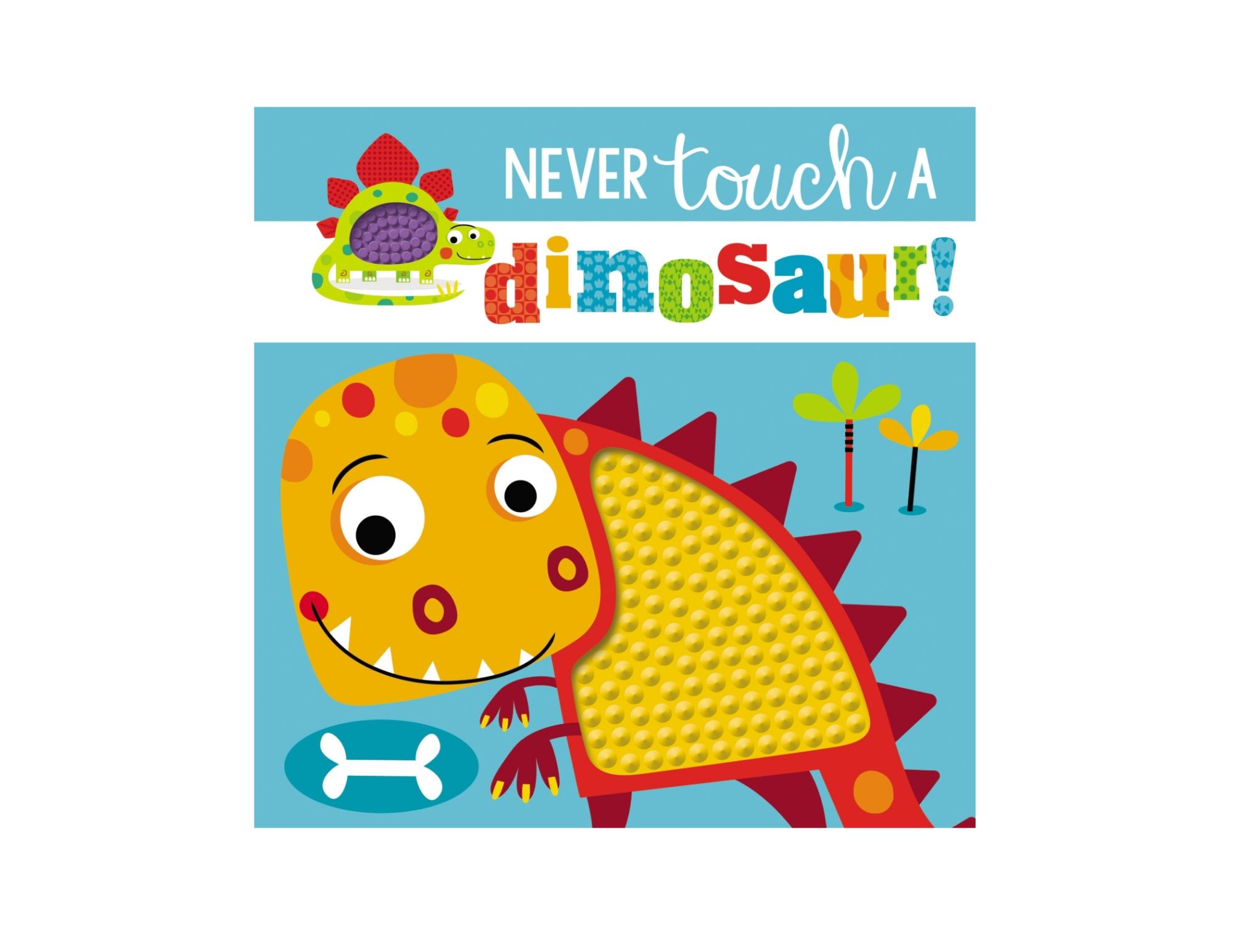 #7 – You Should Never Touch A Dinosaur (Sensory)
Similar to "It's Nice To Be A Narwhal" this book is also a great sensory simulator. It's written by the same author but instead of double-sided sequins, this book has different patterns and textures on each page. The cover, for example, has a patch of spongy silicone spikes, that Hayvn just loves to rub her hands on. It's a fun story, and who doesn't love dinosaurs?
There are lots of other similar books by this author, click here to check them out!
#8 – The Adventures of Max the Minnow
This book was one of my all-time favorite books as a kid. My mom would read this to me every night for months. She could probably recite it to this day. It's a fun book that explores life under the sea, with Max the Minnow. Some editions even have a giant set of 3D googly eyes that are sure to fascinate any toddler. This book teaches a great lesson in learning to love yourself and learning that it's great to be unique.
#9 – The Very Hungry Caterpillar
The Very Hungry Caterpillar is also a classic that you will see on many lists of children's books for toddlers, and for good reason! It's interactive in the sense that there are multiple cut-outs, as the caterpillar eats his way through many different foods. Which brings me to my next point. This book is a great way to let your toddler explore all types of foods. The colorful, easily identifiable pictures, will help them associate with food in the real world.
#10 – Press Here (Interactive)
"Press Here" is a fun way to get your child to interact while reading with you. Every page pertains to the action required on the previous page. For example, one page reads "gently rub the yellow dot on the left." Once your toddler follows that command, turn the page and the dot on the left has now turned red! This book is a great way to stimulate your toddler's imagination, as well as their fine motor skills. This book can also be good for picky eaters, as toddlers often copy what they see. 
Build Your Library!
If you find a book filled with pictures, noise-making buttons, sensory objects such as the ones found on "It's Nice To Be A Narwhal", then you really can't go wrong.
Any hardcover book that is filled with bright colors, pronounced shapes, and easily identified objects, is perfect for your busy and creative toddler.
No matter if you read to them, or they sit on the floor and flip through it themselves, they will be learning and exploring the world around them through their imagination and their senses. 
Every book on this list is an excellent addition to your toddler's library and is a great building block for helping them grow and develop. These are the perfect children's books for toddlers, hands down.
I Want To Hear From You!
Did you find this post helpful? Do you still have questions, or maybe even a book that you would add? I would love to hear! If you have any questions, suggestions, or personal insight, please leave it in the comments below!
XOXO