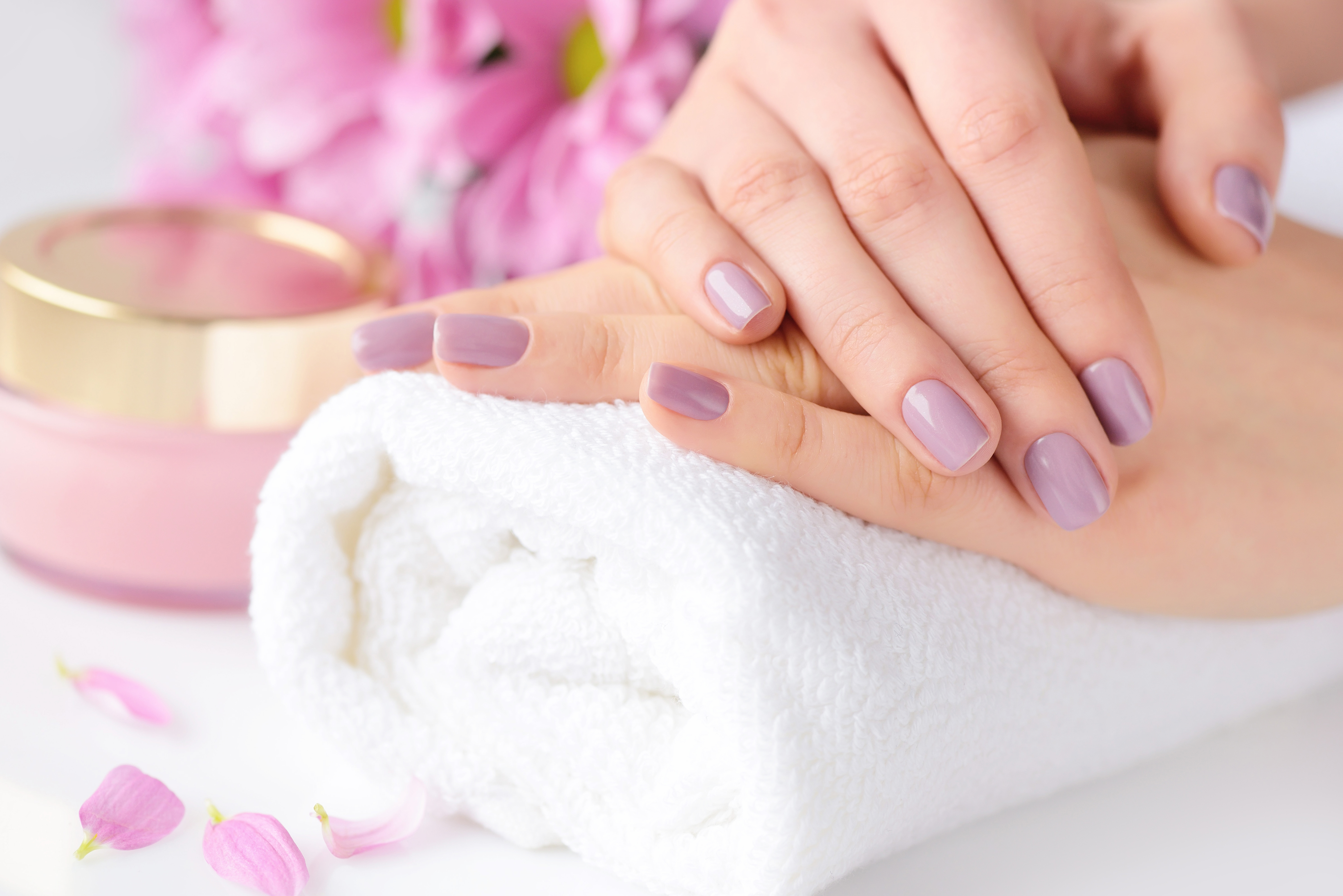 Kiara Sky Dip Powder – The Revolution of Nails
Product: Kiara SkyDip Powder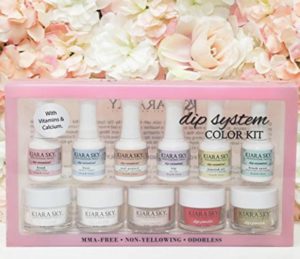 Price: $93.45 for Starter System
Best Place to Buy: Amazon
Personal Rating: 8.7 out of 10
Click here to order this Kiara Sky starter kit now!
---
What Is Dip Powder?
Before I was married I would go to the nail salon every two weeks to get my acrylics fixed and re-polished. I found that I was averaging a shocking $1200 a year, only on my nails! Now, call me cheap, but that's a lot of money spent on fingertips.
Upon realizing that this habit wasn't sufficient on a newlywed budget, I decided to forego my bi-weekly salon trips. However, I wasn't ready to give up the pretty nails. So, I started my search for a more frugal way to have my nails done. Through research and trial and error, I found Kiara SkyDip Powder.
Mommas, if you're anything like me and love getting your nails done but hate spending the money, this is for you. Plus, it's a lot more gentle on your nail beds and cuticles, which in turn promotes strong healthy nail growth.
So what is dip powder? Dip powder is a middle ground between gel polish and acrylic nails. Instead of using UV light to seal the color, it uses a pigmented powder with a series of polishes.
The benefit to dip powder is that it a much cheaper alternative to nail salon services, it lasts for two to three weeks without chipping or peeling and is much healthier for your nails.
The starter kit is the best way to go for beginner dippers. It supplies you with everything you need and will last you a very long time. A little goes a long way with this stuff.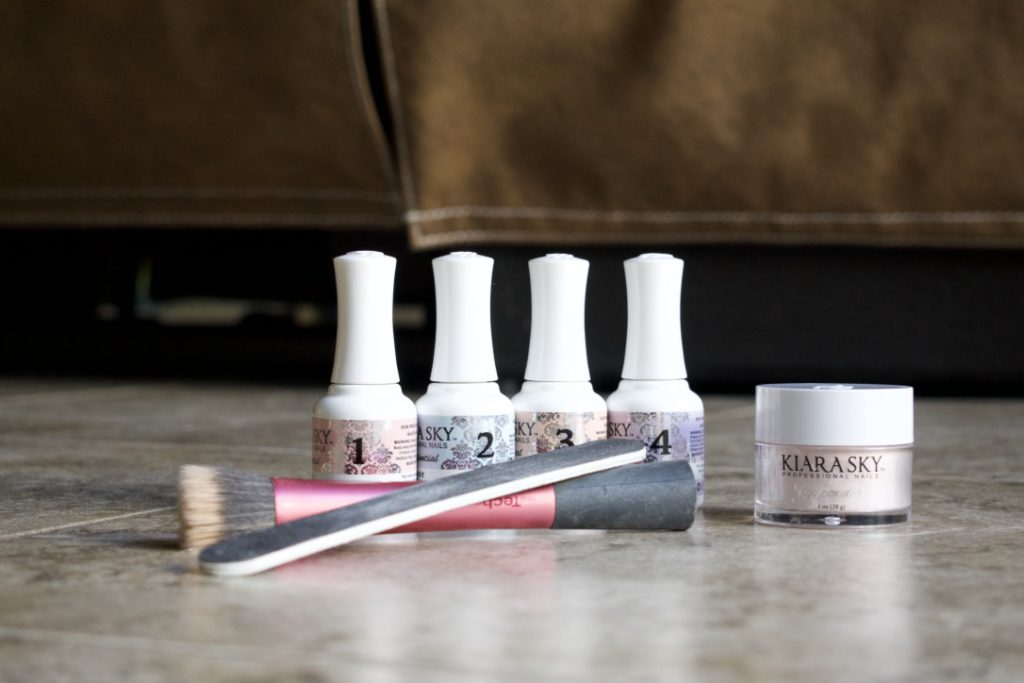 What comes in the starter kit:
Bond (.5 fl oz)
Base (.5 fl oz)
Seal Protect (.5 fl oz)
Top (.5 fl oz)
Nourish Oil (.5 fl oz)
Brush Saver (.5 fl oz)
Natural Powder (1 oz)
Pure White (1 oz)
Light Pink Powder (1 oz)
Medium Pink Powder (1 oz)
Dark Pink Powder (1 oz)
This may seem overwhelming now, but keep reading for a break down of each item and how to use it.
Natural Nail Vs. Nail Tips
I'll be honest, the process is a bit of a learning curve, but if you follow the instructional videos, you will have it down in no time.
First, things first, determine the look you're going for. Do you want to use nail tips, or do you prefer your natural nail? My preference is my natural nail. I will place a link here for a tutorial on Dip Powder with Nail Tips, but for this review, I will be basing it off my experience with using only my natural nails.
Along with the starter kit, I would also recommend buying an electric nail file, and a brush. I used an old makeup brush that I had lying around and a basic nail file the first time around. However, after applying dip powder the first time, I soon realized I could greatly benefit from an electric file.
Using Dip Powder
** For your first time, do one nail at a time, this will help with drying and help avoid clumping or mistakes**
Step 1: Using a hand file, remove the sheen from your nail's surface, this will help with the adhering process. Be sure not to rough up your nails too bad. A gentle filing motion will be sufficient.
Step 2: Apply the polish labeled bond (polish #1) to the entire nail
Step 3: Apply the polish labeled base (polish #2) to 3/4 of the nail and dip it into the clear coat powder immediately after polishing
Step 4: Shake off excess powder and using a brush gently brush away any remaining powder from the nail
Step 5: Apply another layer of the base (polish #2), this time covering the entire nail, and dip your nail into the color powder that you chose, in this case, I am using the color Rose Bon Bon.
Step 6: Repeat step 4 and brush away any remaining powder
Step 7: Repeat steps 5 & 6 to apply a second coat of color
Step 8: Apply the polish labeled seal protect (polish #3) and let dry about 30 seconds to 1 minute.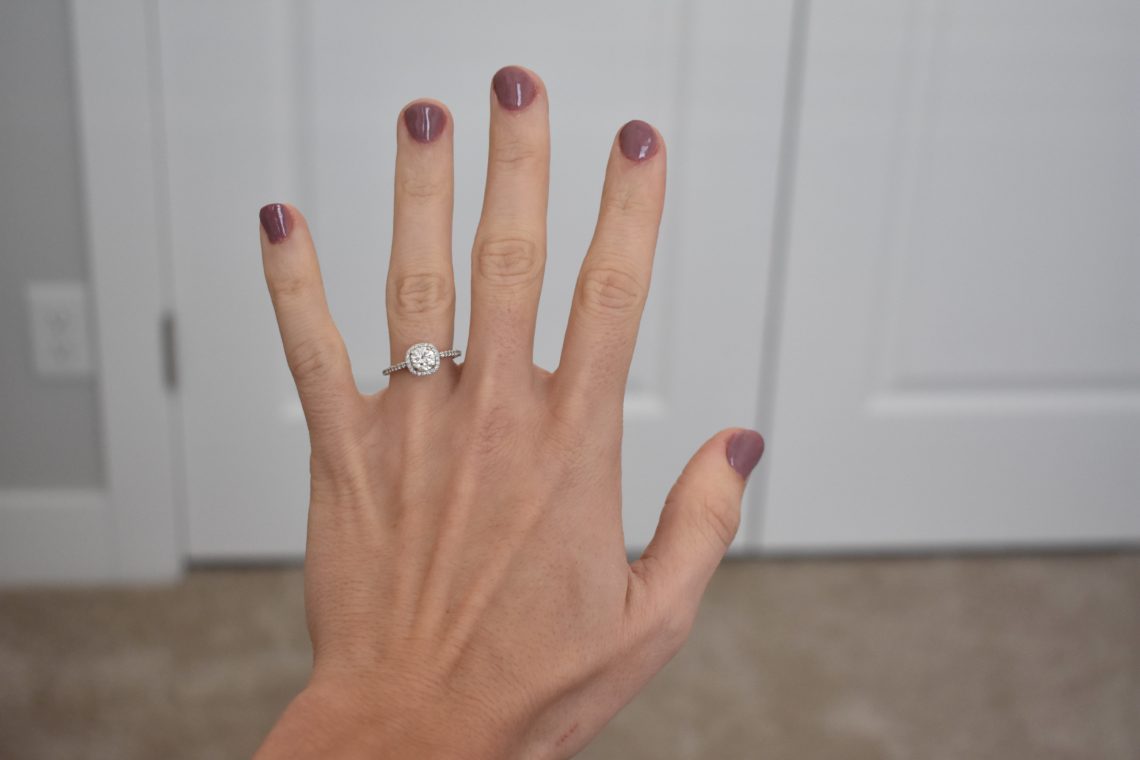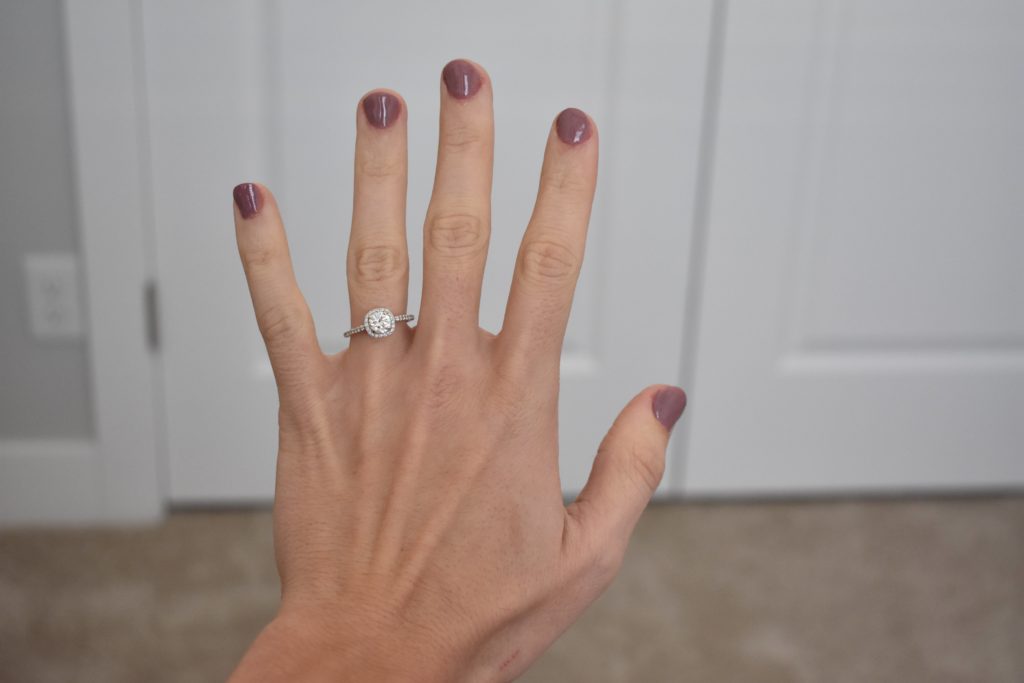 Step 9: Once the nails have dried (it dries fast, you can test this by gently tapping the surface of the nail) using an electric file, file away any imperfections and level out the nail surface.
Step 10: Spray a mist of rubbing alcohol into a lint free tissue or paper towel and wipe the entire nail to rid it of any excess loose powder
Step 11: Apply another layer of seal protect (polish #3) and let dry.
Step 12: Once dry, use a lint-free tissue or paper towel to wipe nail and clear away any lint or debris
Step 13: Apply polish labeled Top Coat (polish #4) in thin, quick strokes and let dry for 2 minutes
Step 14: Repeat Step 13 to apply the second coat
Step 15: Finish off with nourish oil along the cuticles and use your other hand to rub it in using an upward motion.
This may seem like a lot, but I promise once you get the hang of it, this process really is so simple and it saves you so much money! At first, it took me about an hour to figure this out and due to my failure to follow instructions I caused myself unnecessary hardship.
Now, I can do this fairly quickly in about half the time and my nails look great!
The color I am wearing in these pictures is Rose Bon Bon.
Removal
As far as the removal process, Kiara Sky Dip Powder makes it easy. All that is required is a basic acetone polish remover, cotton balls, and some
tin foil.
If you want to get fancy, Amazon has some nail caps that clip on over your nails and hold the cotton in place. However, I am not fancy, and pride myself on my thriftiness and proudly wear tin foil nail caps throughout the house, to remove my polish.
Anyways, for the removal process, simply soak a cotton ball in acetone remover, place on the nail and cover with a small piece of tin foil to hold in place. Leave it on for 25-30 minutes and wipe the polish off as you remove the foil and cotton.
It's as simple as that, easy removal and no damage to the nail or nail bed.
The Revolution of Nails
Mommas believe me when I say Kiara Sky Dip Powder is the revolution of nails. It's inexpensive, it's user-friendly and much better for your nails!
For low cost, salon quality nails that last up to three weeks, it's a no-brainer! With all these benefits, how can you resist? When I first heard of this, I thought to myself, "I MUST try this stuff!" And I am so glad I did.
My friend and I have tried other dip powders and have been less than pleased with the results. Other brands had issues with clumping and uneven coverage but with Kiara Sky, each coat went on smooth and even.
I would recommend this dip powder to all my momma friends, who love the luxury of pretty nails without having to pay a pretty penny for them. Living on a budget doesn't mean you have to go without!
I hope you enjoyed this review and found it helpful. If you have any experience using dip powder, or if you have any questions I would love to hear from you! Please feel free to leave any questions or feedback in the comments below!
XOXO