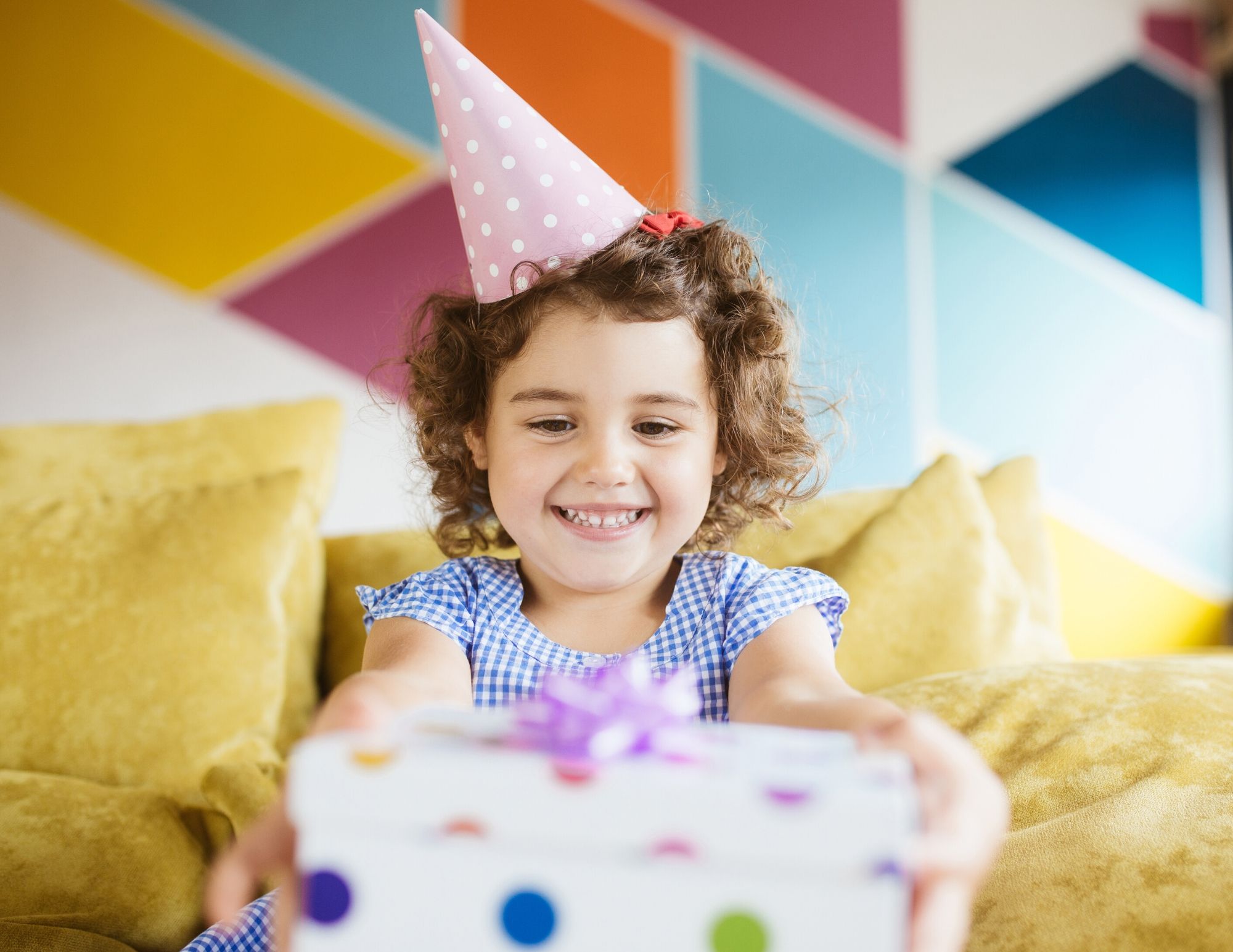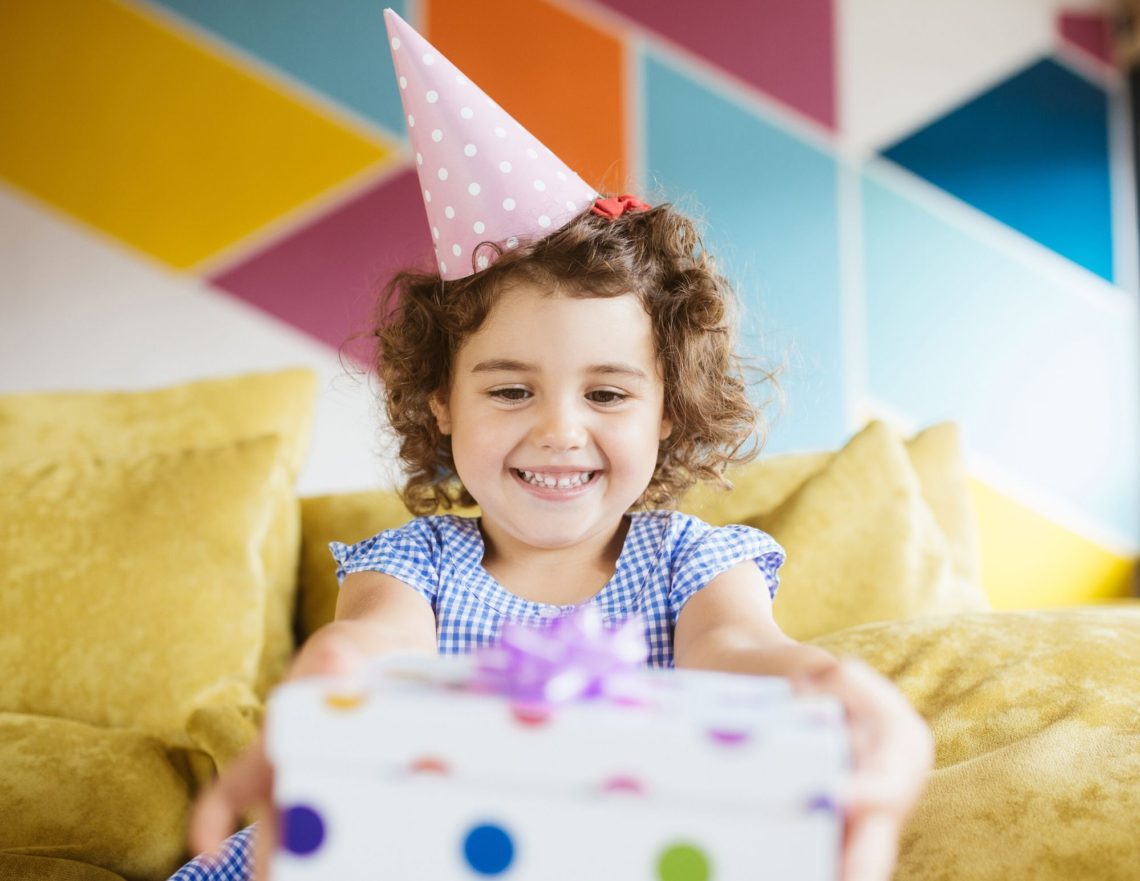 Best Gifts For A Two Year Old Girl – For Any Occasion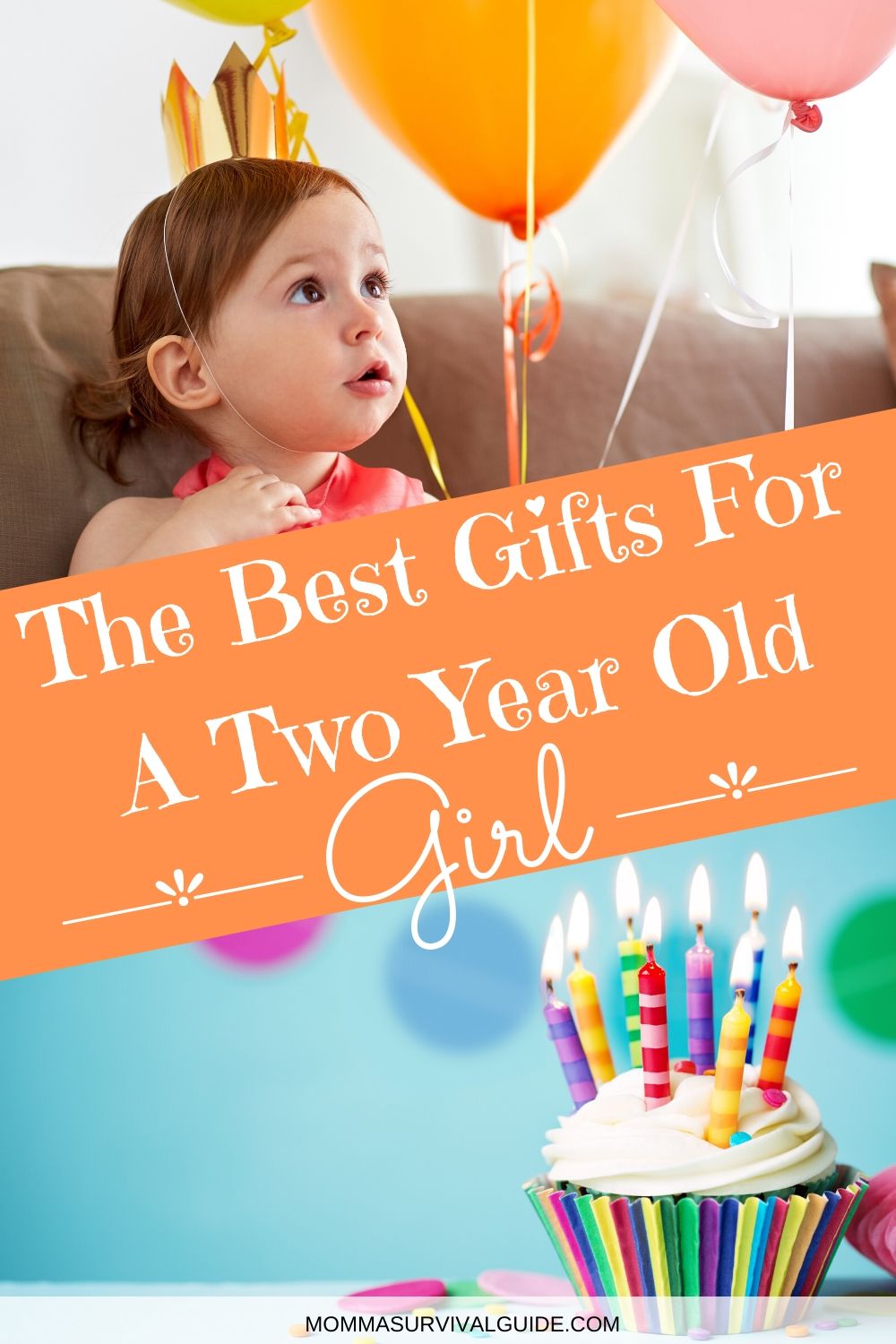 Whether it's a birthday, Christmas, Hanukkah, or any special occasion for that matter, it can be tough to find the perfect gift. We all know women like chocolates, jewelry, flowers, and things of that sort, but what about a much younger woman, say a two-year-old little girl?
The hardest part about shopping for a little girl is knowing what they like without them being able to really verbalize it. So, to help you out, I have created the ultimate list of gift ideas for a two-year-old girl.
Believe me, I know a lot about this given the fact that I have an 18-month-old daughter as well as two nieces around the same age.
Seeing as Christmas was less than a month ago, I was able to see firsthand which toys and gifts they reacted the best too, and which gifts never really caught their eye.
Keep reading to find some inspiration, and hopefully, find the perfect gift for that special little two-year-old in your life.
So in no particular order, here are the top 10 best gifts for a two-year-old girl. Let's get to it!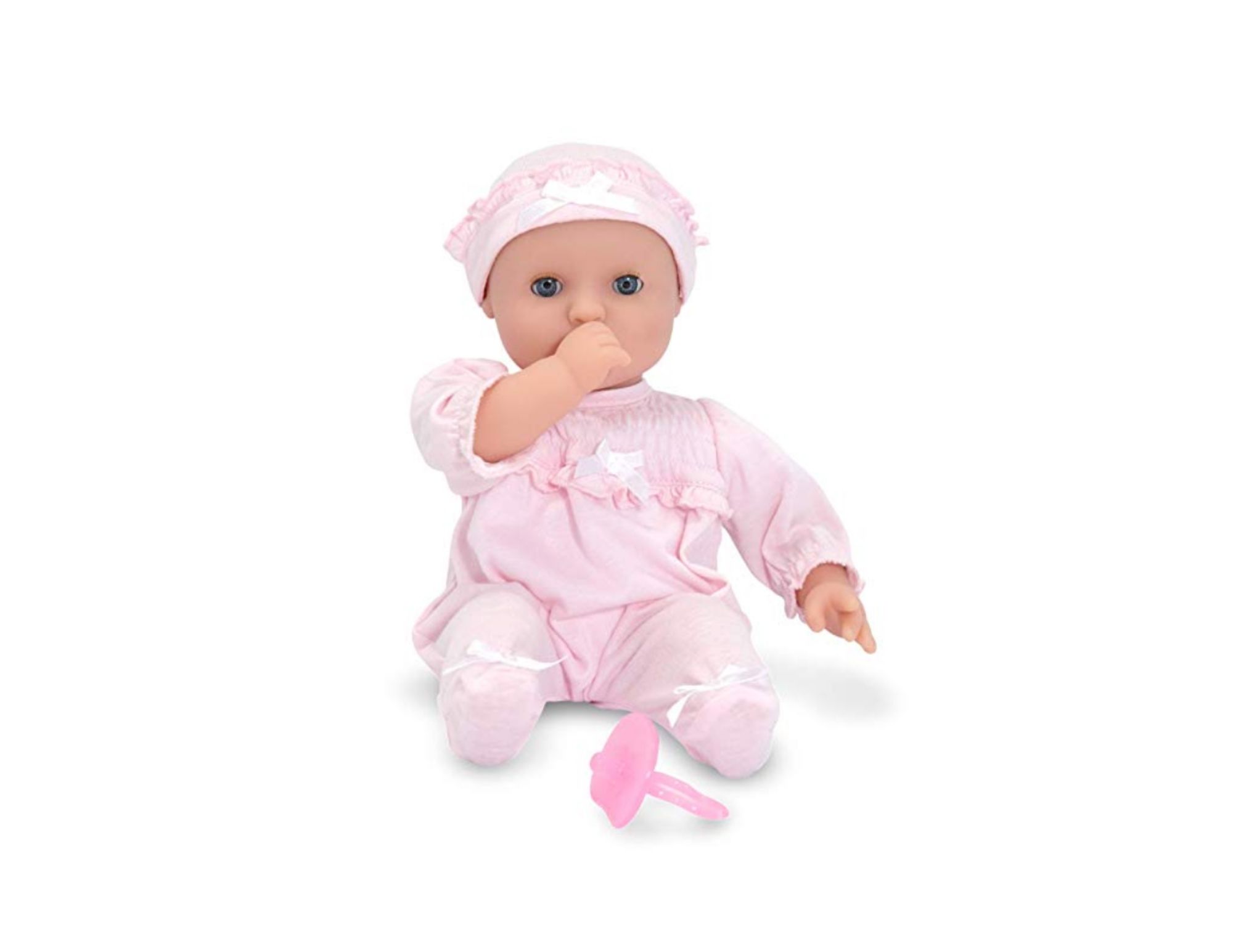 1. Baby Doll
Okay, I'm gonna start with the obvious here. That being said, I'm aware that not every little girl will love a baby doll, but the vast majority will. This includes my daughter. She absolutely loves her baby doll. She got her first doll for her first birthday, but it wasn't anything too fancy.
This Christmas, my mom got her a full-blown baby doll set. It comes with a pacifier, a pajama set, and a hat. My husband and I bought some bottles and diapers separately. That's not necessary though.
Click here to see the exact baby doll Hayvn has. 
When I say that Hayvn loved opening this, that is an understatement. Upon tearing the wrapping paper, she immediately picked up the box containing the baby, and began to rock it, and then proceeded to dance and squeal with joy. She couldn't wait to get that baby out of the box.
She still carries her baby around everywhere, and even brings her to bed with her at nap time and bedtime. Overall, this was a great gift, and pretty inexpensive as well.
2. Books
Around 2 years old, is when toddlers really start to interact and understand the world around them. They are typically talking by this age, not in fluent sentences, however, they can communicate a lot better than they could 6 months ago.
So now is a better time than any to start introducing them to the world of books. I'm sure most parents have had children's books in the house well before their little one turned two years old, and if that's the case then that is awesome!
Either way, I believe that you can never have too many books. I feel that a book is one of the best gifts for a two-year-old girl because this is the time where a toddler's imagination is running rampant and books help them to explore and expand that creativity.
So, if you're stuck on finding a gift, you can never go wrong with a bright, colorful, even noisy children's book. The more interactive the better!
Click here to see some of Hayvn's current favorite books!

3. Walking Pet
Like I mentioned earlier, toddlers this age are starting to really interact with the world around them. They are interested in everything that moves on its own, makes noise, or interacts with them. So what better gift than a walking pet?
For Christmas, Hayvn's grandma and grandpa gave her a walking llama, and oh my gosh did she love that thing. She was so amused when it started walking on its own, she couldn't believe it.
Click here to check out the FurReal walking Pets collection!
There are other options in terms of animals, FurReal Pets has a wide variety of animals such as a puppy, kitten, and even a baby dinosaur. It's an awesome gift for a two-year-old girl whose studying and exploring the world around her.
4. Melissa & Doug Cleaning Set
If I had to guess, your little girl has happily taken upon herself the responsibility of helping you with household chores.
Two-year-olds are naturally curious and observant of the world around them, and love to copy what they see. This includes mundane everyday tasks we complete without thinking, things like mopping, sweeping, and dusting.
Once I realized just how much Hayvn loved to help me sweep and clean, I decided I had to get her a cleaning set of her very own, and she loved it!
Click here to buy the Melissa & Doug cleaning set!
The Melissa & Doug cleaning set is perfect, it comes already set up, for out of the box play, and not set up required. The set comes with:
A mop

A broom

A dustpan

A hand broom

A feather duster
It's the cutest little set, and it's awesome because now, because when I am cleaning the floors, Hayvn "helps" sweep as well, which honestly keeps her distracted and keeps her from running through my piles.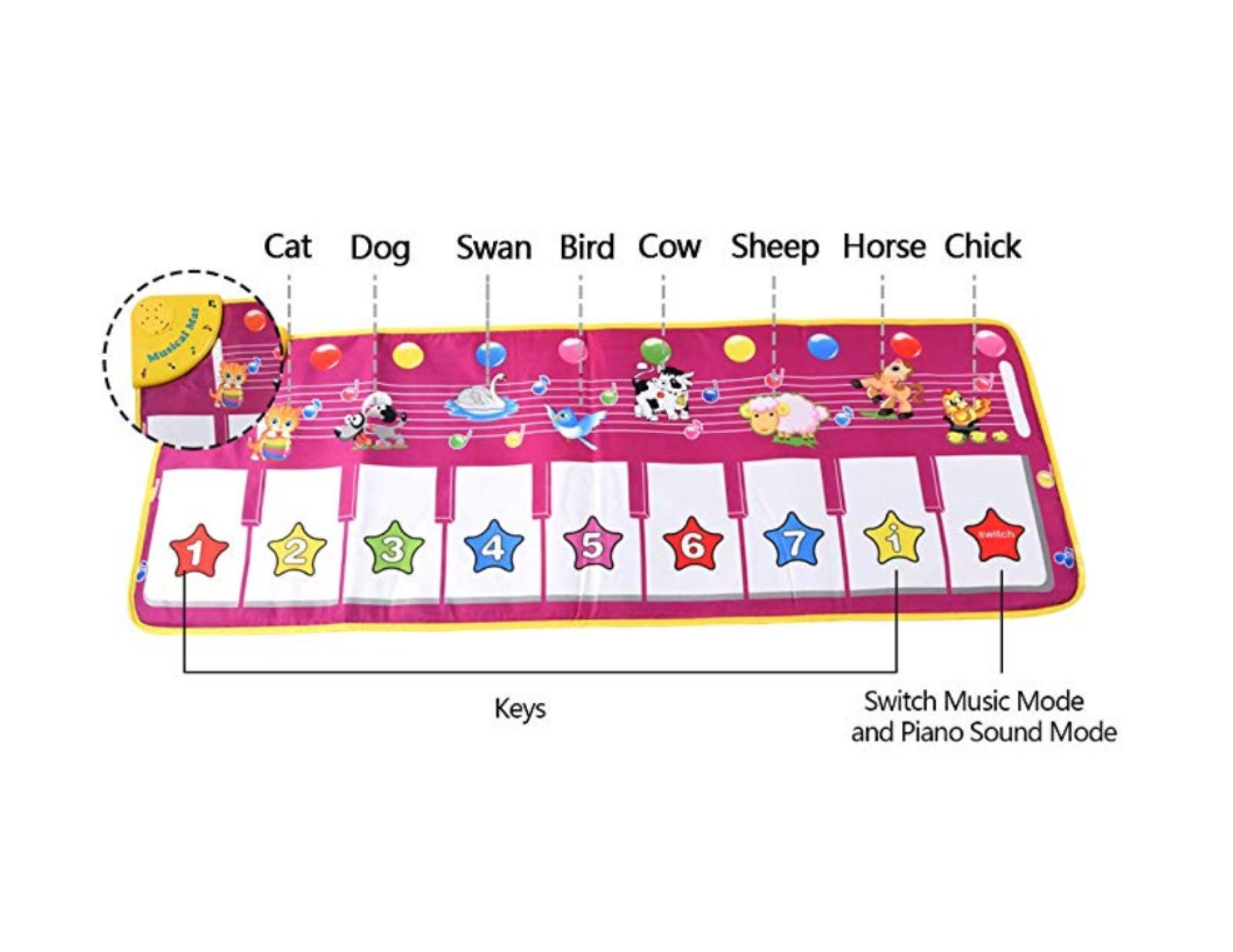 5. Interactive Piano Pad
This interactive piano pad is so cute, and no assembly required (except for batteries). To use this, simply lay it on the floor, and let your little one dance away as the different keys play different tunes or even animal noises depending on the setting.
Click here to buy this interactive piano pad!
This is a great toy for a two-year-old girl because it keeps them entertained as well as allowing them to get their wiggles out. It also helps them learn and associate each noise a certain animal makes. You can't go wrong with this gift.

6. Little People Doll House
This dollhouse is an amazing gift that any little girl is sure to love. Along with baby dolls, most little girls love dollhouses, and this one is perfect because it's just the right size for tiny hands and fingers.
It's age-appropriate because all of the parts are big enough that it eliminates the risk for choking hazard. It also comes with interactive features that sing and talk to your little one to help them learn good habits such as brushing their teeth, taking a bath, and washing their hands.
This dollhouse comes with several parts that are included in the box:
A boy doll

A girl doll

A puppy figurine

A dog bed

A bed

2 Chairs
Click here to buy the Little People Doll House!
Dollhouses are a great way to help your little girl elaborate and expand her imagination while learning about the real world around her.
7. Shopping Cart
As you can see there is a common theme here. Most of these toys are in some way a replica of every day objects that we use as adults. Toddlers around age 2 love to understand the world around them through hands-on experience.
This is why this shopping cart is the perfect gift for a two-year-old girl. Hayvn got this for Christmas and loves to put her baby doll in the basket, and push it around out kitchen. She also collects things throughout the day and places them in her cart.
My husband and I laugh as we clean everything out at the end of her "shopping spree." But it's a fun way for them to be creative and let their imagination soar.
Hands-on toys like these, help toddlers to learn, and it gives them a sense of independence as they perform tasks they see you do every day.
Click here to buy this shopping cart!
This shopping cart includes awesome features:
Basket for baby doll or stuffed animal

Undercarriage

Easy-grip handle

Smooth gliding wheels (easy to push, won't scratch your floors)
The cart that we have comes with a dozen pieces of fake food. The link I provided is the exact cart I have, so I would assume it should come with the food set, however, it is not specified in the item's description, so I'm not 100% sure about this feature.
8. Ice Cream Cart
This is a great alternative to the shopping cart. It's colorful, it's interactive, and also creates a real-world experience for your toddler. They can scoop up different flavors of ice cream with a magnetic scooper, and even layer up with the stackable ice cream flavors.
If you ask me, I think this toy wins the competition of the best gifts for a two-year-old girl. And once I break down all the specs, you'll see why I say that.
With over 200 automated sounds, tunes, and phrases, this cart will keep your toddler busy for hours. It also comes with a cash register and activity cards that prompt your toddler to learn animals and their associated noises, and it also encourages learning activities such as counting, matching, memory exercises, and identifying colors.
It has two wheels, so it's designed to roll around with your toddler as they maneuver around your house. With all of its pieces and bright colors, any toddler would be drawn to this awesome toy.
Click here to buy this cute ice cream cart!
Hayvn's little friend who is also her age got this for Christmas, and when Hayvn saw this Ice cream cart, she went straight for it and played with it almost the entire time we were there. I think any two-year-old girl would absolutely love this toy as a gift.
9. Vacuum
Just like the cleaning set, toddlers will love this vacuum! It's the perfect size, for your little one to "help out" around the house as you clean. It helps them learn to participate and complete everyday tasks, as well as feeling involved in your routine.
It tilts and rolls just like a real vacuum. With an interactive dial clicker and an on and off switch that can change modes between songs and talking phrases, this toy will keep your toddler busy and entertained as well as supporting their development.
Click here to buy this vacuum!
10. Animal Chair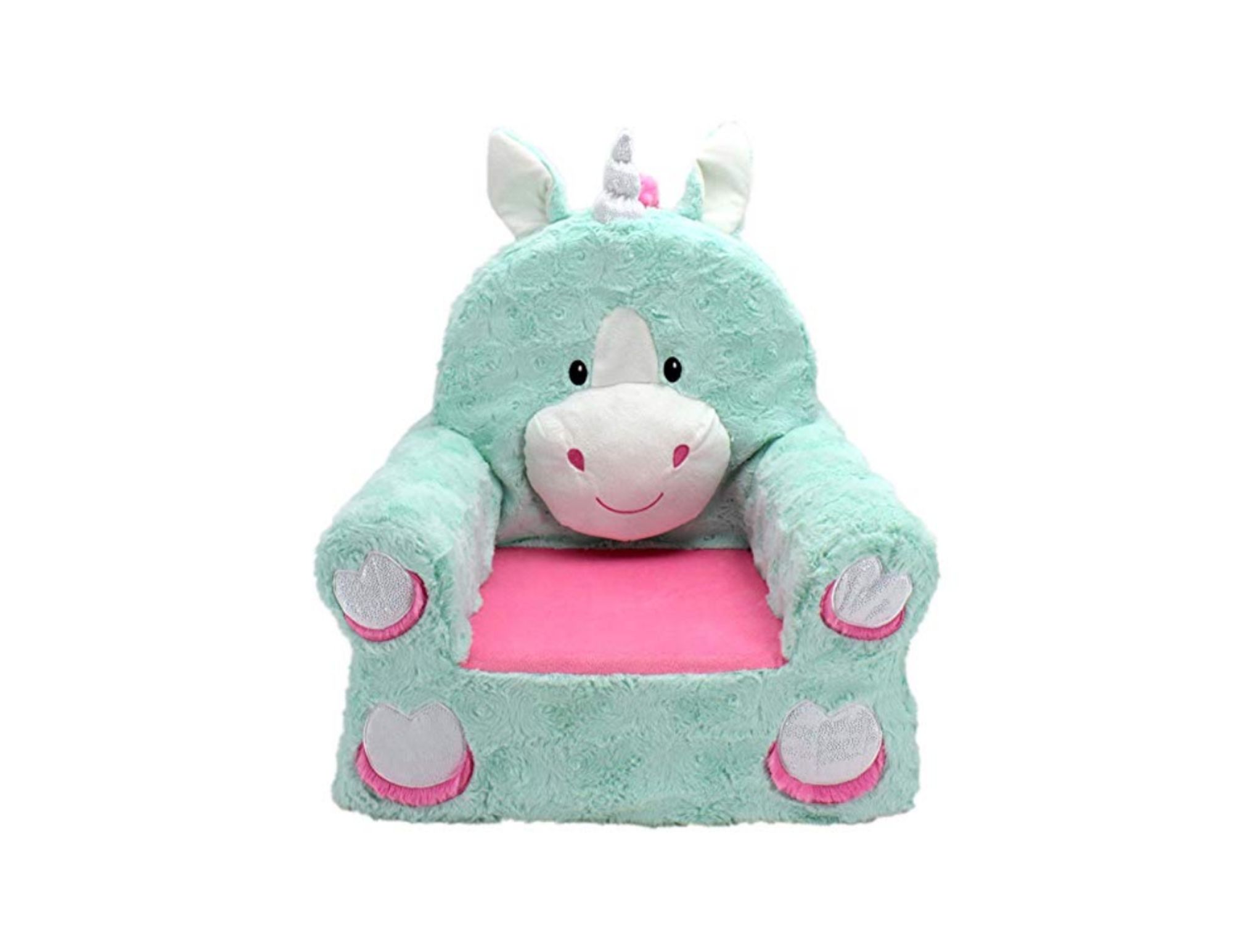 Last but absolutely not least, this animal chair hit a home run with Hayvn when she opened it on Christmas. This chair is made of memory foam so it's extremely soft and durable for those bouncy little ones.
This chair comes in many different animal options. My niece has the elephant and Hayvn has the unicorn, but all the options made it hard to choose just one, they're all so cute!
The chair cover is also machine washable which is a huge bonus when you have a toddler, it has a hidden zipper which makes it easy for adults to remove but also keep little ones from removing it on their own.
This chair stands about 20 inches tall and is 14 inches wide, making it the perfect size for your toddler.
When we watch TV together as a family, Hayvn loves sitting in her chair, because she feels just like mom and dad when we sit in our own chairs.
If you haven't noticed two-year-olds are all about being independent so any toy that allows them to feel this way is a winner.
Click here to buy this cute animal chair!
**UPDATE**
11. Play Kitchen
I'm adding this update because I cannot believe I forgot this awesome toy! A pretend kitchen! As I was getting ready this morning, I looked out of my bathroom into my room and saw Hayvn playing with her kitchen and thought to myself, "Oh my gosh! How did I forget that toy?"
Just like most of the other toys on this list, it mimics everyday tasks we perform, like washing dishes, cooking dinner, etc. This was a gift to Hayvn from her aunt and she has played with it every day since.
Click here to buy this kitchen set! 
Time To Celebrate!
When it comes to finding the best gifts for a two-year-old girl, it's pretty simple. As you can see, the life of a two-year-old girl involves a lot of creativity and imagination, mixed with a craving for independence, so if you can find a toy that caters to any of these things, you're pretty much set.
You really can't go wrong with any of the gifts on this list. Like I said, my daughter, my two nieces (both 2 and under), as well as my friend's daughter (Hayvn's age) all have at least one of these toys and they all love them.
Seeing Hyavn's reaction as she opened her presents, as well as watching her play with each of these toys over time, I can say with 100% certainty, that there is a gift on this list for every two-year-old girl out there.
So choose the gift that you think would be the best fit for that special little girl in your life, and I promise, the look on their face will say it all.
I Want To Hear From You!
Did you find this list helpful? I would love to hear your thoughts! Please leave any questions, suggestions, or opinions in the comments section below.
XOXO