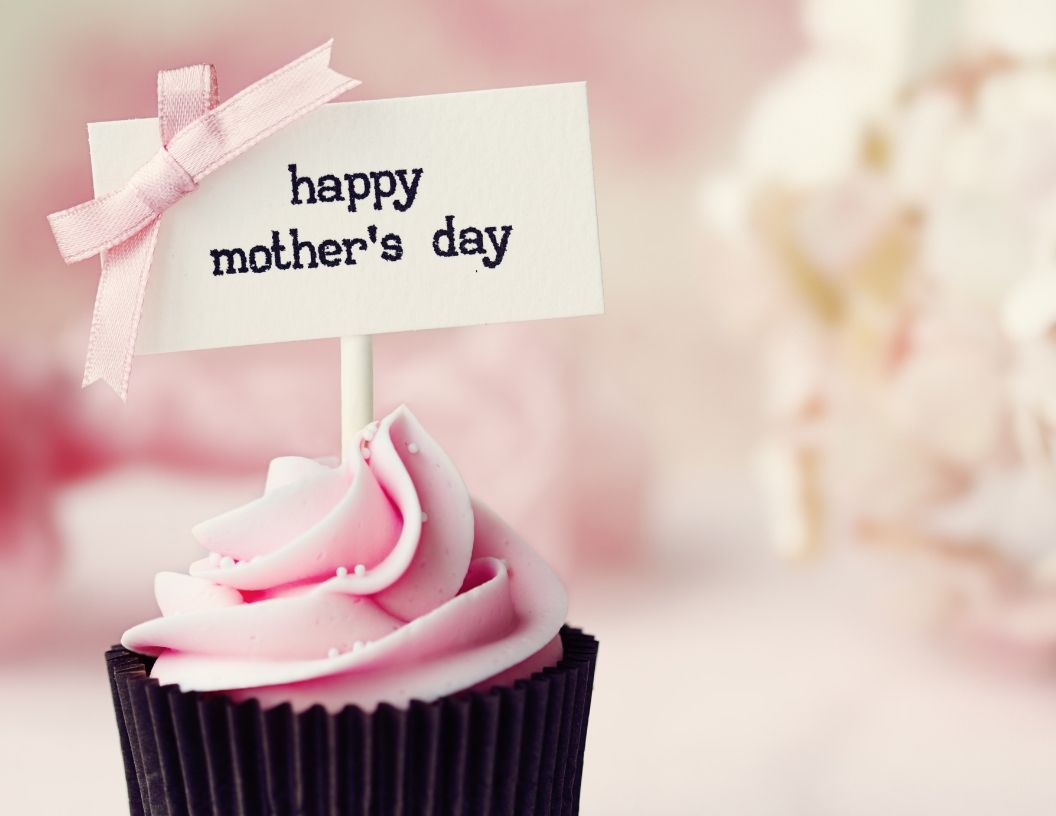 Mother's Day Gift Ideas – 8 Personalized Gifts For Mom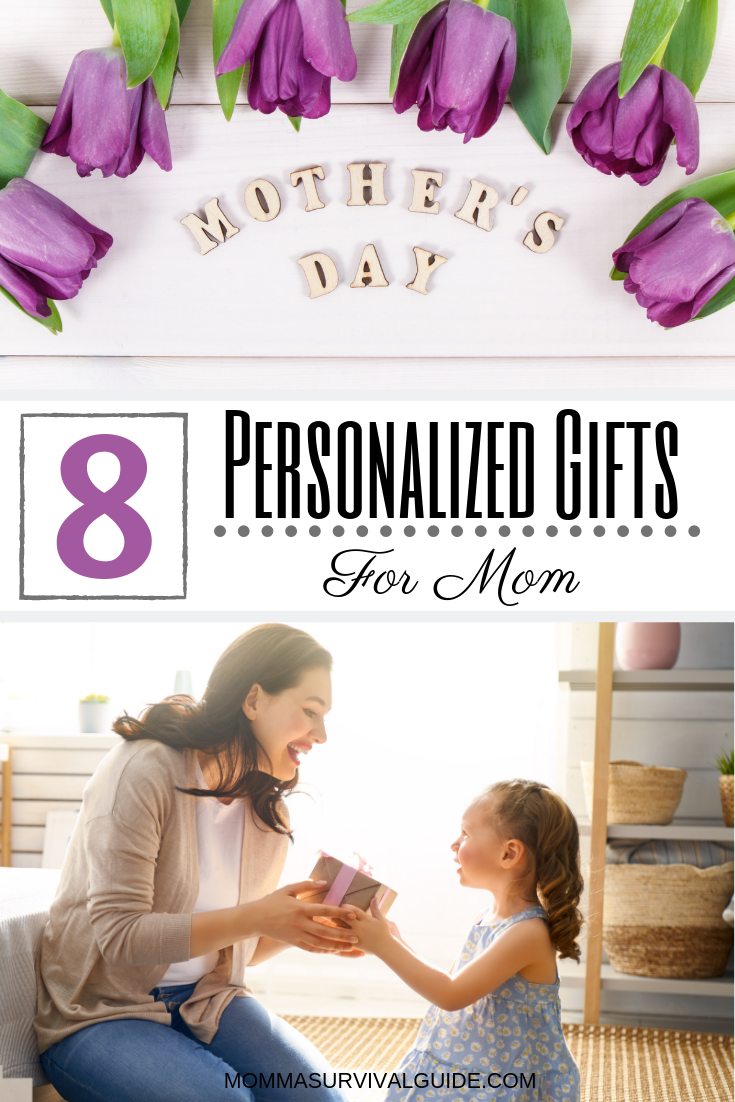 Mother's Day is such an important holiday, which is why it is recognized and celebrated worldwide each and every year. Every time Mother's Day rolls around, I often find myself wondering, how can I ever thank my mom enough for the all the love, selflessness, and sacrifice she's made?
Finding a gift that encapsulates all the gratitude you feel towards your mom can often feel daunting and overwhelming, but with the help of this list, you'll be able to give your mom the ultimate gift with a personal touch.
Nothing shows you care more than adding a little sentimental customization. Giving a unique gift will show your mom you specifically recognize all that she does and has done for you.
With these personalized gifts for mom, you can custom order each item to be made specifically for any mother in your life, including new moms, grandmothers, aunts, step-moms, and every momma in between.
This post may contain affiliate links, which means I may receive a small commission through purchases made on my site. This is at no extra cost to you, it simply keeps my site up & running. Click here to read more about this is my affiliate disclosure.
1. Wooden Family Name & Date Sign
You can't go wrong with a rustic decorative piece, and this sentimental wooden sign will go great in any home. This wooden sign is the perfect personalized gift for mom and doesn't get any more unique than having her children's names and birth dates.
It's the perfect gift for any mother, especially grandmothers who love to spotlight how many grandkids they have-what better way than to list it all out and decorate your home with! This also makes for a great group gift from dad and the kids, or a group gift to mom from siblings!
2. Custom Bar Necklace

This Mother's Day get your momma a gift she can wear close to her heart, literally! With these customized necklaces, you can add your own unique touch with her children's initials and even their birthstones.
Its one of the best personalized gifts for mom because it's simple, elegant and can be worn with anything and cherished forever.
3. Custom Charm Bracelet

Similar to a necklace is a customized charm bracelet. I actually ended up getting one of these for my mother because we recently added a new grandbaby to the crew and she's not a fan of necklaces.
So, a charm bracelet was the way to go. It was actually a fan favorite at our mother's day party and every other mother there ended up wanting one of their own as well.
Just like the personalized necklace, there is also an option to include a birthstone with each initial. This option allows you to get a little more personal and recognize each individual child-making this a great group gift!
4. Cutting Board

This is one of my favorite gifts because my mom loves to cook, and what better way to honor her cooking than a personalized cutting board. My favorite thing about a customized cutting board is that it will last a long time and can be handed down from generation to generation. It doesn't get more sentimental than that.
5. Yeti Thermal Cup

Alright, this goes without saying, but I'll say it anyway, mommas love their coffee! And for good reason, those babies are exhausting! So, what better gift than a thermal cup, more specifically a Yeti, to keep that coffee hot?
The Yeti thermal cup is known for it's proven ability to keep a drink hot or cold for over 24 hours, and it doesn't sweat! It even gets better, now they have the option to customize your cup! You can choose your cup color, size, Text font, and the saying. Order a personalized Yeti for any momma in your life and I guarantee you will make her day.
6. Graphic Tee

I love this gift because it's simple, it's practical and very cute! It's great for any mom because who doesn't like to show off their children, and when their family was established? With 6 T-Shirt colors and 16 Text colors (including glitter text), the options are limitless.
This stylish graphic tee can be worn with anything, making it the perfect gift for any mom!
7. Candle

A candle is one of my most favorite gifts to receive because I love a good smelling house. I have so many candles it could possibly qualify as an obsession. The best part of this candle, in particular, is that it, of course, can be, you guessed it…customized!
With 20 different scents and 9 font choices, this candle is the real deal. The one pictured above is specifically for designed for a mother-daughter gift, but click here for an even more customizable option!
How cute is this? A good smelling candle with a personalized little note for mom on it, and once the candle is burned out, just freeze the jar to get rid of the excess wax and use it for something else! Another great gift for any mom.
8.  Spa Day Gift Box

Being a mom is no easy task, I think we all know that, so why not treat your mom to an at-home spa day! The Spa Day Gift Box comes complete with everything you could possibly need for the ultimate day of relaxation, including:
A candle that reads "P.S I Love You"
A natural Lip Balm
A Homemade Bar of Soap
A lavender bath bomb
Body Butter
Two sweet honey sticks to snack on while relaxing in the bath
All of the items in the box are made from natural ingredients and the candle utilizes essential oils for the ultimate relaxation experience. The box comes with the option of two scents, lavender or blueberry cheesecake, which will determine the scent of the candle, lip balm, soap, body butter, and bath bomb.
The One & Only Momma
Luke Bryan hit the nail on the head when he said: "most mommas oughtta qualify for sainthood." So, this Mother's Day, make it a day to remember.
Everyone has a mother in their life whom they love and cherish, show them that you recognize and love them for all their efforts and selflessness by getting them a personal gift that is unique to them.
It's the thought that counts, and with these personalized gifts for mom, the thought won't go unnoticed.
Do you have any great gift ideas that have a personal touch? Or even better, tell me your favorite quality/memory/attribute of your mother or any maternal influence in your life. Please leave them in the comments below.
I love hearing from my mommas and I am so happy to celebrate each and every one of you! I hope you all have a wonderful Mother's Day, you deserve it!
XOXO