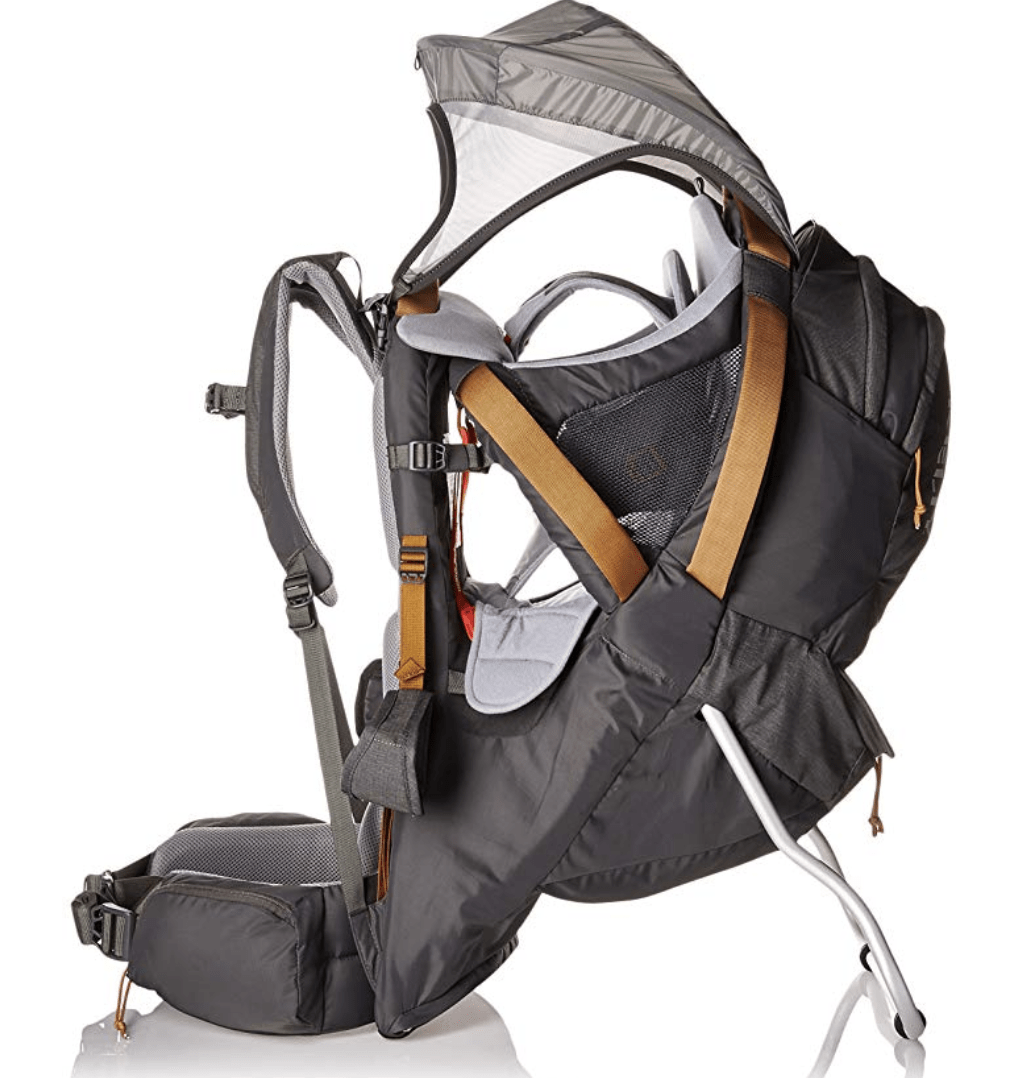 Kelty Journey PerfectFit Child Carrier – Review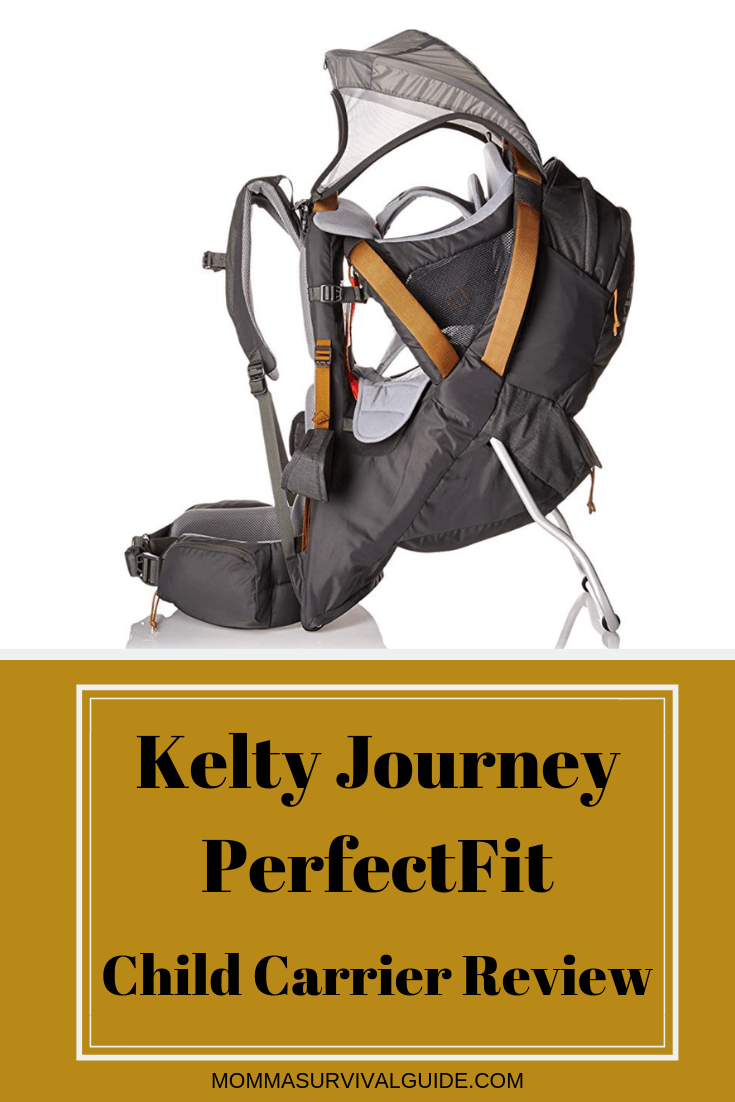 Alright, this post is for my outdoorsy mommas, or the mommas who simply want to carry their child on their back comfortably.
We all know how straining it can be to carry our babies on our hips. Let's be honest it's a workout all on its own, so when it comes to hiking or even navigating through a big crowd at the summer fair, carrying your child on your back, hands free is obviously a much better option.
But that leads us to another question, which carrier is going to be the most comfortable for me and my baby? And which carrier will lend the most support to my back and shoulders without weighing me down? Well mommas, the answer is the Kelty Journey PerfectFit child carrier, more specifically, the Signature series.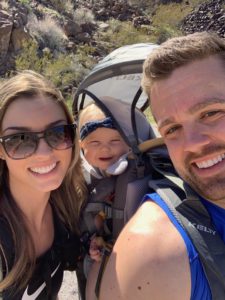 This backpack has all the options for any momma, including the avid hiker. With tons of features designed for maximum comfort for both mom and baby, this backpack is a must-have for any outdoorsy family. Keep reading as I go in depth, covering all the bases of the Kelty Journey PerfectFit child carrier, including specific features, price, personal experience and evaluation and more.
This post may contain affiliate links, which means I may receive a small commission through purchases made on my site. This is at no extra cost to you, it simply keeps my site up & running. Click here to read more about this is my affiliate disclosure.
Which Backpack Is Right For You?
Before I get into it, how do you know if the Kelty Journey PerfectFit child carrier really is the best option for you? In order to help you decide, I'll walk you through the buying process that Darin and I went through when looking to purchase our backpack.
Darin and I have always been an active couple and we wanted to share that with our kids, so when we had our daughter we knew that in order to bring her along on our hikes we would need a backpack with great support. We did a lot of research and looked into countless hiking backpacks, but ultimately decided upon the Kelty Journey Signature Series.
Compared to all other brands and similar models, the Signature Series had the most to offer for the price. When compared to similar models in other brands such as the Thule Sapling, and the Osprey Poco AG Plus, the Kelty Journey PerfectFit child carrier, was overall better. Unlike the other brands, the Kelty backpack was more sturdy, lightweight, easier to adjust and was the only backpack with a sun canopy.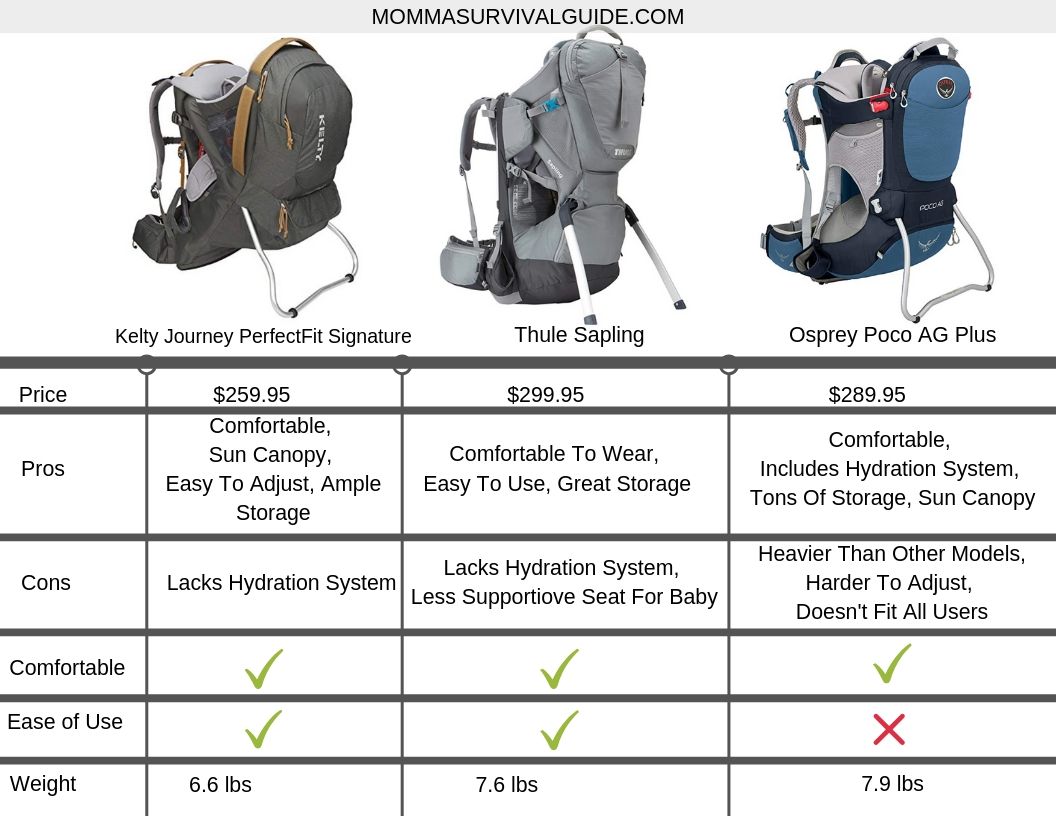 For these reasons, it's clear to see why we chose to go with the Kelty brand. Once we narrowed it down to the brand, we were then faced with the hard decision of which model to go with. There were three models that stood out to us: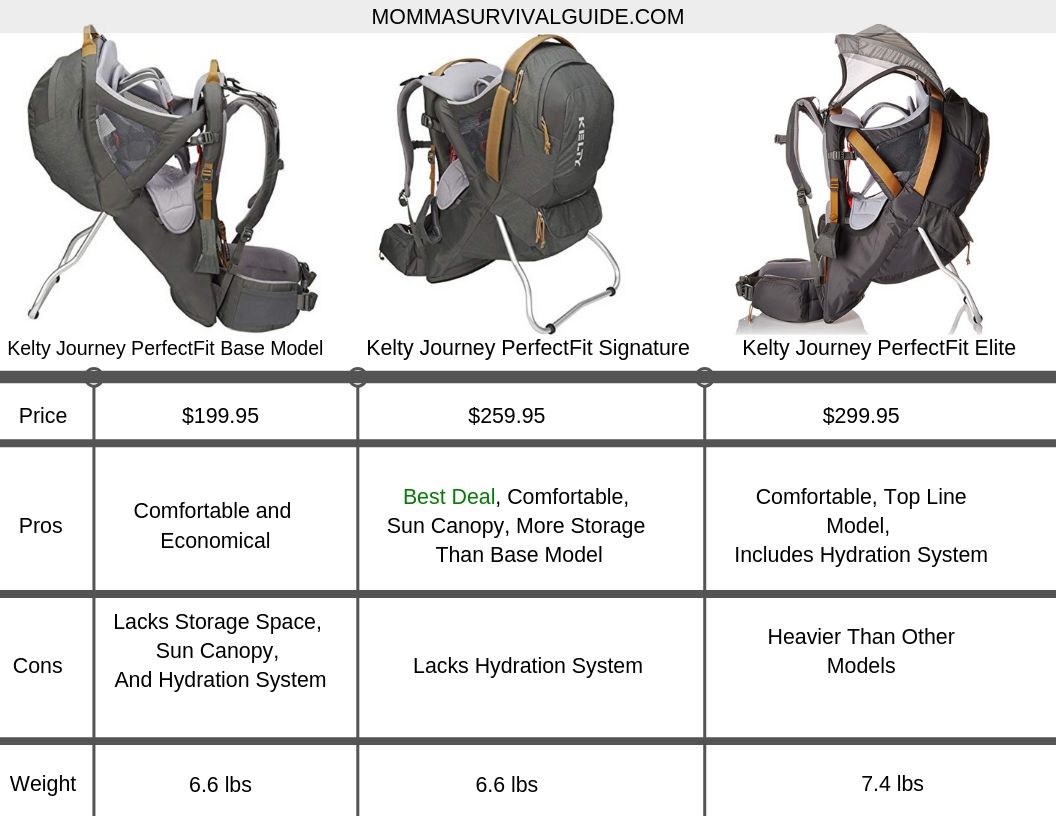 We went with the Kelty Journey PerfectFit Signature carrier for a couple of reasons. We are an active couple, but we don't consider ourselves to be avid hikers, so we knew we didn't need the top model which eliminated the Kelty Journey PerfectFit Elite. However, we are active enough and lived in Las Vegas at the time so we knew we definitely needed the canopy feature, which eliminated the Kelty Journey PerfectFit base model.
So, we landed on the Kelty Journey PerfectFit Signature, and we couldn't be happier. It's the best bang for your buck, and let's face it, these child carriers are expensive, so you want to get your money's worth and know that you are getting the best deal.
The Kelty Journey PerfectFit Signature Series Overview
The Kelty Journey Signature backpack is the mid-level package, compared to the Kelty Journey PerfectFit (base level) and the Kelty Journey PerfectFit Elite (top-level). It is the perfect child carrier backpack designed for a day at the park or a day on the mountain trails. Its ingenious design makes hiking comfortable and easy.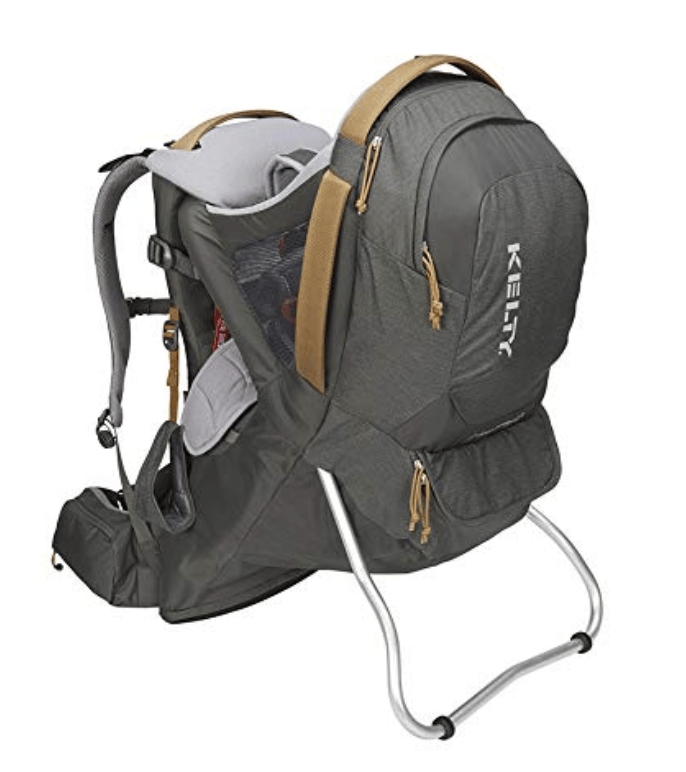 Kelty Journey PerfectFit Signature Series Comfort Features For Mom:
Mesh Padded Shoulder Straps
Mesh padded Hip Belt
Easy Adjust Pull Straps (adjustable to fit both men and women)
Kelty Journey PerfectFit Signature Series Comfort Features For Baby:
Cushion padded wide base seat
Stirrups, that mimic your child's natural rested state for foot support
Canopy for shade and protection against the sun
Machine washable cushion padded drool pad
Safety Features:
Five-point safety harness to keep baby secure
Aluminum frame roll-case to keep baby secure and protected
Ease of Use & Convenience Features:
Large zipper and pocket for storage
Aluminum kickstand for unloading and stabilization
Easy pull release for adjusting five-point harness
Zipper hip belt pockets for easy access storage
Pros
Overall, we love our Kelty Journey PerfectFit child carrier and there are many positives that are worth noting.
Lightweight – This carrier is lightweight and extremely supportive, the mesh straps and hip belt really make the difference. As with any hiking backpack, you will most likely feel more pressure on your shoulders at first, so it is worth noting, that you should start off with a shorter hike to get used to hauling your baby around. But other than that, I feel that the Kelty brand gives the best support in comparison to any other brand.
Adjustable For Mom & Dad – This is a great perk, when the load gets too heavy, or I become tired, I can simply hand off the backpack to my husband and the adjustable pull straps make it so easy. For one thing, I love that the carrier fits both men and women, and for another thing, I love just how easy it is to readjust the straps. This is one of our favorite features.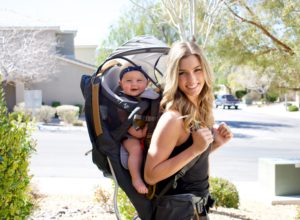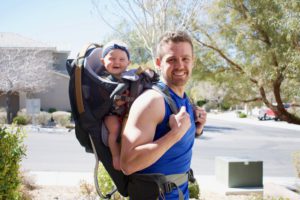 Easy Storage – Something we absolutely love about our Kelty child carrier, is the storage and the easy access hip belt pockets! When we hike we are able to bring everything we need, and the hip belt pockets make for easy access to your cell phone or chap stick.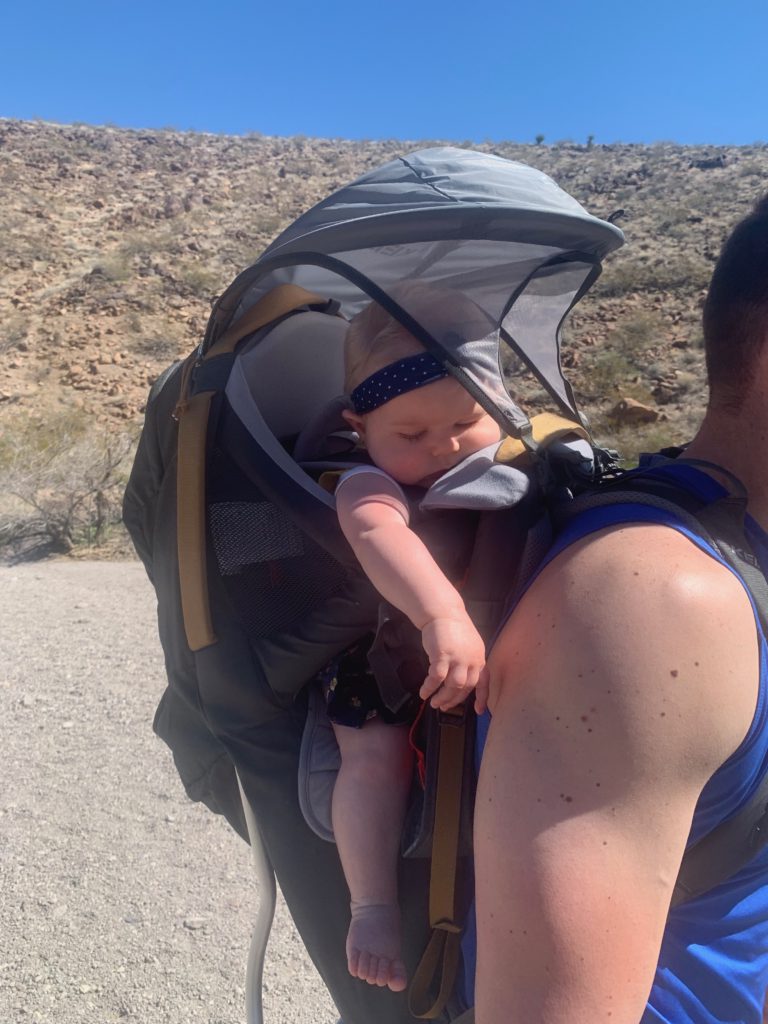 Drool Pad – The machine washable drool pad is a nice feature because we all know how much our babies can drool and slobber. And in our case, this drool pad made for a nice pillow on a hike we recently took with Hayvn. It's so cushioned and padded that she leaned forward and actually fell asleep and napped during the entire hike! Now that's not what it's intended for, but I thought it was funny and worth mentioning.
Sun Canopy – Obviously, this was a major part of our decision-making process when we looked into buying a child carrier. We love the sun canopy and living in Vegas, you definitely need one of these if you're taking your baby outside. It works amazing and gives me a little more peace of mind knowing my baby has even more protection against the sun and heat.
Cons
No Hydration Feature – As with any product that you purchase they can't all be perfect all the time, however, our Kelty backpack is a pretty perfect fit for us. If I had to make one criticism, I would say I wish our backpack had the hydration feature that the Elite model has, but we purchased our child carrier knowing that it lacked this feature, and we made this decision based on price.
We knew that we didn't hike nearly enough to justify spending more money on the Elite model, and therefore we forewent the hydration feature.
If you are an avid hiker, or the hydration feature is a must-have for you, then, by all means, purchase the Elite model. Just be aware that if you purchase the Kelty Signature child carrier (the model I have) it will not come with the hydration feature.
Happy Hiking!
Overall, I would give the Kelty Journey PerfectFit a 9 out of 10 rating simply because I would love to have the hydration feature while hiking. But seeing as Darin and I already have a hydration backpack and we aren't avid hikers, this child carrier is perfect for our family.
I would recommend the Kelty child carrier to any outdoorsy momma who loves to hit the trails, or to any momma who likes to comfortably carry their child on their back. It's a great way to enjoy the outdoors with your family. With all of the safety features, the added comfort, and extra storage space, you can't beat the quality of the Kelty Journey PerfectFit child carrier.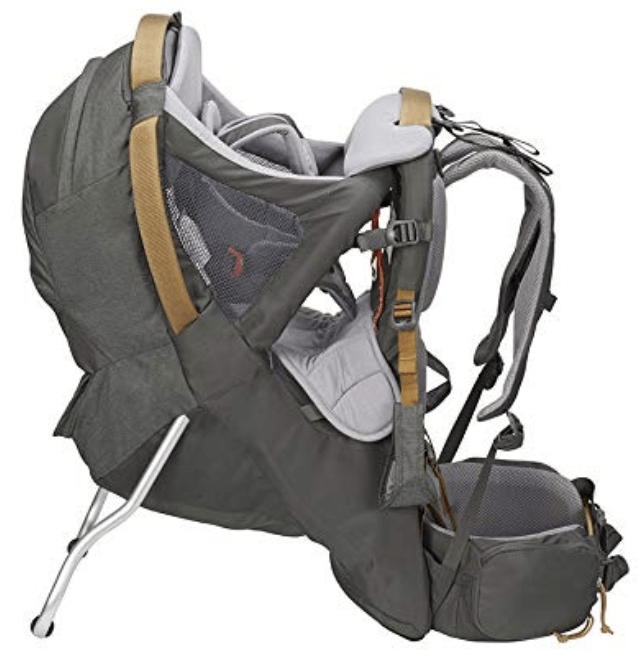 Click here to buy this Kelty Journey PerfectFit Signature Series now!
Did you find this review helpful? If you still have any questions or comments, I would love to hear them. Please leave them in the comments below!
XOXO