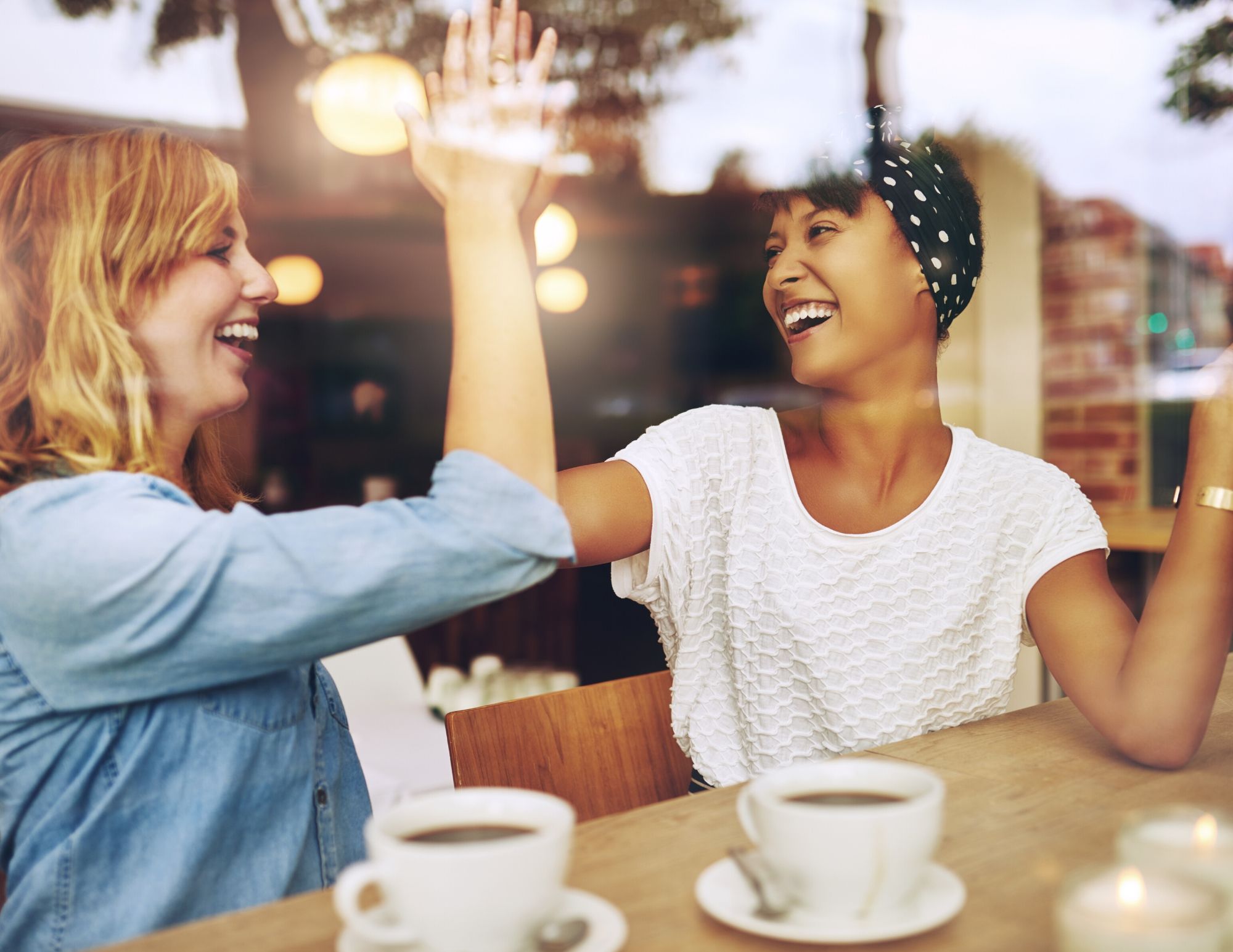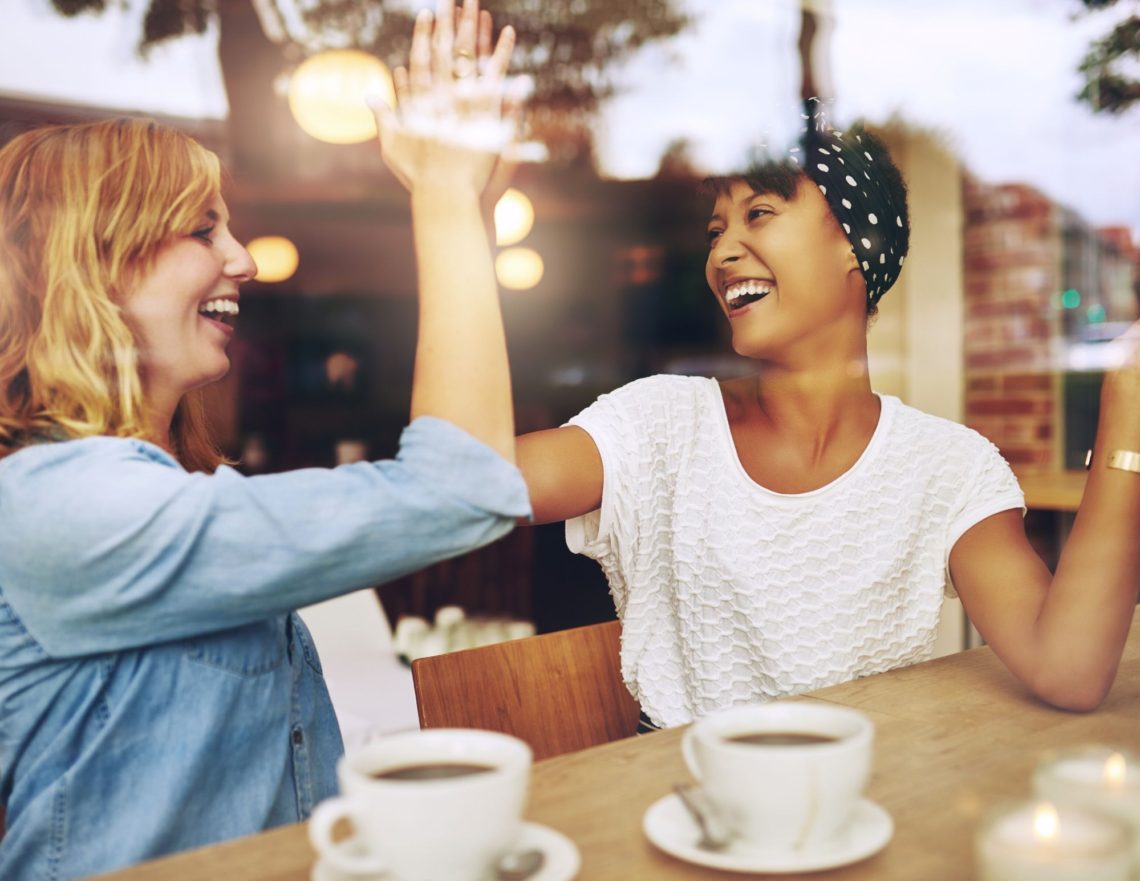 How To Choose A Niche For Your Blog – Using These 4 Simple Tricks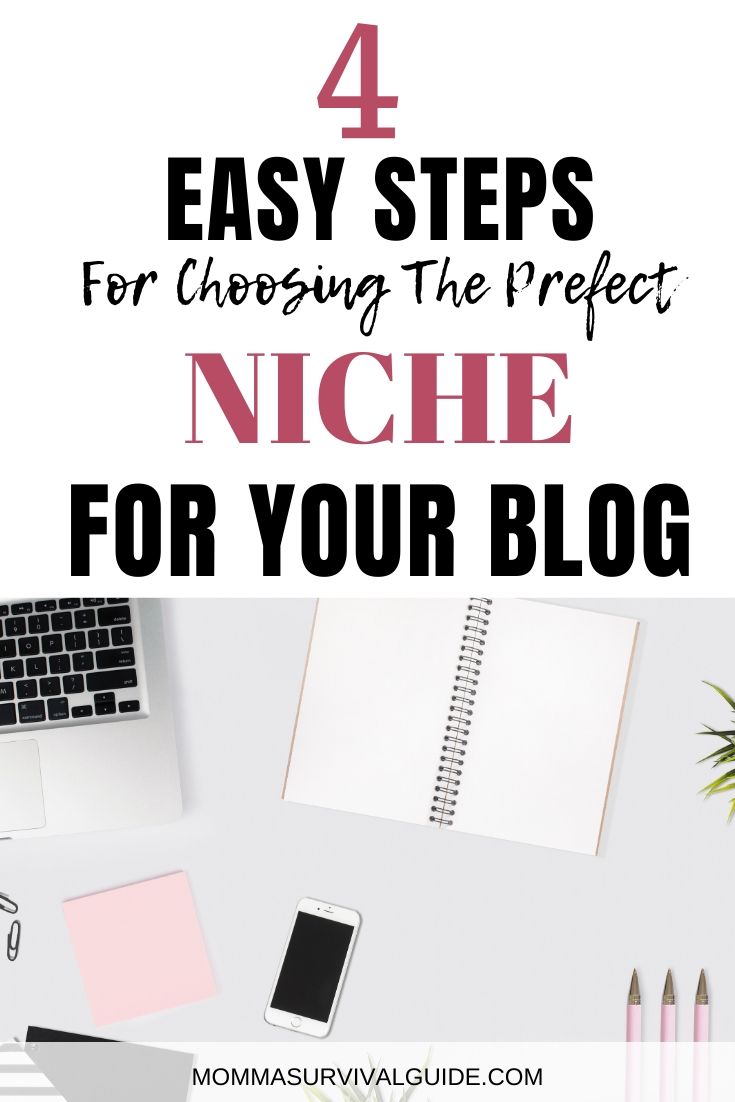 So, you want to start a blog but you have no clue what to write a blog about. Or you have an idea, but you aren't sure if it will work. Maybe you even have multiple ideas but you aren't sure which one will be the best option. Do any of these sound familiar?
Choosing the right niche can be one of the hardest parts of starting a blog.
However, it doesn't have to be. Whether your head is spinning with an overwhelming amount of ideas, or you're stuck staring at a blank screen struggling to come up with one, don't worry, you're in the right place.
With these tips on how to choose a niche for your blog, I promise you will be able to find a topic that you are passionate about by the end of this post.
What Is A Niche?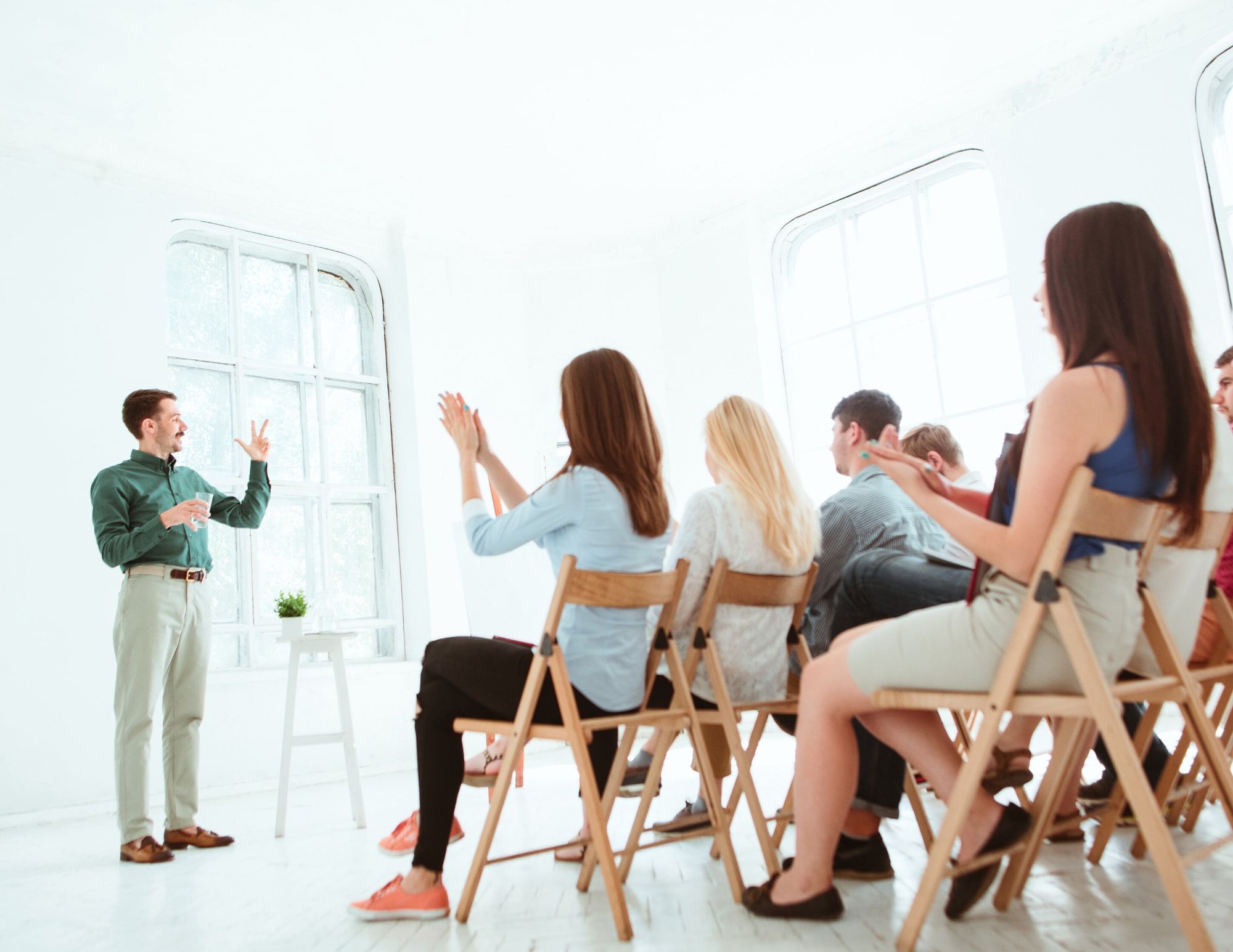 In order to choose a niche for your blog, you must first understand what a niche really is.
A niche is defined as a specific topic that applies to a specific audience.
Some examples of niches are:
Parenting

Gardening

Interior Design

Fitness & Health
Furthermore, there is also something known as a micro-niche. This is important, so pay attention to this.
A micro-niche is an even more specific topic that applies to an even more specific audience. It's basically a niche within a niche.
Some examples of micro-niches are:
Parenting (niche) –> Raising Twins (micro-niche)

Gardening –> Tools & Equipment

Interior Design –> DIY Design Projects

Fitness & Health –> At-Home Workouts
Why Is Choosing A Niche Important?
You may be thinking, why do I even need a niche? The purpose of a blog is to share ideas and thoughts with the world, so why not share my thoughts and ideas as they come to me, right?
Well, that's not necessarily the case. It's important to pick a niche and stay focused on one certain topic rather than have multiple unrelated topics scattered throughout your blog and here's why.
The more contained and focused you are on one subject, the easier it is to attract an audience, which is essentially the main goal of your blog – to attract readers to share your thoughts with.
Without a focused topic, your blog will not attract a specific audience and therefore has the potential of not drawing any readers in.
Along with choosing a niche, it is even smarter to choose a micro-niche when you're first starting out. Start small and narrow, and expand as you grow.
For example, my website, Momma Survival Guide, could technically fall under the niche of parenting tips. But in reality, it more specifically falls under the micro-niche of parenting tips for new or first-time mothers.
See? Very specific.
So why did I choose to be so specific in choosing my blog niche? Well, simply put, it's easy to be recognized as a big fish in a small pond rather than the other way around.
What I'm getting at is, the broader niche of parenting tips contains a vast sea of bloggers and blog posts. The chances of my tiny new website being noticed in a niche that big are slim to none.
So, in order to stand out, I chose a niche that still falls under parenting, but it is far less broad and my chances of being recognized increase significantly.
This is important to realize when choosing a niche because the less competition you have right off the bat, the higher your chances are of being noticed and drawing traffic to your site.
Why My First Blog Failed
Choosing the right niche is just as important as choosing a niche altogether. Most of my readers don't know this, but the very first blog I started, failed miserably.
That's right, this isn't my first rodeo.
When I originally set out on my blogging journey, I was more interested in monetizing my blog and creating a business out of it. 
Which don't get me wrong, Momma Survival Guide is still an online business, and I do monetize this blog. The difference is, I chose this niche with a different mindset.
For my first blog, I chose a niche in pest control, more specifically I chose the micro-niche or scorpion pest control. Living in Vegas where we had tons of scorpions, I felt that I could create a blog that had a large potential of being profitable.
Turns out, I was wrong. Once I had set up the website and created my first post, I quickly realized I was not passionate about pest control at all.
Writing became a chore, and after only 4 posts, I ran out of things to say. I had no content and no drive to keep that site up and going.
So, moral of the story, choose a niche that you're passionate about, don't focus on the money. I promise you can make money in any niche, as long as you start narrow (with a micro-niche) and you have enough content to post consistently.
How To Choose A Niche For Your Blog
So what really goes into choosing the right niche for your blog? To answer that, I have some simple guidelines:
Start with 3 topics that pique your interest and write them down

Of those 3 topics, could any of them be more narrow?

Do they have room to grow? (Can you broaden your niche over time?)

Once the topic you have chosen is as narrow as it can be, come up with at least 24 blog post ideas that you could write about pertaining to that niche
You will find that the niche that interests you most, it will be extremely easy to come up with 24 blog post ideas. Like I mentioned earlier with my first blog. I could only come up with 4 blog post ideas before my creative well ran dry.
I knew at that moment, that pest control was not my niche. I wasn't passionate about it at all. When I decided to start Momma Survival Guide, I came up with 27 blog post ideas that day. Now almost a year later, I am still going strong with ideas for content.
Tips To Kickstart Brainstorming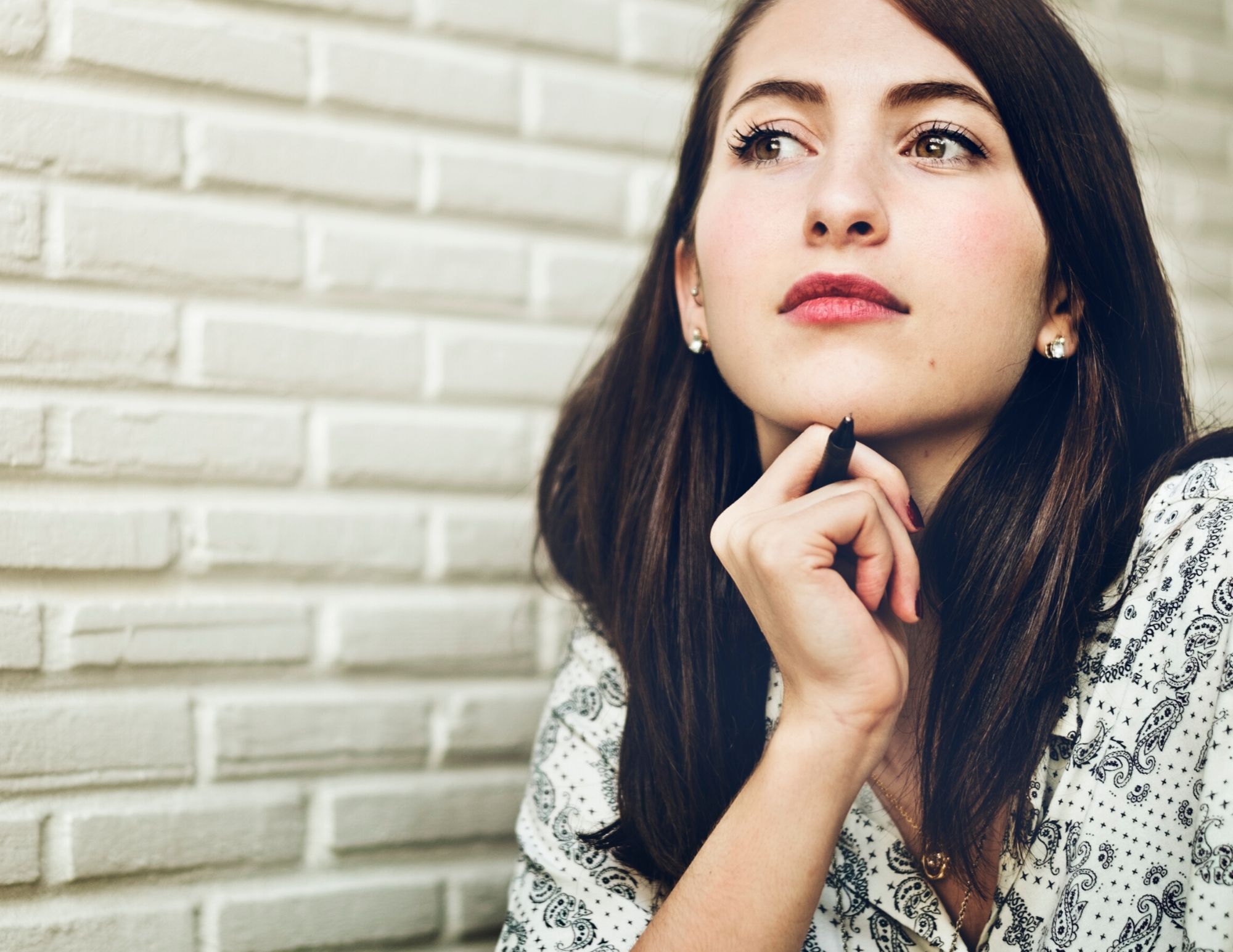 Since anything can technically be considered a niche, and most of it goes unnoticed by you because you're just living your life, it can be tricky to really recognize what really piques your interest.
So in order to kick start the brainstorming process, I have a few simple exercises to help you find the perfect niche for your blog.
Look around your house

, is there anything that inspires or piques your interest? This could range from interior design to kitchen appliances to the color of paint on your walls. Anything that inspires you could potentially work as your niche.

Check your shopping carts

. What products do you buy that you absolutely can't live without? Check your carts at the grocery store or even online. What are you buying for yourself that you could potentially share with others?

Ask your friends and family.

What are the topics you discuss with other people? What topics of discussion are you passionate about? Ask your friends and family, what they would consider to be your passion based on what you talk about most often.

Check your search history.

What Pins, Instagram posts, Facebook posts, or blog post topics do you read the most? Typically there is a common theme in your searches and what you spend the most time reading about, and that's because you're passionate or most interested in those things.
Recap
So mommas, if you want to know how to choose a niche for your blog, it's simple. It's all about finding inspiration and understanding what you're passionate about.
It really all comes down to those simple guidelines I mentioned earlier.
Find 3 topics you are passionate about

Narrow them down

Find their potential to grow over time

Come up with at least 24 blog post ideas per niche
It's really that simple! And if you're stuck or struggling to find inspiration, try some of my tips to kick start the brainstorming process. I promise it will come to you!
Its human nature to find interest in certain subjects, it's what makes us unique! Find what makes you unique and start sharing it with the world. Happy blogging!
XOXO

Questions, Comments?
I want to hear from you! If you liked this post or found it helpful I would love to hear about it.
Still have questions? Ask away! I will be happy to do my best to answer them!
Please feel free to leave them in the comments section below, and don't forget to share this post with your friends!