Stay Home Date Night Ideas – For After The Kids Go To Bed
We hear it all the time and you see it everywhere: "Never stop dating your spouse." There is so much truth and power to this statement, because it's so easy to get caught up in the mundane routine of life, that we forget to take a breather and reconnect with our spouse. We are so busy living life and raising our families, that we lose touch with the butterflies and sparks we craved while in the dating phase.
It's so crucial to date your partner for so many reasons. It keeps intimacy in the relationship and helps you check in with the other person, not to mention it can be really fun and stress relieving.
As fun as dating can be, thinking of ideas can pose quite the challenge sometimes, it's easy to fall into the same rut of binge-watching a show on Netflix together, which don't get me wrong, that can be really fun and relaxing, but sometimes it's fun to branch out and do other things.
Another problem Darin and I seem to run into is finding a babysitter, or planning a date that doesn't break the bank. Sound familiar? Mommas, this list is made up of stay home date night ideas for when the kids go to bed. Take that quiet time and turn it into a date night with your spouse and rekindle those sparks and butterflies again without even leaving the comfort of your home.
Click here to download your copy of the Couple's Date Night Questionnaire!
MasterChef Date Night
One of Darin and I's favorite shows to watch together is MasterChef (shout out to my man Gordon Ramsey!). It's always fun to watch just how creative those at-home chefs can be and how fast they can complete an elegant dish and totally master it.
So, as fun as it is to watch, we figured, why not have our own MasterChef competition? Now Darin and I are far from any sort of chef, but that doesn't matter. The whole point of this idea is to get in touch with your competitive side and have a little fun with your spouse.
This can be any type of food that you like, we chose boxed cake (like I said- we aren't chefs lol) and we decided to see who could make the better cake. For a little more edge and competition, you can set time limits and see who can finish the fastest. Then you can enjoy each other's company while the food bakes or cooks.
This date idea is one of my favorites because not only do you get to spice things up with a little competition, but you can also enjoy a yummy treat together afterward.
YouTube Dance Lessons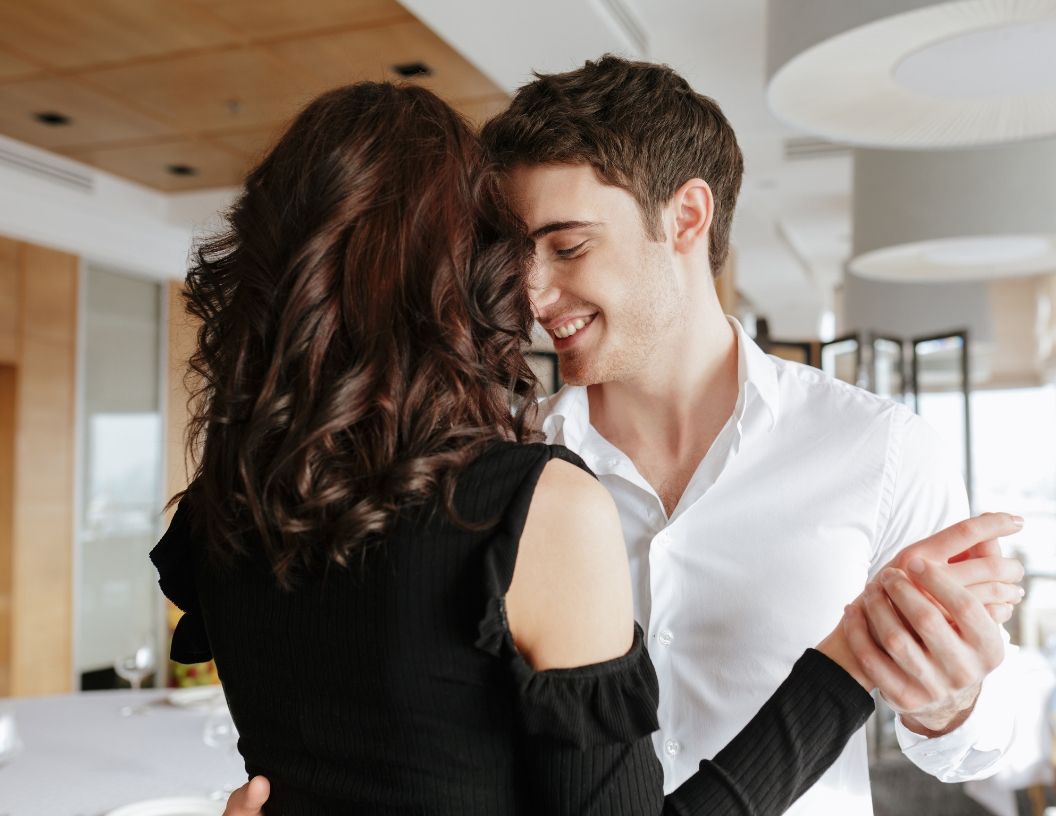 Thank heavens for the internet. Am I right? We are lucky to live in the age of YouTube, where funny videos are a dime a dozen and there's practically a tutorial for everything, including dancing.
Let me just start by saying, my husband and I cannot dance to save our lives, but honestly, that made it so much better. We were laughing so hard, and Darin definitely got some blackmail videos on me attempting some dance moves.
Basically, the idea behind this date night is to go on YouTube, search up dancing tutorials and follow along, you can take this as seriously as you want, or just have fun with it.
If you're anything like us, you'll find yourselves laughing till your tummies hurt. It's a great way to have some fun, get a little exercise, and really connect with your spouse.
YouTube Karaoke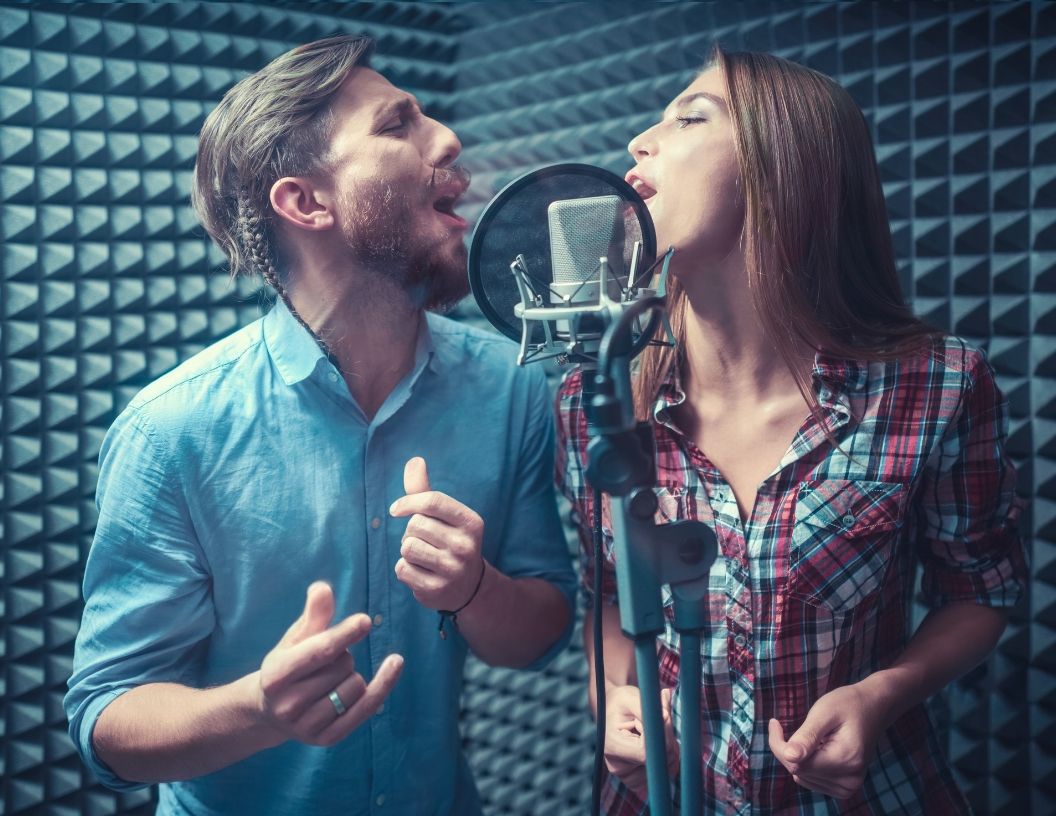 Like I said before, thank goodness for YouTube, the possibilities are endless! With so many videos, you can use it to your advantage and plan a fun date night together.
To plan this date night, tell your spouse to come up with a list of songs that remind them of you or a time in your relationship. Don't tell them what it's for, but have them come up with at least 4-5.
You do the same, think of some songs that remind you of special moments with your spouse, or even some funny songs, and later, once the kids are in bed, search YouTube for the karaoke version together. You can play it on your computer or your TV, or even your phone and take turns singing or sing along together.
It's a really fun, lighthearted way to walk down memory lane with your spouse.
Take A Personality Test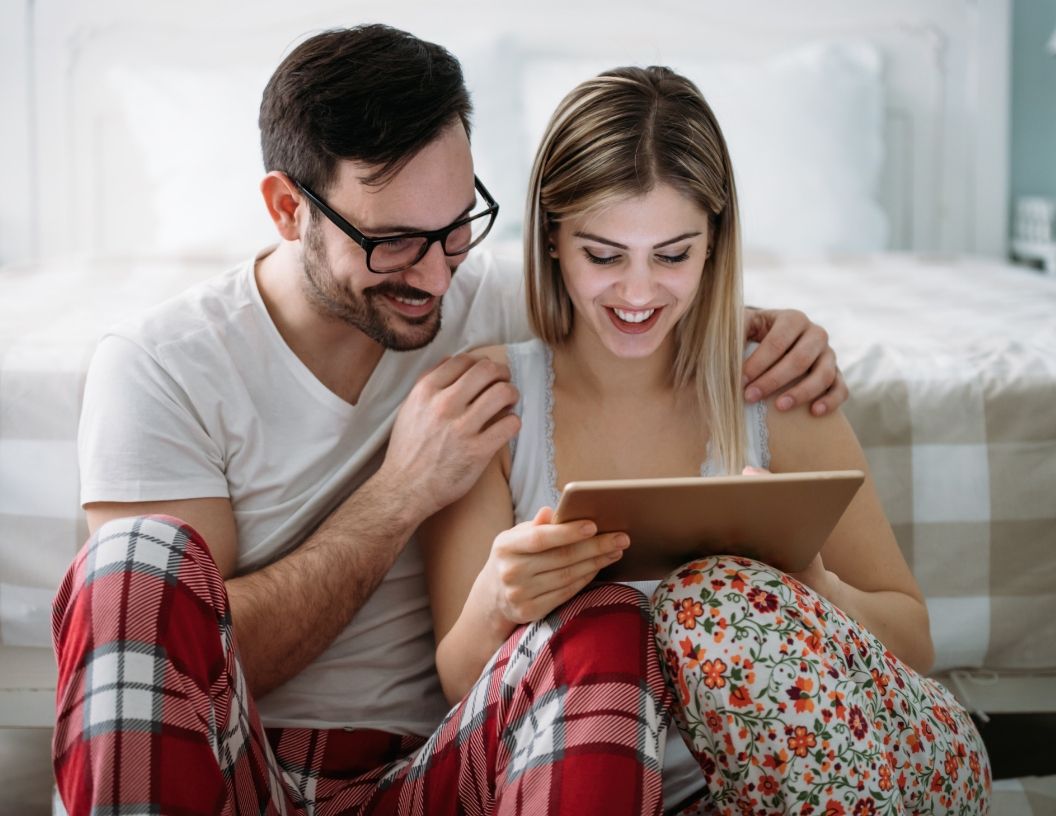 Darin and I just recently did this one and it was so cool! I love learning about what makes us who we are as individuals and what makes us work so well together.
There are several types of tests you can take, like the Myer's Brigg's or the Enneagram Test.
My personal favorite test is the Enneagram Test because it is more thorough and dates back to ancient times. It is essentially made up of 9 different personalities that all interconnect in one way or another.
Once you take the test and determine which number each of you is, take the rest of the night to search on Google or YouTube and learn about your personality types, and learn about yourself and your partner.
It's a great bonding and learning experience that can surprisingly be beneficial to problem-solving in your marriage.
Make A Dream Board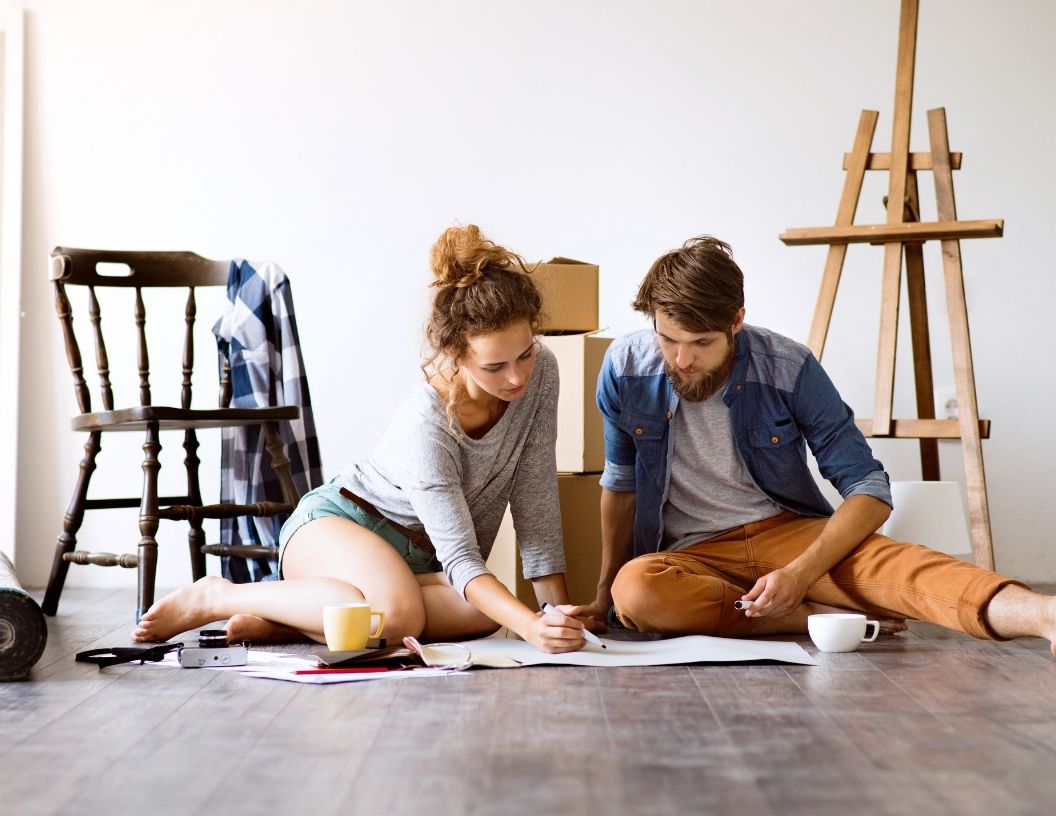 This one can be really fun because who doesn't like to dream of their future and share it with their spouse? Darin and I created a dream board a few months ago and we still have it and aim for achieving those goals.
To make a dream board, you need a few things:
Posterboard
Glue Sticks
A Printer/Printed Images
Sharpies
Before you make your dream board come up with a list of goals that you want to achieve as a couple over the next year and then print out images that represent those goals. Then, sit down together and glue those pictures to the poster board. And there you have it, your new dream board. This date night idea is so fun, it gets you excited about your future together and brings you closer as you work towards your goals.
Play Cards
Maybe it's just me, but thanks to modern technology, I feel like card games, board games, crosswords, and puzzles are all dying arts.
One of our favorite things to do as a couple is play board or card games. All you need is a deck of cards (maybe two) and once again, YouTube. Just search card games for two and find some that look fun to you. You are sure to find videos that will explain the rules, and you're all set.
Some of our favorite card games to play together are:
9's
9 Hole Golf
Gin & Rummy
Trash
You can search the rules for all of these on YouTube.
Puzzles & Crosswords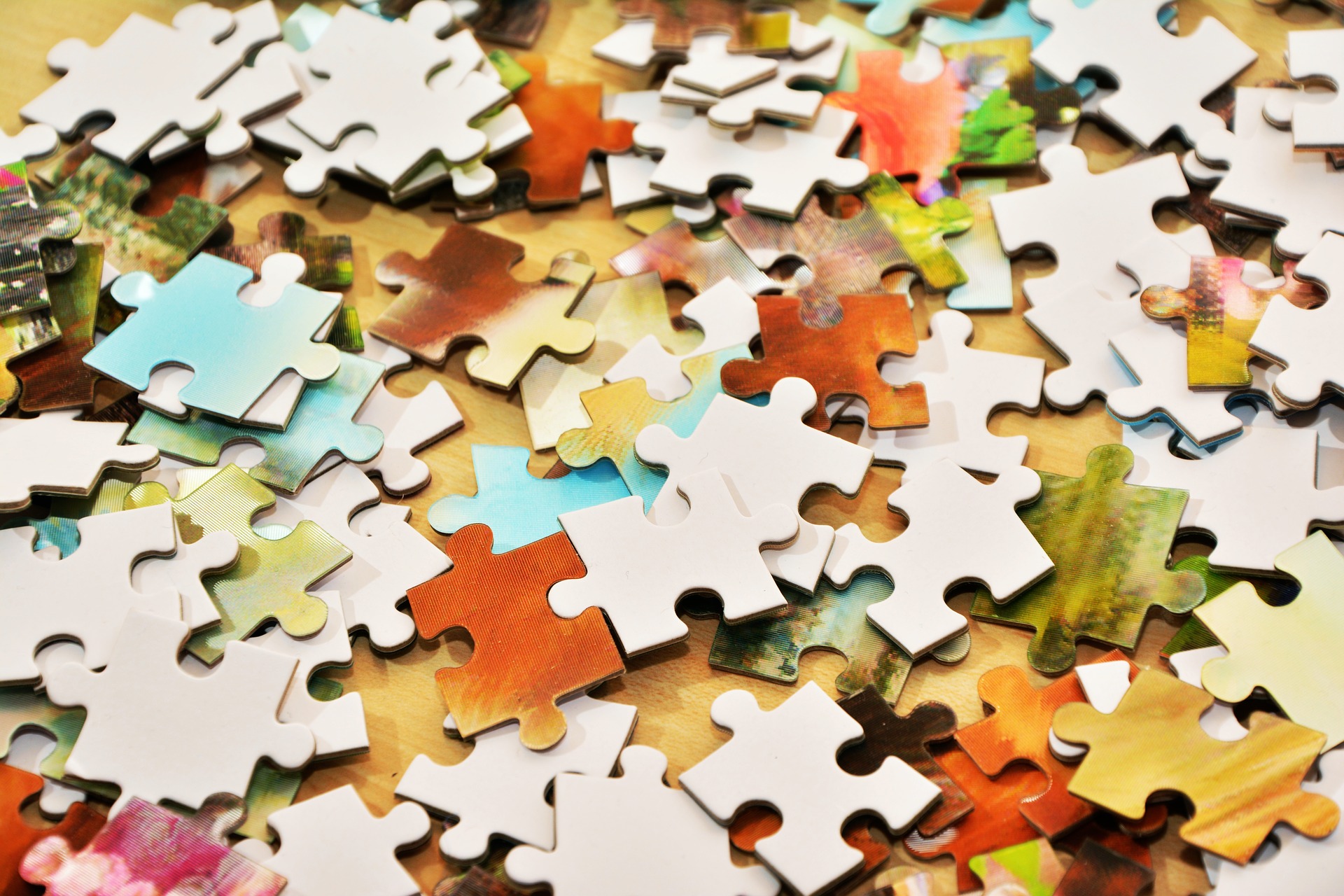 Just like card games, puzzles and crosswords are perfect for two people to do together as well, and they can be really fun! During the summer of our first year of marriage Darin and I would do a crossword together each night, and let me tell you, we loved it!
It was something we would look forward to each night. We simply downloaded an app on our phones called Daily Crosswords (it may be called something else now), and just like the name says, a daily crossword was given each day to complete.
If you're not into crosswords, but still love a good mental challenge, try a puzzle. Darin and I also love to do puzzles together, it's a fun way to work towards achieving something together, and there's always a huge sense of accomplishment once you finish. The great thing about a puzzle is it can be spread out over multiple date nights! Just be sure to keep it out of reach from tiny hands lol.
At Home Spa Night
Warning this date could get a little steamy! I love the idea of an at-home spa night to heat up some romance. Head on over to a Bath & Body Works, find some bath bombs and a yummy smelling candle to prep for an ultimate night of relaxation.
Once the kids are in bed, draw a bath for you and your spouse, light some candles and drop in some bath bombs. Treat yourselves to a nice relaxing night and just enjoy each other's company as your stresses and worries melt away.
It's a great date night that's sure to turn up the heat.
Have An Art Night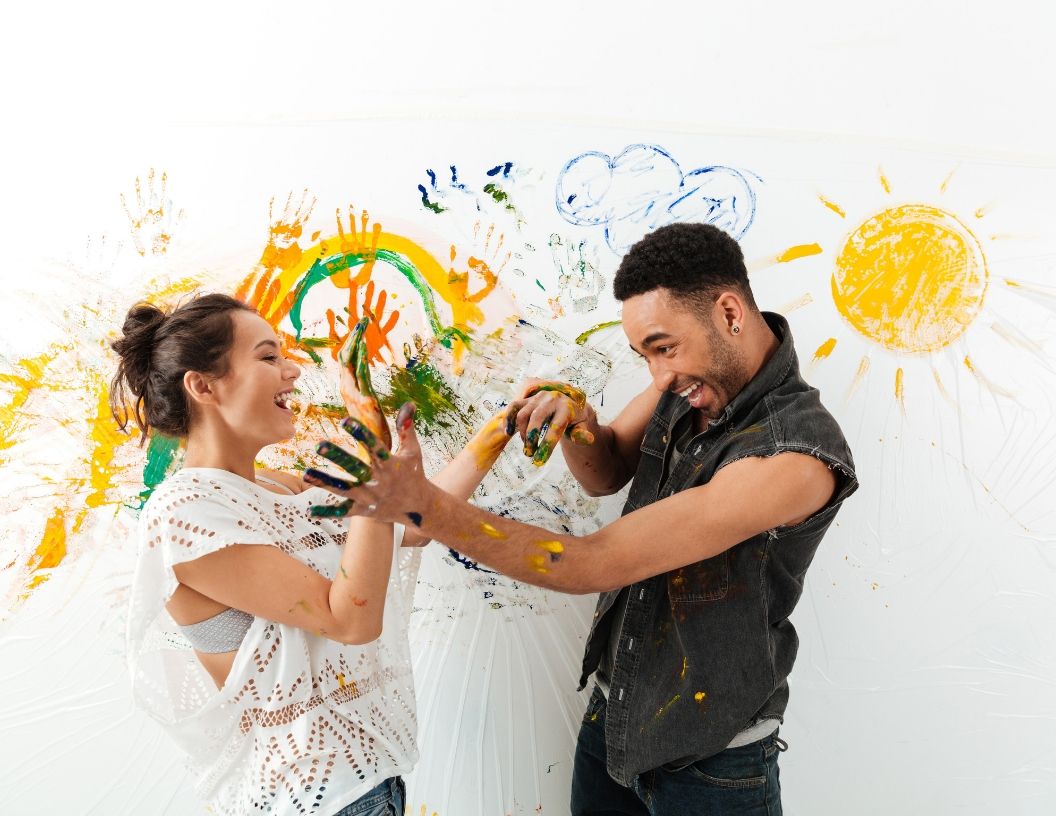 My favorite way to connect with someone, especially my husband is to express ourselves creatively. That's why I love the idea of having an art night. It's very cheap and takes very little planning. All you need are some paints and paintbrushes and some paper.
Once the kids are in bed, sit down with your partner and find some inspiration and start painting. You can also search YouTube ( I know I reference this a lot but come on, it's got everything!) to find tutorials on how or what to paint.
Spend the night talking and painting, and you'll find yourselves connecting and even laughing in no time! It's a great date to enjoy with your spouse and let the stress of the day fade.
Q & A: Glamping Style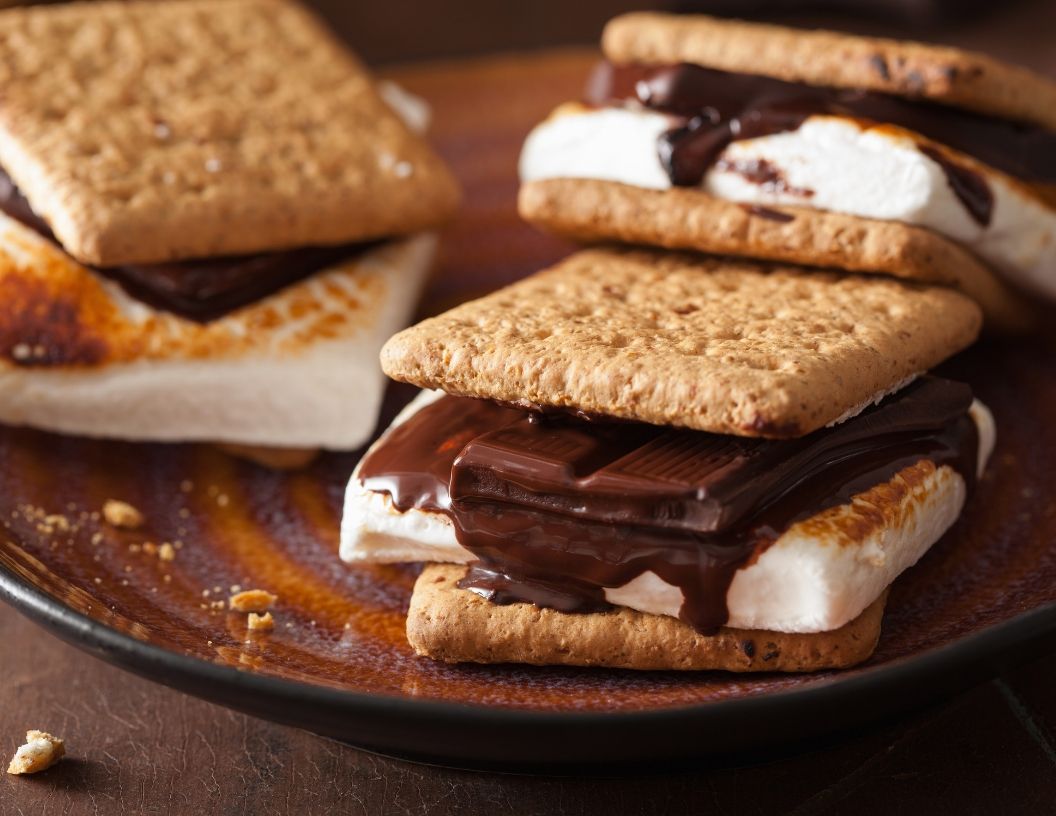 So there are technically two parts to this date night idea. In order to prep for this date, you will need to print out a questionnaire which you can find here.
The next step is to have marshmallows, chocolate and graham crackers on hand.
For this date, you will be making homemade s'mores and answering questions about yourself to your partner (don't worry they will have their turn too). It's a fun way to get to know each other a little better and keep that intimacy alive.
To make the homemade s'mores you can either use your microwave (place the marshmallow in for 30 seconds) or if you have a gas stove, roast the marshmallow over the open flame and make your s'mores. As you both enjoy your homemade s'mores read and answer questions for each other using this questionnaire.
To take it a step further, grab the baby monitor and head outside with a blanket and a flashlight and eat your s'mores while you answer your questions under the stars.
It's the perfect staycation and a great way to grow closer together and learn more about your partner.
Keep The Romance Alive
Like I said, it's so important to keep those sparks and butterflies alive and the best way to do that is through dating your spouse.
Life gets busy and I, myself, am guilty of getting caught up in the mundane routines of life, that sometimes it's easy to forget date nights, especially when you've been racing from soccer practice to ballet, and then to cheer all in one evening.
But with these simple date night ideas, you can enjoy and grow closer to your spouse without even leaving your home.
I hope you enjoyed these stay home date night ideas.
Do you have any fun date night ideas that you enjoy doing with your spouse? I would love to hear your ideas! Please leave them in the comments below!
XOXO