The Best Ovulation Predictor Kit – Clearblue Advanced Digital
Are you trying to conceive and haven't had any luck? I know the gut-wrenching disappointment that comes with each consecutive negative pregnancy test when all you want, is to see those two little lines appear.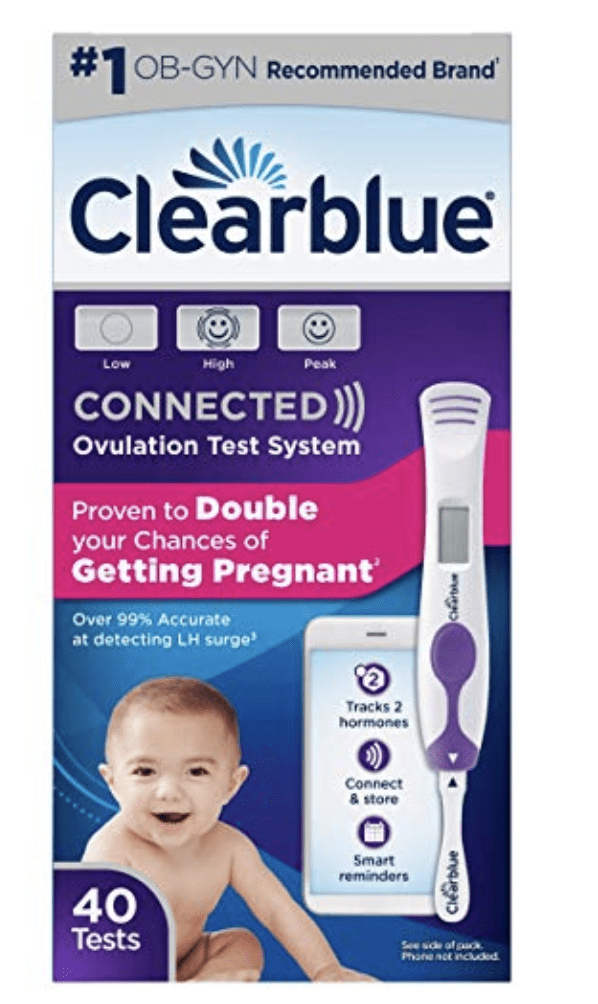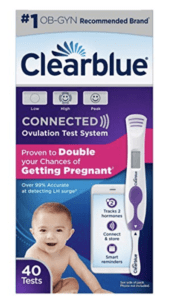 When my husband and I were trying to get pregnant, we discovered that it was surprisingly difficult to do so. We didn't realize all the methodical planning and timing that had to go into it.
I quickly learned that those surprise pregnancies, you often hear about after a one night stand are pretty impressive when it comes to the statistics.
If you're trying to get pregnant, I'm sure you already know that the chances of a positive pregnancy test are dependent upon your ovulation cycle. This was about as much as I understood when we first started trying to conceive.
After failed attempts of trying to get pregnant, my husband and I decided to go to a fertility specialist, and he told us to try the Clearblue Advanced Digital ovulation test. It's the best on the market, and it tracks your fertility through urine. At this point, we had nothing to lose, so we decided to give it a try. Lo and behold, after only a month of using this kit, I was pregnant! Keep reading to find out why this test is the best ovulation predictor kit!
This post may contain affiliate links, which means I may receive a small commission through purchases made on my site. This is at no extra cost to you, it simply keeps my site up & running. Click here to read more about this is my affiliate disclosure.
What Does It Mean To Ovulate?
In order to get pregnant, you must go through what is called ovulation. This is when the egg is released into the Fallopian tube and is ready to be fertilized by sperm. To understand when ovulation occurs, we must first understand the menstrual cycle.
Your menstrual cycle starts on the first day of your period (active bleeding, not just spotting). This is cycle day 1. The cycle continues until the first day of your next period. The average cycle length for a woman is 28 days, however, many women have shorter or longer cycle lengths.
Based on the standard 28-day cycle, the day a woman ovulates is typically 14 days after her period begins. Meaning, on day 14, she has the highest chance of conceiving.
Although this is when the chances of becoming pregnant are the highest, it is not the only opportunity of conceiving. Before the day of ovulation (day 14), there is something known as the fertile window. The fertile window spans about 5-6 days before a woman ovulates.
Of these 5-6 days, a woman can become pregnant at any time, but the odds go up the closer she gets to ovulation. Typically, the chances of pregnancy begin to elevate 2-3 days (days 11, 12 & 13) before ovulation, and peak on day 14 once the egg is released.
What Is An Ovulation Predictor Kit?
Now that we know how a menstrual cycle works and how to determine the fertile window and ovulation, we can better understand how to use an ovulation predictor kit. But first, what is it?
An ovulation predictor kit, in this case, the ClearBlue Advanced Digital is a tool that helps track your ovulation and track your fertility through a daily urine sample, in order to help you conceive.
In all honesty, using an ovulation predictor kit saved me so much time, and made the whole process more accurate. It was a huge contributor to getting a positive pregnancy test result. The reason for this being that it essentially does all the tracking for you.
What Comes In The Box:
1 Test Reader With BlueTooth Capabilities
20 Test Strips (2 Month Supply)
Unique One Time Activation Code For SmartPhone App Connection
How ClearBlue Advanced Digital Works
The ClearBlue Advanced Digital is so easy to use! Upon unboxing, you will find instructions on how to download and set up the mobile app. On the instructions, you will also find a unique activation code, that you will enter in when prompted on your phone.
Once your test reader is connected, the rest is really easy. All it takes is some urine and some patience. It is recommended to use your first-morning urine as the sample, seeing as the hormone trace the reader is looking for is most concentrated at that time. It is also important to try to take the test at the same time every day.
Start by removing the wrapping, and the cap of the test strip, insert the strip into the test reader and wait for the testing symbol to stop flashing, this means you're ready to test.
Next, pee on the tip of the inserted test strip. Place the cap back on, lay on a flat surface and wait for the reader to deliver the results. It may take several minutes, but once the result is ready you will see one of three things:
Blank Circle – Low Fertility
A Blinking Smiley Face – High Fertility
A Solid Smiley Face – Peak Fertility
The test reader will then send any and all data and results to your connected smartphone app which will help with mapping out your cycle and more accurately predicting high fertility and peak fertility test days.
If you get the result of a blinking smiley face, this is an indicator of the best days to have sex to increase your chance of becoming pregnant.
If you get the result of a solid smiley face, this means you will ovulate within the next 36-48 hours and the result will stay shown on your test reader for those two days. These two days are the most critical window for having sex because you are at your peak fertility.
Why Is ClearBlue Advanced Digital The Best?
ClearBlue Advanced Digital is the number one recommended ovulation predictor kit by OB/GYN's, and after personally experiencing success with it, and my sister as well, I can see why.
The reason this predictor kit is the best is due to the fact that it searches for two fertility hormones and is able to detect, not only your two peak fertility days but also two high fertility days, drastically increasing your odds of getting pregnant.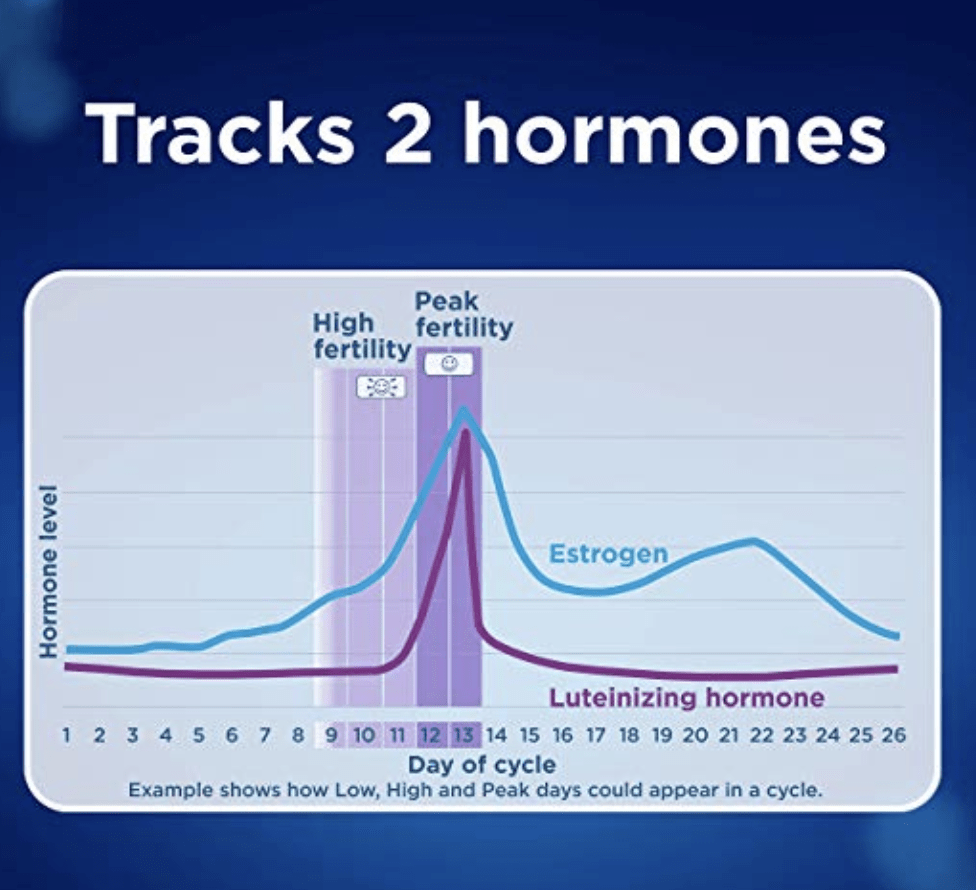 Before trying ClearBlue, I had looked into other brands and found that the technology just wasn't anything in comparison. Most other brands only offered strips that would show results using lines. The reviews claim that they weren't very effective, and they didn't track your ovulation the way ClearBlue Advanced Digital does.
This test kit is the best because it connects to an app on your smartphone via BlueTooth, and keeps a running track of your cycle, your fertility, and also notifies you of when you should test.
The app is so easy to use and has great options which I love such as a side by side comparison of your cycle each month. It allows you to keep track of your menstrual period, as well as the days you have sex.
My favorite feature of this app is that it maps out your potential fertile window based on your cycle history and then sends a notification to your smartphone of when you should test.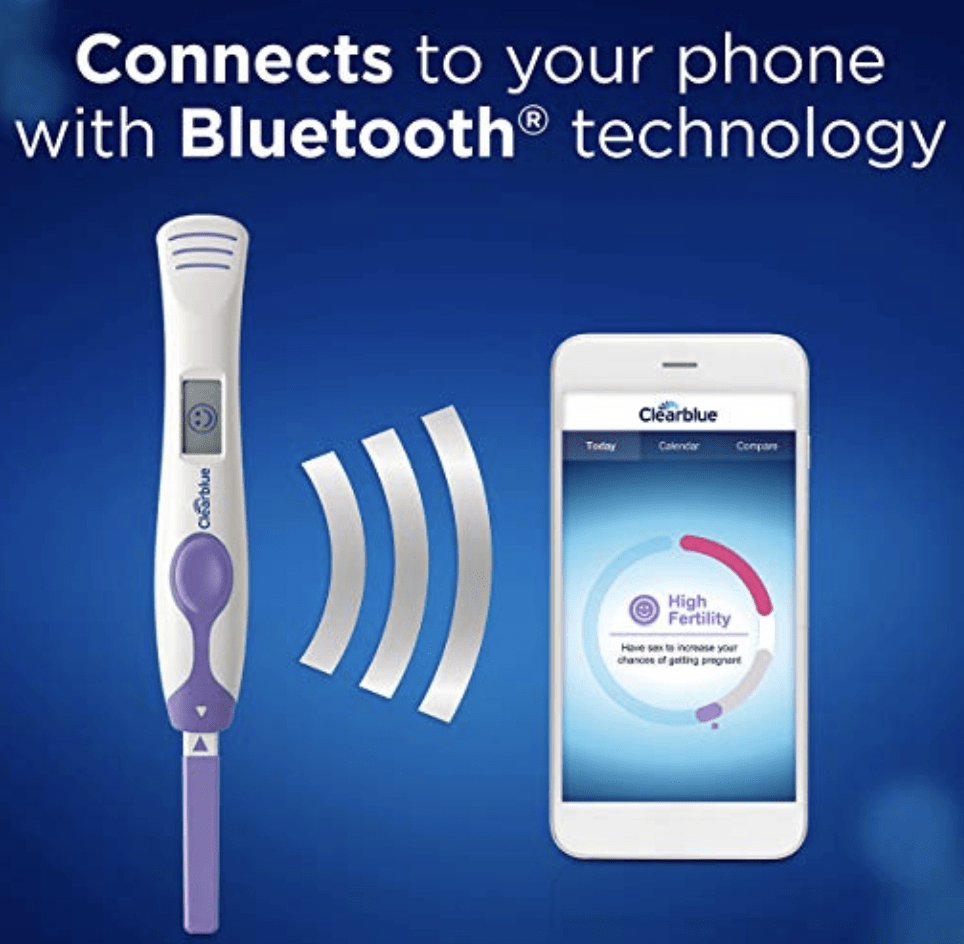 Before trying ClearBlue Digital, my husband and I had actively been trying to conceive for months without success, one month (one cycle) after using ClearBlue, I got a positive pregnancy test. My sister and her husband had actively tried to get pregnant for a year before using ClearBlue Advanced Digital. One month (one cycle) after using this ovulation predictor kit, she became pregnant.
I'm telling you ladies, this thing works!
Happy Testing!
There is no question as to why this ovulation predictor kit is the best on the market, and the number one recommended brand by OB/GYNs.
This test worked after one cycle for both me and my sister! If you haven't had much luck while trying to conceive, this predictor kit could be the solution to your problems.
Click here to get your kit now!
Please keep in mind there are certain factors that play into infertility, and this test will not work for those who struggle with infertility.
Did you find this review helpful? If you have any questions or comments, please leave them below!
XOXO