Printable Hospital Bag Checklist- Complete Print Out for Mom, Dad, & Baby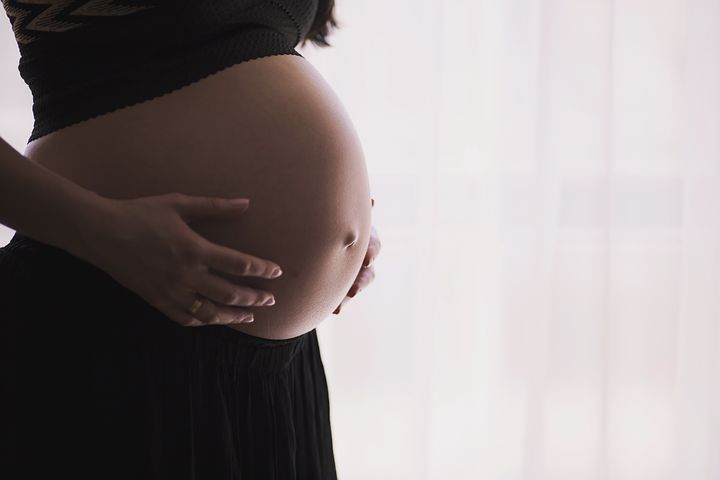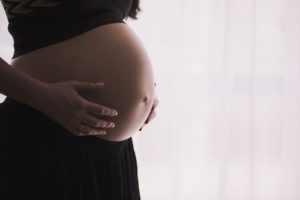 About the time I was 34 weeks pregnant, I started getting anxious about packing a bag for our hospital stay. I tried searching for items that veteran mommas had packed for their stays. What I found was a lot of long, overwhelming lists, that contained a lot of fluff items and what seemed to be over packing.
To save you from sifting through these needlessly long lists, I have compiled a condensed packing list that includes everything you will need without over packing. This printable hospital bag checklist is complete with the necessary items for the whole family and is the exact list I used to pack for my own delivery.
You can download the printable version of this checklist here.
I will break down what I packed and explain why some of these items were absolute must-have items during my hospital stay.
What to Pack For Mom
Comfort- In terms of making yourself comfortable, you are going to want to bring items that remind you of home. Here are a few things I would recommend bringing:
Blankets
Pillows
Slip-On Shoes
Your Own Bath Towel
Rubber Spiral Hair Ties
Head Bands
After Care- Your hospital will provide you with certain items, but ladies, I am telling you, please heed my advice on this. These two items changed the recovery game! I will never go into labor and delivery without these two items on hand:
Dermoplast Pain Relieving Spray
Depends Adult Diapers
Clothing- When I was deciding on what to pack for clothes, I was not aware of how little I would actually need to bring, so I have revised and condensed my original list from my hospital stay, because I found I had packed too much. On this list is exactly what you will need. I found that I was mostly in lounge clothes or a hospital gown throughout my entire stay.
Next time, I will only bring the clothes I have put on this list and save myself some room. Here is what I would recommend packing for clothing:
Button Up or Baggy T-Shirts
Loose Fitting Pajama bottoms or Sweats
Going Home Outfit
Nursing Bras
Nipple Cream*
Nursing Pads*
*Your hospital will provide you with some but I packed the brand I preferred
Hygiene & Vanity- Now, onto my favorite part, hygiene & vanity items. While you're in labor, the last thing on your mind will be how you look. But, thanks to Instagram, pictures don't stay private very long anymore. Needless to say, I was happy to look somewhat presentable when the cameras made their debut; and its all thanks to these life saving items I packed, for a get-ready-quick routine.
Dry Shampoo
Chapstick
Lotion
Shower Cap
Make Up Removal Wipes
Small Make Up bag (only the necessities)
Toothbrush/Toothpaste
Travel Size Body Wash or Soap
Miscellaneous- These are a couple of things that we use every day, it becomes mundane and makes it easy to forget them, however these are items you absolutely do not want to forget.
What to Pack For Dad
Comfort- I know you just laughed, because I did. Packing to make sure your husband is comfortable, when you're about to push something the size of a watermelon out of where? I know it seems ironic, but making sure your husband is comfortable during your stay is important as well.
These are some items my husband brought with him:
Queen Size Fitted Sheet (For Pull-Out Bed or Couch)*
Blankets
Pillows
*The fitted sheet is an absolute must for us, because in our case, being a germaphobe runs in both sides of the family, and who knows what has spilled or leaked on that make-shift bed.
The Basics- During your stay, your husband is will need the items he would normally pack an overnight trip. This includes:
Outfits
Pajamas/Sleepwear
Any Necessary Toiletries (toothbrush, toothpaste, contact solution, etc.)
Entertainment- Depending on your labor, you could be there a while. To take your mind off the nerves and contractions have your husband pack things to help distract you. These are the items we brought with us:
Headphones
Laptop
Movies
Phone Charger
Favorite Snacks*
*These will mostly be for your husband, the hospital typically prohibits you from eating until after delivery.
What to Pack For Baby
When it comes to packing for your baby, your hospital will supply a lot of the items necessary to care for your newborn. These are the items I brought and I will provide a link here as to why these are my must-have items for your newborn's arrival.
Onesies (2 Newborn/2 Size 0-3)
Sleepers/Pajama Suits (2 Newborn/2 Size 0-3)
Going Home/Picture Outfit
Swaddles (1-2)
Burp Cloths (2-3)
Pacifiers (1-2)
Socks (4-6 pairs)
*A great piece of advice that was given to me, was to have your car seat installed around the time you are 35 weeks pregnant. Click here to learn which car seat is the safest on the market. Once installed, take it to your local fire station and the firemen will check to make sure your seat is installed properly and safe, at no charge. That way, if your labor catches you by surprise, like mine did, you will have peace of mind knowing your little one will have a safe first trip home.
Condense, Condense, Condense!
Let's be honest, when it's time, and you're rushing off to the hospital, you do not want to be looking like a pack mule with fifty different bags, or lugging around a suitcase that weighs a thousand pounds. Ain't nobody got time for that!
In order to make our load more compact and lightweight, my husband and I packed all of our items together in a medium-sized duffle bag, and just packed the baby's items in a diaper bag to save the hassle of lugging around a big suitcase.
As always I love hearing from other mommas, so please leave any suggestions, of items you packed that you loved having during your hospital stay!
You can download the printable version of this checklist here.