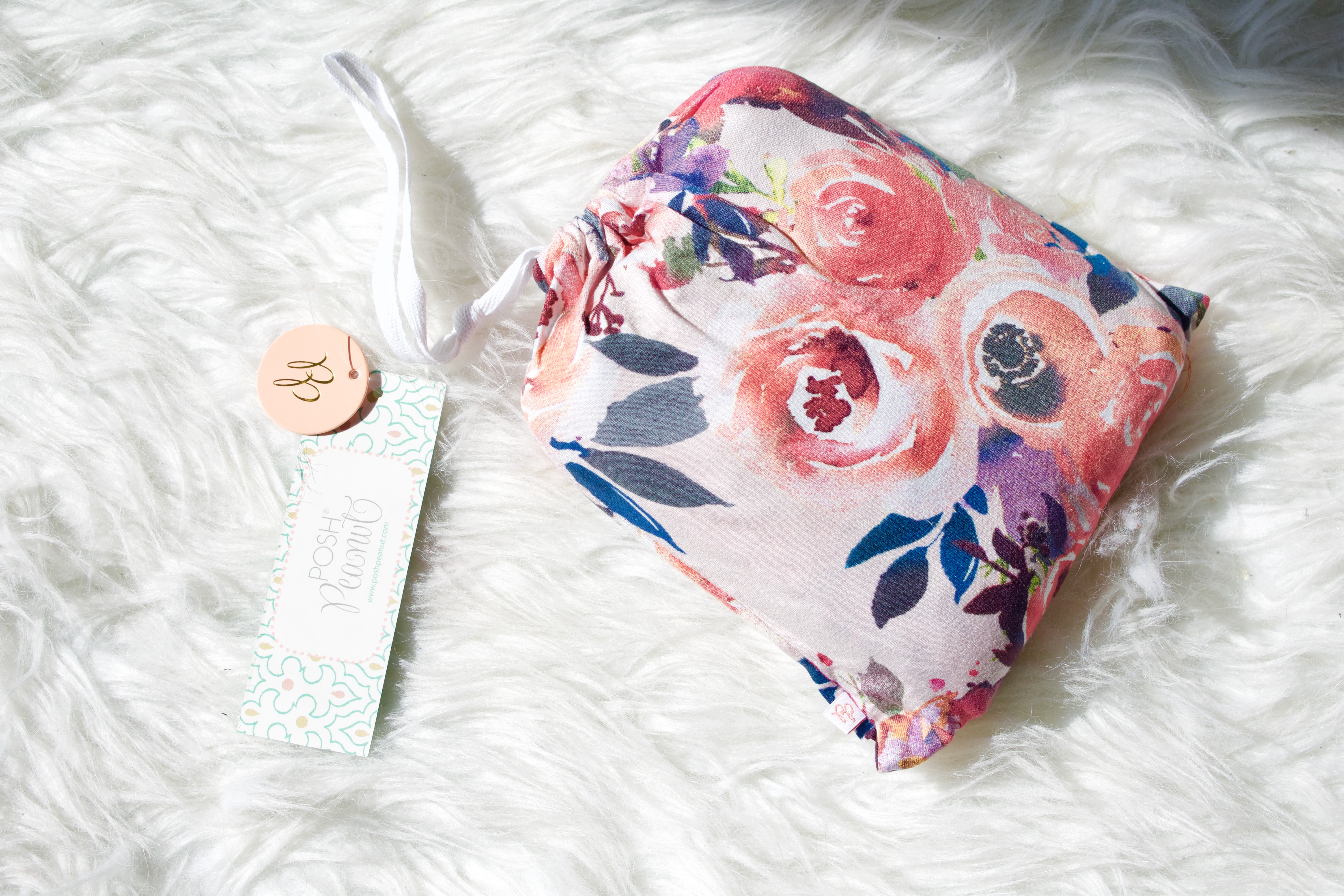 Posh Peanut Crib Sheets – A Real Review From A Real Mom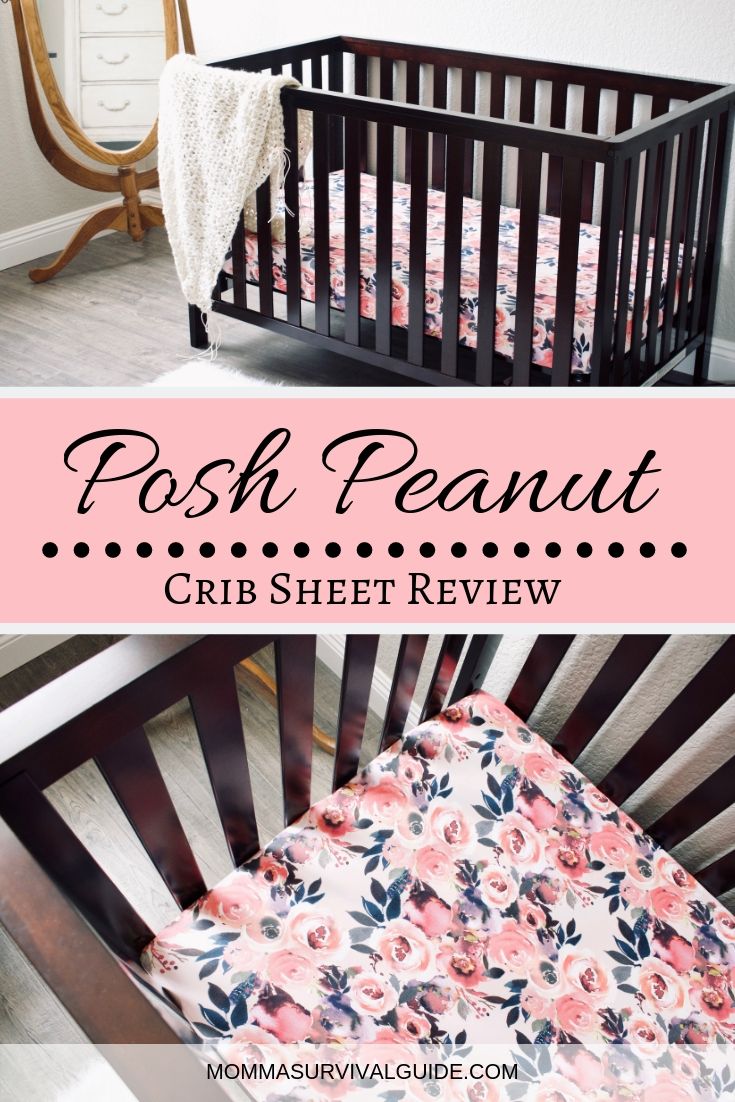 When Darin and I first found out we were pregnant, we were sure we were having a boy. My deepest instincts told me "it's a boy," "you're going to be a 'boy mom'." I had boy clothes in my Amazon cart, I was looking at all the shades of blues and grays for the nursery. I was day-dreaming of the days filled with Tonka Trucks and race cars.
This is a sponsored blog post. However, all opinions stated are honest and genuine. I do not promote any product that I do not believe in. You can read more by clicking here for my affiliate disclosure. 
So, you can imagine the shock that went through the room as the doctor rolled the ultrasound over my belly and chirped "you're having a little girly." I will never forget that sentence because it forever changed our lives.
Upon the realization that we were in fact, not having a boy, it took my mind a minute to shift. My hypothetical world of daydreams had completely shifted course. Instead of Tonka Trucks and race cars, now my mind had to wrap around the idea of fairies and unicorns.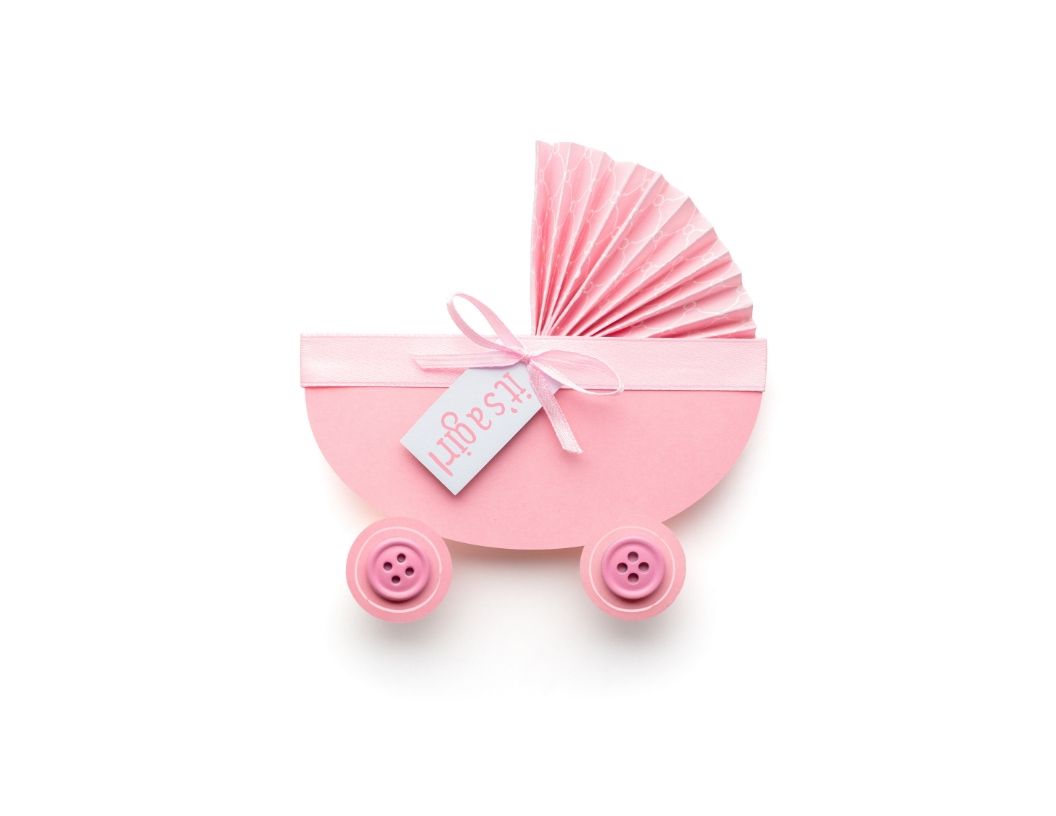 Being a girly-girl myself, it didn't take long before I started to think pink! My thoughts immediately shifted towards the nursery and all of the pretty pink things we could put in there. My mind raced over the curtains, the rugs, the crib, and of course, the bedding.
We all know that when you're designing or decorating any bedroom, the focal point is typically the bedding, and the rest is simply an accent. So I knew I had to find the perfect bedding to complete the vintage-chic look I was going for.
Which brings me to the Posh Peanut crib sheets. These sheets not only fit the vintage-chic look I had envisioned, but they also fit every one of my needs. They are so feminine, elegant, and well…posh!
The Design Options
Posh Peanut offers a variety of crib sheet options including gender neutral, boy-specific, and of course girl-specific patterns. When it comes to the nursery, some parents want to keep things gender neutral, and others want it to scream out in gender dominance. I was the latter.
Upon finding out that my baby was going to be a girl, I went a little crazy in the frilly pink department. When I saw the vintage floral patterns and nude color schemes that Posh Peanut had to offer, I knew I had to have them!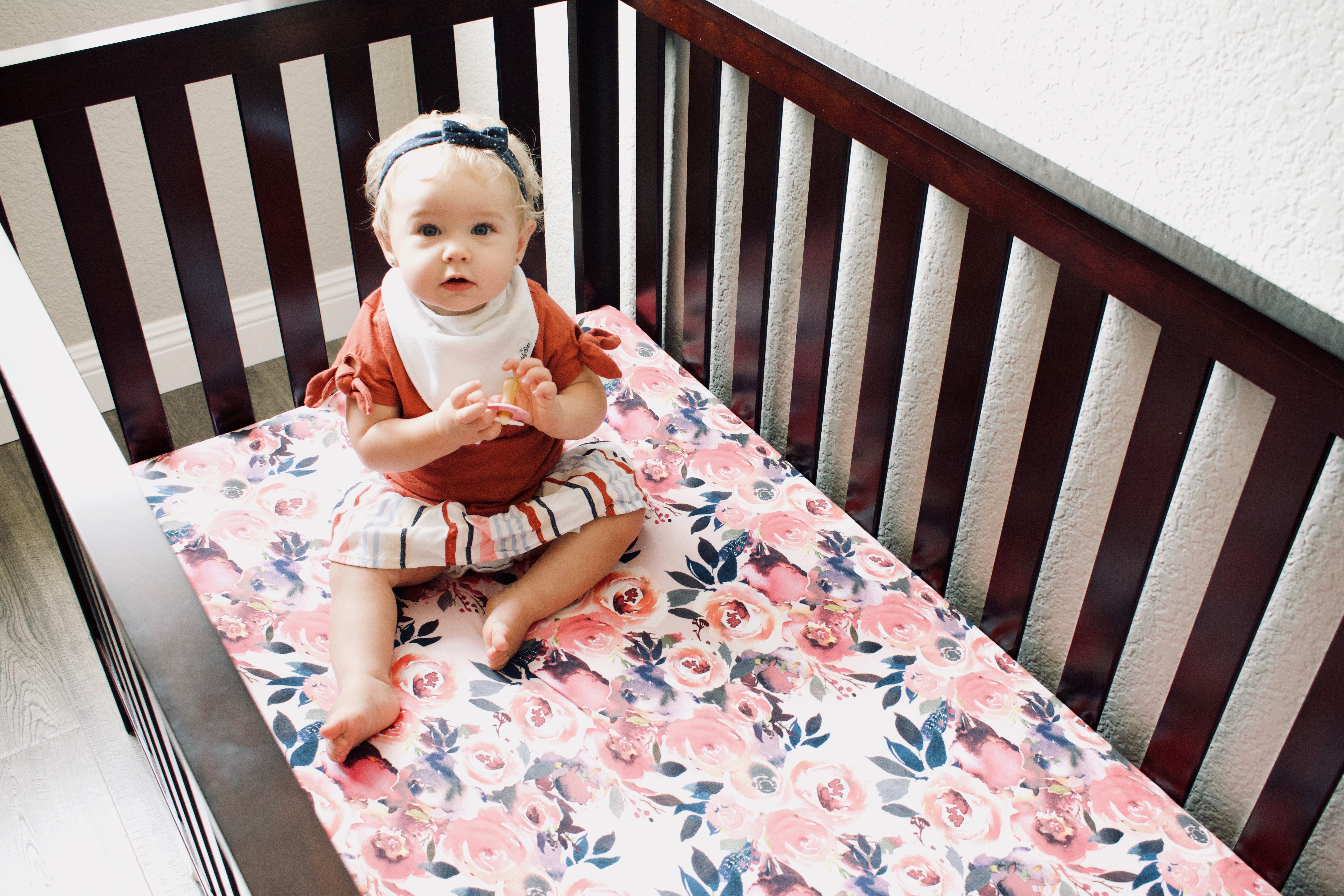 In terms of girl specific patterns, their most popular crib sheet is definitely the Black Rose. In fact, it's so popular, that you have to grab them while you can because they can barely keep them in stock! This was the case when I went to order mine, however, I found an amazing alternative called Dusk Rose, which is very similar and fits Hayvn's nursery theme perfectly.
Posh Peanut specializes in decadent, elegant, almost vintage-like patterns, so you can't go wrong with any sheet you choose.
And while we are on the topic of options, not only do they sell the most luxurious crib sheets, but their elegance carries out through many different items such as rompers, robes, swaddles, changing table covers, and more!
The Packaging
So I've talked a lot about elegance in regards to Posh Peanut. And their packaging is no exception.
There is something to be said about the way a company represents themselves, and Posh Peanut has really lived up to their name. You can tell they really care because every minuscule detail is elevated.
Upon receiving my package in the mail, I was enamored by the lavish packaging! As I pulled away the Amazon envelope, a small, floral-covered drawstring bag was revealed that contained the crib sheets.
I mean come on, a lavish set of bamboo bed sheets, bundled up in a drawstring handbag, made of the same material? It doesn't get more 'posh' than that!
The Sheets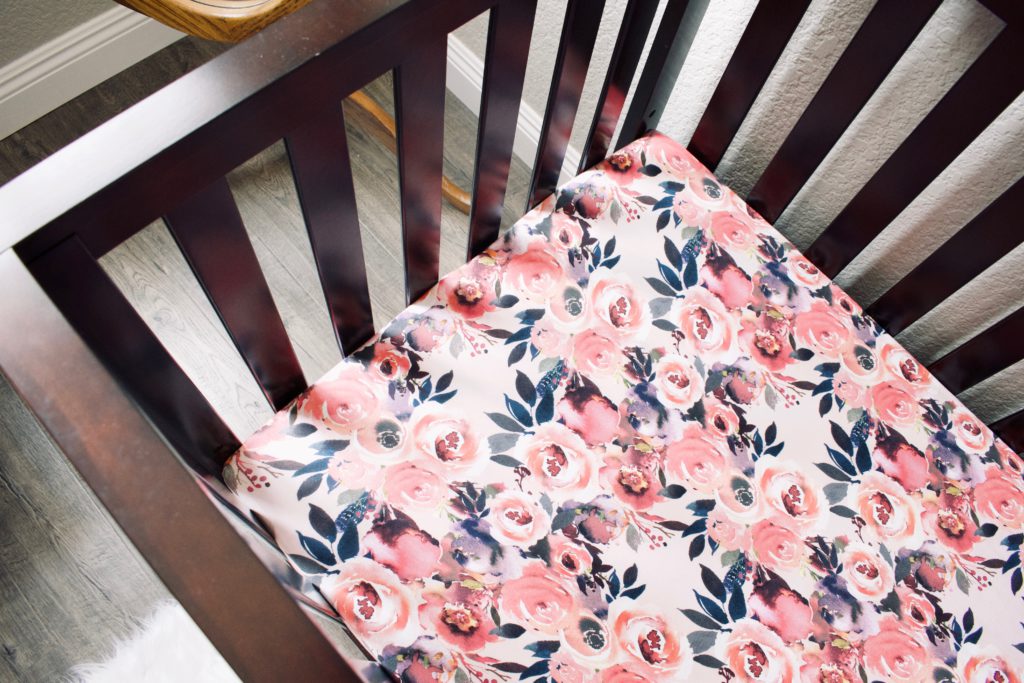 Posh Peanut crib sheets are made of a material called bamboo viscose.
Knowing that bamboo sheets are typically soft, I had high expectations for how these sheets would feel. Upon unveiling the sheets, and placing them against my cheek, my expectations were instantly exceeded.
Mommas, these are literally the softest sheets I have ever felt – believe me, I've already asked if they make them in a King size to fit my bed.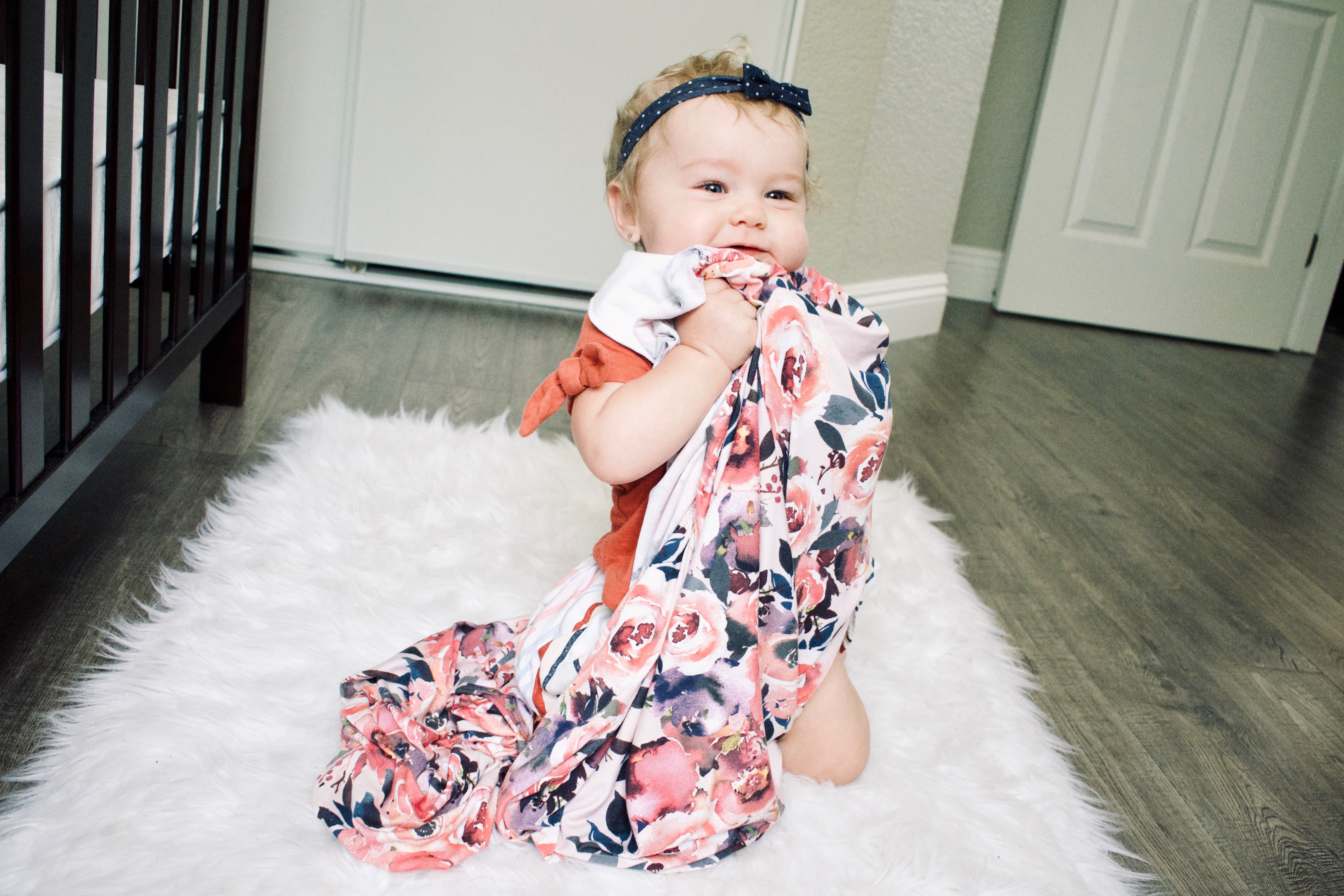 I could not believe how seriously soft these sheets were! You truly have to feel them for yourself to know, but I'll do my best to encapsulate their dreamy texture. They have a feathery, silky touch to them, almost like butter in your hand.
Once I removed all of the packaging, I handed them to my daughter to really put them to the test, and she instantly buried her face in them, and wouldn't let go, when I tried to take them back. It's safe to say they had passed that test with flying colors!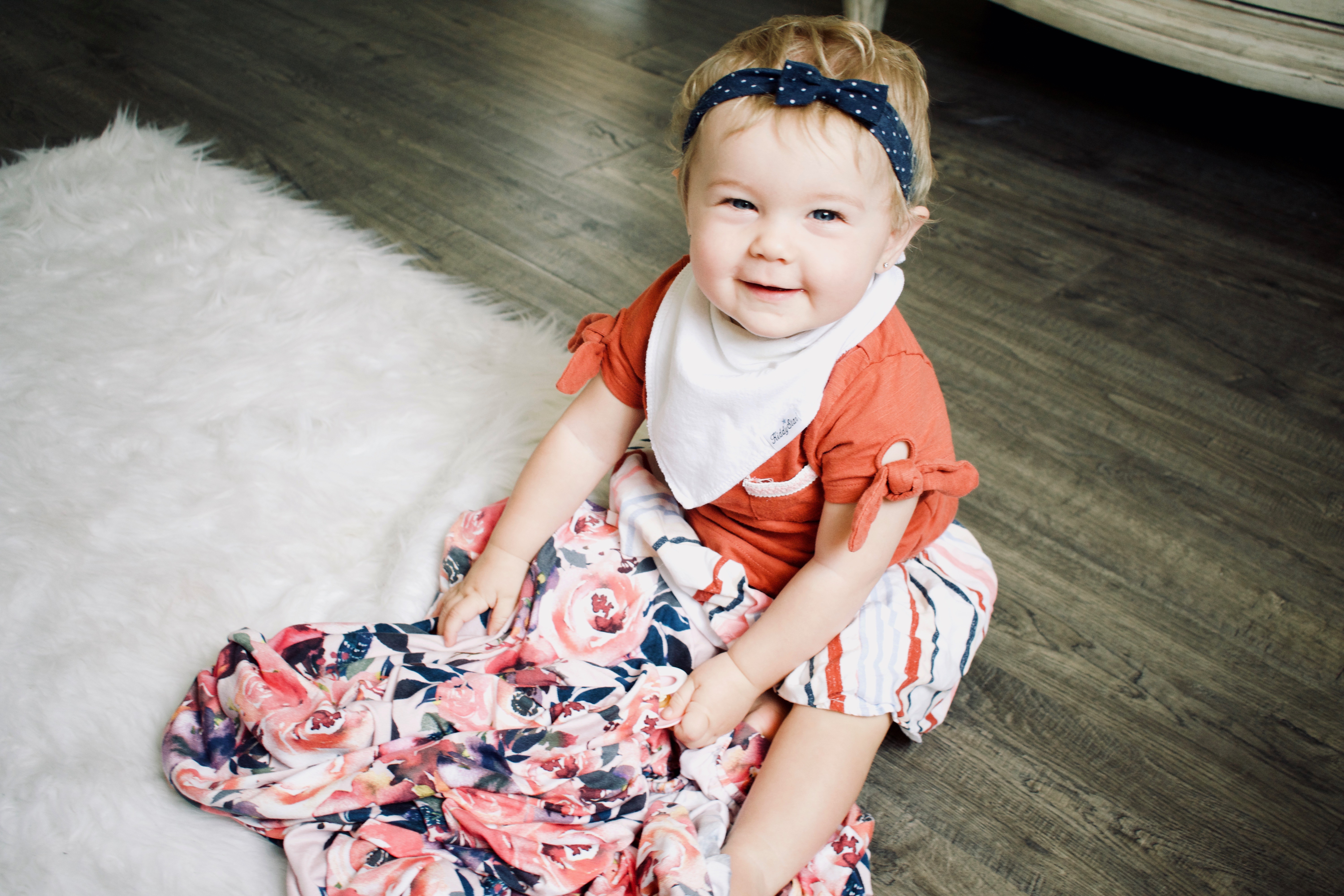 Wash & Care
Seeing that they were so soft and silky, with extremely vibrant coloring, you can understand why I was hesitant at first, to wash them. I was worried about the color bleeding, and washing out that silky smooth softness. However, once again my expectations were completely obliterated.
When I pulled these sheets out of the dryer, they looked and felt better than ever. They held up perfectly through a normal cold wash and dry cycle, and no I didn't even tumble dry! I was so relieved and pleasantly surprised when the dreamy butter-like texture remained perfectly intact.
They Stay Put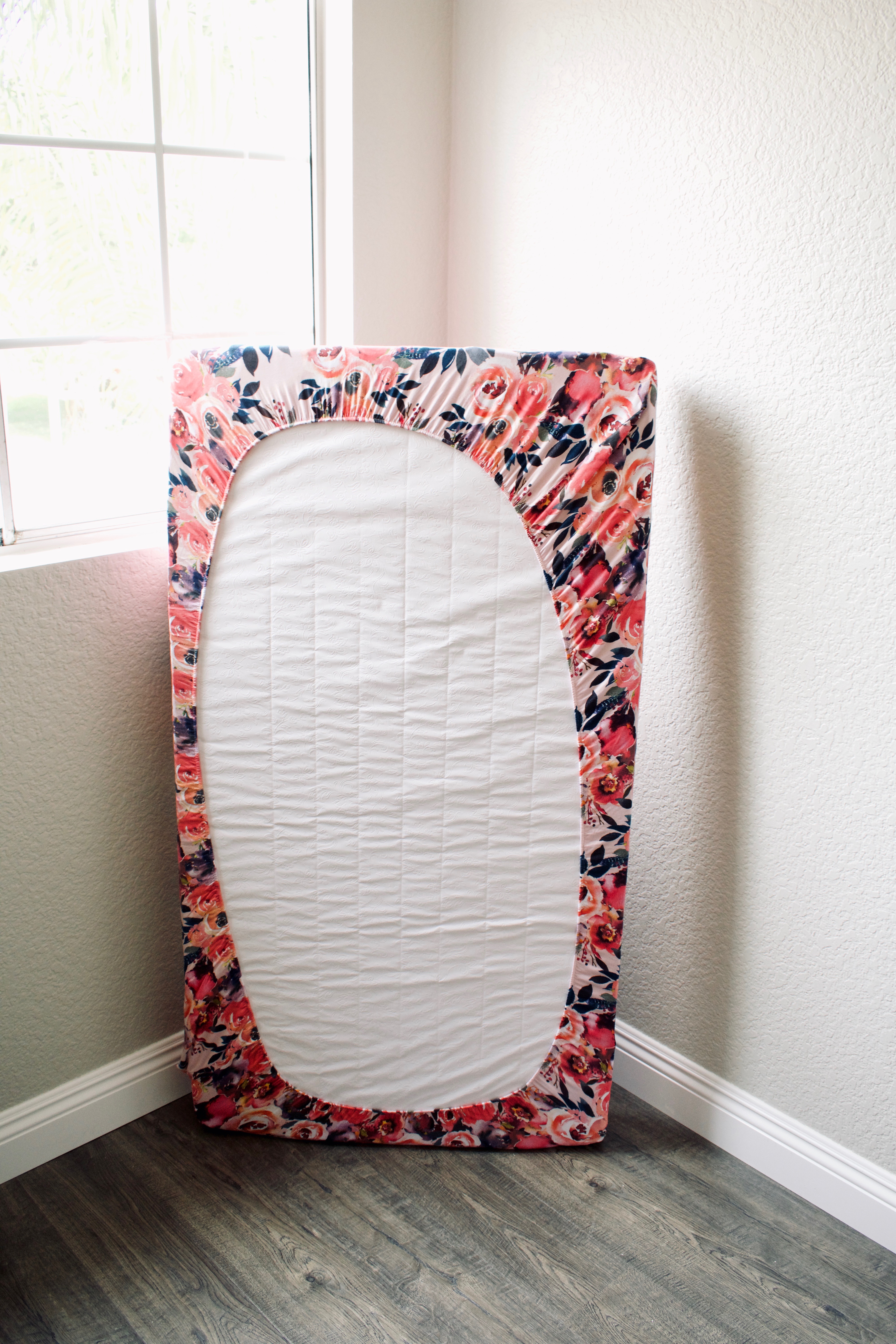 Another attribute worth noting here is the elasticity in these sheets. As a new mom, I can tell you the fear of SIDS is real, and I worried about finding sheets that would grip the mattress, and avoid coming loose or undone and somehow smothering my baby. Seriously, I had nightmares about this.
Well, if this sounds like you, let me ease your mind right now, that with these sheets, there's no chance of them coming loose. The way they stretch, fit, and grip the mattress, you can sleep easy knowing that no matter how much your baby tosses, turns, pulls, or pinches, those sheets aren't going anywhere.
The Customer Service
Along with the finesse of the packaging, and the stunning designs, I was also impressed with Posh Peanut's customer service.
Like I said I was nervous about washing these sheets for fear of compromising the softness or coloring of the material. So I hopped on Amazon, and asked if there were any special washing instructions to better care for my new crib sheets.

Within 5 minutes, Posh Peanut had answered my question – which by the way, there are no special washing instructions, however, they recommend low tumble drying which I did not do, oops!
This may not be a big deal for some people, but for me, high-quality service proves to me that a company cares. The fact that they were able to efficiently answer my question and take the time to address any concerns I might have, speaks volumes to the integrity of the company. Now that's a company I can support.
The Reviews
So it's easy to see why I love these crib sheets, but don't just take my word for it. Look at what other mommas are saying about them on Amazon!

I will also add that they have an overall rating of 5 stars and the Black Rose crib sheets I mentioned earlier are labeled Amazon's Choice for crib sheets.

These are only a couple of the many 5 star reviews that mommas have given these amazing crib sheets! After receiving my own, I can attest to everything that is said on these Amazon reviews. These sheets are truly ultra soft and great quality with the cutest prints!
Dreamy Sheets To Ensure Sweet Dreams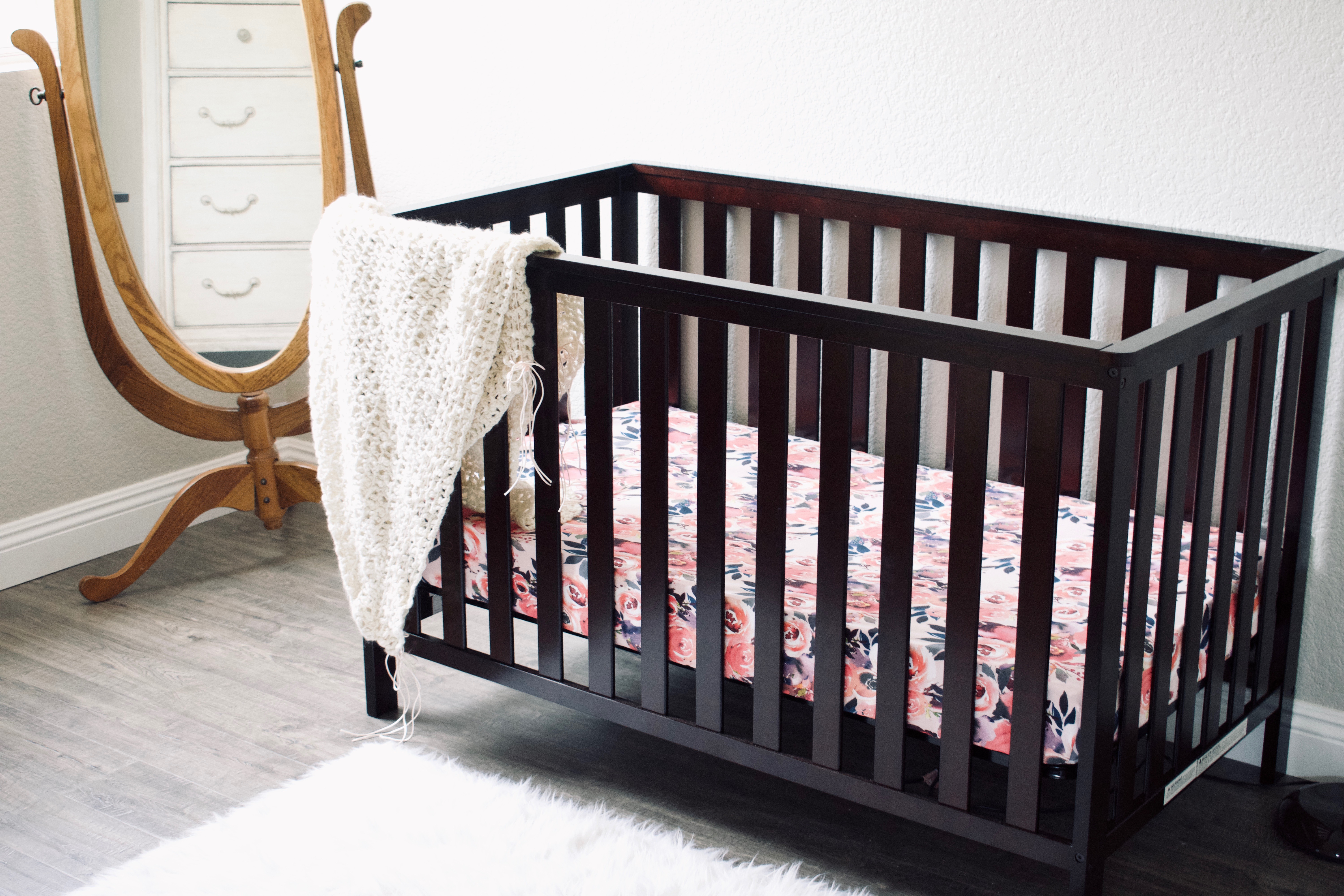 Mommas, like I said these sheets are the softest sheets I have ever felt, and the design options are so elegant. I am so pleased with how Hayvn's nursery turned out, and I know the look just wouldn't have been complete without these Posh Peanut crib sheets.
But we all know that looks are only surface level, what really matters is the quality, which Posh Peanut excels in as well. The Amazon reviews speak for themselves, but I just had to share my personal experience with these ultra soft crib sheets. I can't stay silent when I find something I love.
I would recommend these sheets to every momma I know. The quality combined with the vintage chic appearance just can't be beat. My daughter loves her bed and I attribute this to her bedding.
Thanks for reading! Did you find this review helpful? Let me know if you have any questions regarding these crib sheets in the comments below!
XOXO