Do you ever find yourself becoming a little jealous of your stay-at-home momma friends? Do you wish you could find a way to be home with your little ones, but it's just not in the financial cards? Mommas I'm about to solve all those problems.
If you're reading this, it's safe to assume you want to know how you can become a stay at home mom. If this is true, then it also leads me to assume that you are sick and tired of leaving your babies at daycare to go to your day job, just to make enough money to pay for that daycare.
Sound about right? Well, let me just say, there is a way you can be home with your babies AND make money! The answer is to own an online business.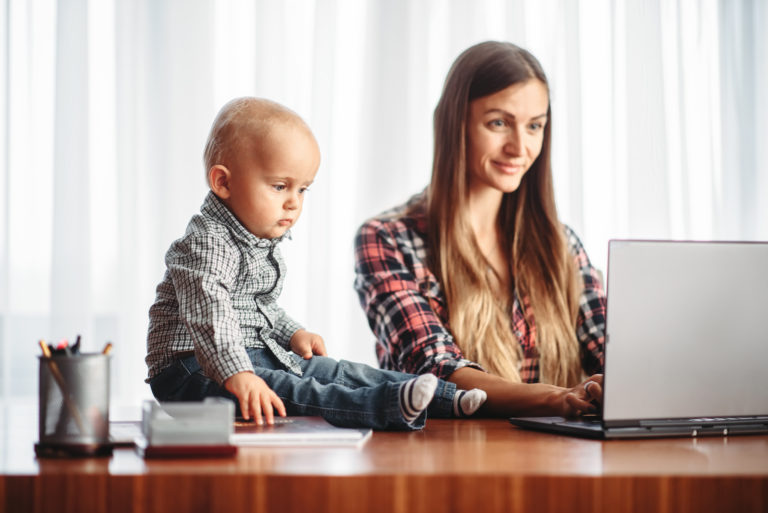 Now, this can mean anything from e-commerce, to a blog, or even dropshipping. Whatever it is, doing something online is the best way to set yourself free and work from home!
I'll admit, at first I was skeptical, I've seen all the headlines and pins that bombard my Pinterest feed claiming to make $10k your first month of owning an online business. I'm gonna be real with you. I can't and won't promise you $10k in your first month, but I can promise you a successful business, all it takes is patience, hard work, and dedication.
Don't let that scare you momma's, anything good takes time and effort, however, as opposed to a normal day job, the reward of an online business is so much greater.
The benefit to starting up an online business is that you can put in as much or as little time and effort as you please, you make your own hours, you can spend all day with your babies, and you can enjoy what you do!
My website has now become my favorite pastime, and I've developed a passion I never knew I had. Keep reading to find out how you can make money and become a stay at home mom!
This post may contain affiliate links, which means I may receive a small commission through purchases made on my site. This is at no extra cost to you, it simply keeps my site up & running. Click here to read more about this is my affiliate disclosure.
Don't Go It Alone
The best way to become a stay at home mom and actually make money is to own an online business. But what is the best way to start an online business? My advice, don't go it alone. As with any great skill or profession, the utilization of an educational program can be a massive help. So first things first, find an online program or course that will fit your needs.
The program I chose to go through was Wealthy Affiliate. After doing an extensive amount of research, I found that Wealthy Affiliate had the most tools and resources, and best of all, they have the option for a free membership!
Like I said, I did extensive research and did not make this decision lightly, this is my business and source of income for crying out loud! As I sifted through other options, I found that Wealthy Affiliate ultimately had the most to offer, and I loved everything they were able to offer me, even in the free membership.
In terms of memberships, they have a couple of options, as I mentioned before they offer a free membership, as well as a premium membership which for a low cost, can be paid monthly, semi-annually, or annually.
Upon signing up, you will get access to everything listed below depending on the membership you choose:

Why Wealthy Affiliate?
Wealthy Affiliate was the best option for me because of everything it offered, specifically the community, the live chat assistance, and the in-depth courses which break down everything you need to know about building and setting up a successful website.
For starters, with Wealthy Affiliate, you don't have to know a thing about owning an online business. That's right, you can be a complete novice, as long as you have access to a computer screen and a keypad, you are ready to go!
The courses that are offered are so easy and simple, my grandpa could do it. Wealthy Affiliate uses every type of media including videos, graphs, and text, to outline step-by-step everything you could possibly need to know about starting a successful online business.
Along with these core trainings, there is a live chat assistance tool where you can ask any question and a technical professional will assist you with any problem you run into.
The owners of Wealthy Affiliate are only a live chat away, which I love. The sense of community and the entire feel of the program is so personal. I have private messages between me and Kyle, one of the Wealthy Affiliate owners, who took the time to review and give feedback on my site.
Where else are you going to find that kind of personal interaction and coaching without paying thousands of dollars?
The live chat feature is my favorite because I am no computer programmer, so any time I have run into something I don't fully understand, I simply write out my question and post it to a chat where it is answered immediately.
Of all the questions I have asked throughout my membership in Wealthy Affiliate, 100% have been answered and solved – and I ask a lot of questions.
Hobby or Business?
The next step is determining how seriously you want to take your business. Is this going to be a hobby or a full-on monetized business that will provide you the income you need to become a stay at home mom?
If you are looking for a good side hustle that can become a source of income for your family, I would definitely recommend the premium membership. However, if this is more of a hobby and something you would like to do for fun, you can't go wrong with the free membership.
When I set out on this journey of creating an online business, I was looking for something to do, so I joined the free membership and realized I was more passionate about this business than I thought. I soon realized I wanted to make it big in the online world. I wanted to own an online business that I could monetize and bring in some moola.
Once I figured out the direction I wanted to take, I dove all in. Like any business, I now saw my website as an investment and took the plunge. Yes, mommas, I went premium, and my oh my was it worth it!
When I started taking myself and my business seriously, I saw incredible results and it's all thanks to the Wealthy Affiliate platform.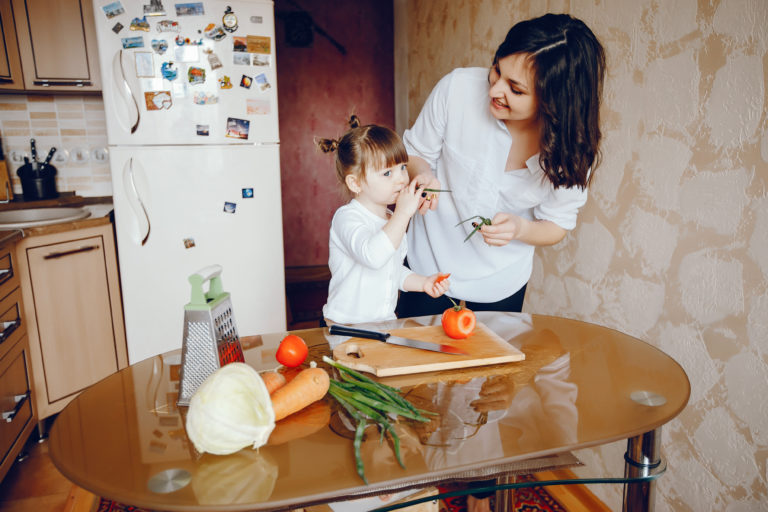 In just a month, I went from 0 unique visitors to my site to 1600 unique visitors. Yes, you read that right, 1600! This may not seem like much, but to put it in perspective, most online business owners that go at it alone, don't see those numbers until well after the 6-month mark, if they even make it that far.
If you want real results and real success, Wealthy Affiliate will help you achieve that, and that's a guarantee I am willing to stand behind.
My Online Business Journey
When I first set out to start an online business, I was a new mom, who wanted to be home with my baby but had no clue how I could do that. With the help of Wealthy Affiliate, I have now taken off, and can't believe where this journey has taken me and can't wait to see where else I will go.
They have provided me with all the tools and resources necessary to open the right doors and put me in front of the right people so that I have been able to see success in my business. It is still growing and I am still learning, but with this program I know I can't fail.
All it takes is some effort, time, and patience and you will be successful. Wealthy Affiliate will not only help you get started but will help you grow and achieve the results and success you desire from your online business.
I can say with 100% certainty Wealthy Affiliate is the best way to start an online business and become a stay at home mom. With all they have to offer and with the option of learning for free, it's a no-brainer!
Do you want to stay home with your babies and watch them grow WHILE earning money? It's easy! Click here to sign up for free today!
XOXO