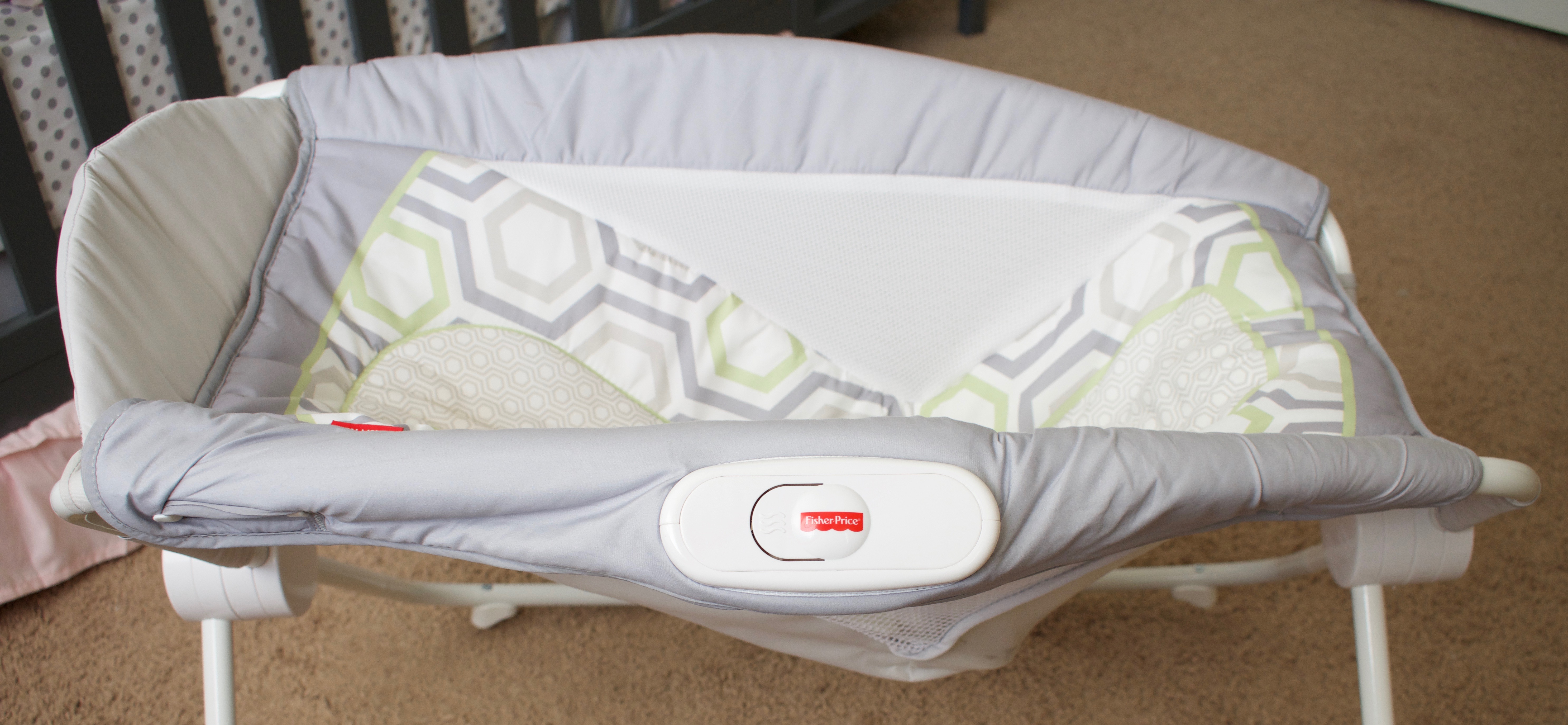 Fisher Price Rock N Play- An In-Depth Review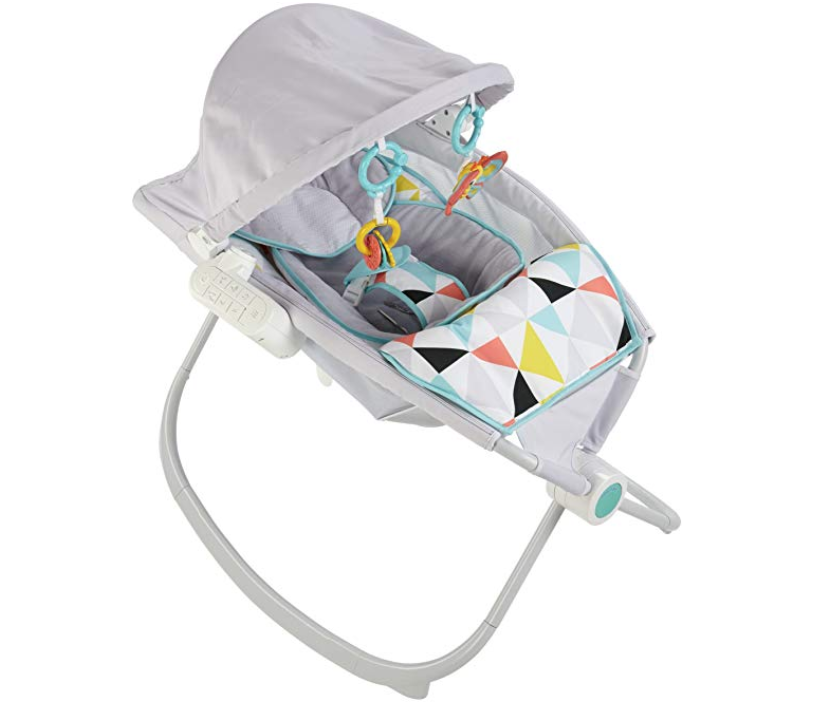 Product: Fisher Price Rock N Play
Price: $55.99 –$74.00 Retail
Where to Buy: Amazon.com
Personal Rating: 9.5 out of 10
What is A Rock N Play?
The Fisher-Price Rock N Play is an innovative sleeper with a hands-free rocking feature. This rocking sleeper has saved my life as a new mom on multiple occasions. The sleek design allows it to rock back and forth smoothly gently helping your baby drift into dreamland. It's built at a slight incline, which has soothed my baby to sleep on the nights I've desperately needed rest.
The baseline model Rock N Play comes with an assortment of different features, rather than just simply self-rocking. Other features include:
Vibration Settings
Easy-to-remove fabric cover which is machine washable
2 Cozy rocking settings
2 auto-rock presets (30 minute nap time & 6 hour night time)
12 musical tunes & soothing nature sounds
Compact fold-up feature for easy traveling
Aside from the baseline model of the Rock N Play, is an upgraded model which comes with a Smart Connect feature allowing you to control various settings from the palm of your hand, on your smartphone. Along with the SmartConnect feature, this upgraded model comes with a few more features than the base model.
Rock N Play with SmartConnect features include:
Easy-to-remove fabric cover which is machine washable
2 Cozy Rocking settings
2 Auto Rocks (30 minute nap time & 6-hour nighttime)
Compact fold-up feature for easy traveling
Additional Features of the Rock N Play with Smart Connect:
Soothing light show
Option to save settings with convenient presets
20 musical tunes and nature sounds with volume control
Removable overhead canopy with two dangling toys
Is It Safe For Sleeping?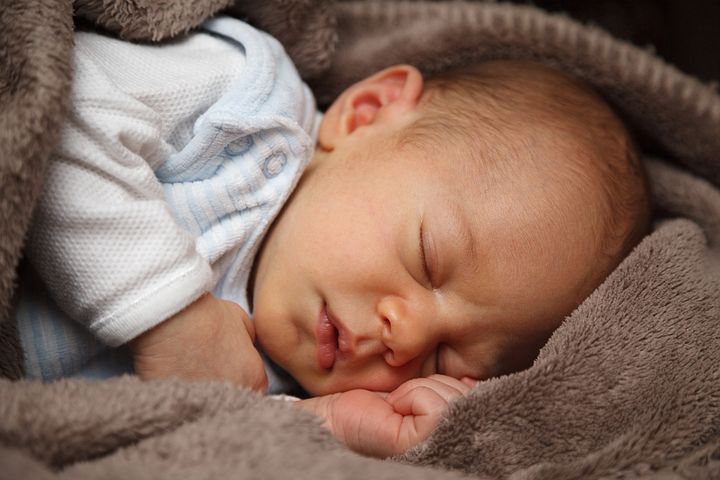 The short answer, in my opinion, is yes. There is a lot of controversy with this, so I will share my personal experience, and advise you to use your own judgment in making this decision.
Before having my daughter, I had driven myself crazy with the fear of SIDS (Sudden Infant Death Syndrome). I had spent most of my pregnancy doing countless google searches on ways to prevent it. After conducting my research, everything had suggested, that one way to prevent SIDS, is to keep your baby flat on their back when they sleep. So, my mind was made up, I was not having my baby sleep in anything other than a traditional bassinet, flat on her back.
During this time, my aunt had reached out to me to ask if she could get us a gift for the baby. My due date was drawing near, and I told her I had everything we needed except for a bassinet. So, I said, "if you would like to help, that is the last thing we need."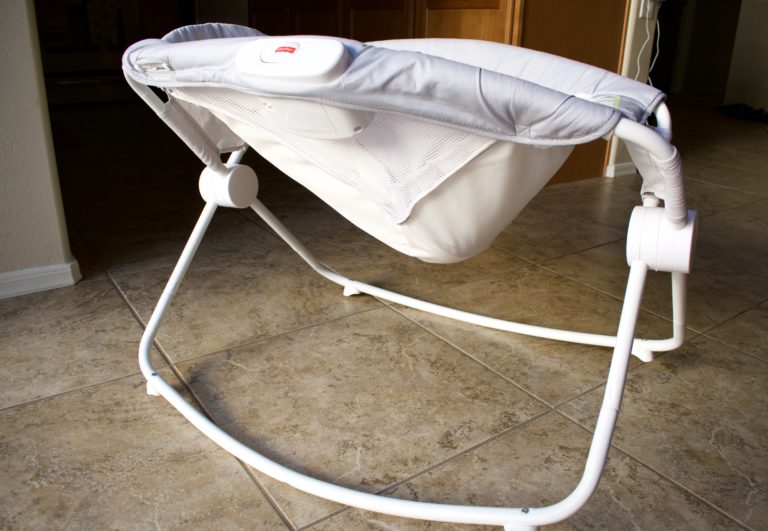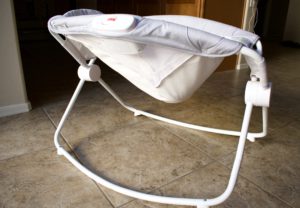 She then shared a story with me about her youngest daughter and told me the only way she could ever get her daughter to sleep was by using a Rock N Play. Upon hearing that that it was built at an incline, I protested and told her I only wanted my daughter sleeping flat on her back.
After hearing my protests, she insisted on sending me one anyway and told me I could always return it if it didn't work. She shipped it to my house and it arrived the day before I went into labor. Looking back, I am so glad my aunt insisted on sending me that lifesaving sleeper.
About after a week of having my daughter, we discovered that she was colicky and had reflux. No one can prepare you for the dread and anxiety that comes with that. The idea of getting any sleep is basically nonexistent, your ears become permanently damaged from the high pitch screaming, and if you're anything like me, you begin to lose touch with reality from the insane amount of sleep deprivation.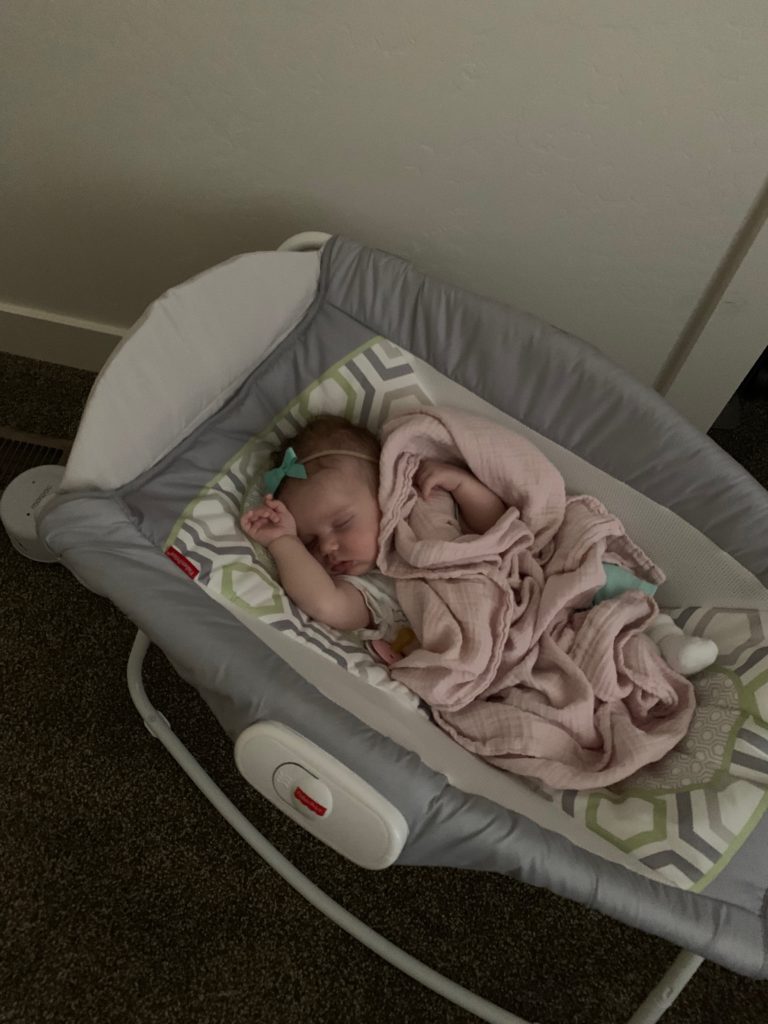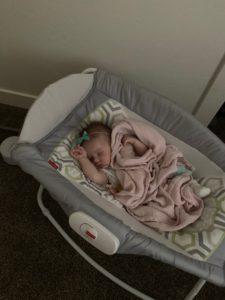 In our desperate attempts to soothe our baby, we placed her in the Rock N Play beside our bed, and after about 10 minutes of rocking, she had not only stopped screaming but was drifting off to sleep! In our eyes, this was a miracle because, before laying her in this sleeper, nothing would soothe her hysteric cries.
So, for us, the Rock N Play became the only thing my daughter would sleep in for the next 3 months. Turns out the incline that I was so firmly against, was actually the saving grace we needed. I soon realized, that my daughter was in fact laying flat on her back, but the Rock N Play was set at just enough of an angle to prop her up, and keep her reflux from sitting in her esophagus. This is what allowed her to sleep peacefully out without any disturbances.
My daughter is now 7 months old and just recently caught a terrible virus that was going around, which then lead to an ear infection. Anytime we would place her in her crib on her back, she would let out blood-curdling screams, and we knew there was no hope of ever falling asleep. Reaching that feeling of despair, we pulled out the Rock N Play, and lo and behold, she slept through the night without a peep.
So basically, allowing your child to sleep in a Rock N Play is completely up to you. For my daughter, sometimes it was the only hope we had of getting any sleep at all. For us, it has been a game changer and we will continue to use it in place of a bassinet for all of our babies to come.
Pro & Cons
As I explained earlier, the Rock N Play saved my life when it came to getting some sleep. However, there is more to this rocker, than getting your child to sleep.
Pros
My favorite features are :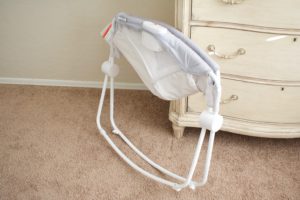 It folds up– The slender design allows you to take it anywhere without taking up a lot of space. You simply push a button and the entire sleeper folds almost completely flat, making it easy to slide into a small space when packing.
It's lightweight– Since having my daughter, I have watched my belly shrink and my biceps grow. Let's be honest, us mommas, constantly have our hands full. Whether it's a heavy car seat, a diaper bag, or you're simply carrying your baby, we don't need any more heavy objects to lift or carry. The Rock N Play has a hollow yet durable metal frame making it light and easy to carry.
40 pound weight limit– Like most items we buy for our little ones, they have their limits, meaning your child eventually outgrows it. The thing I love about the Rock N Play is that I can still use it with my 7-month-old. Like I mentioned earlier she had an ear infection recently, so we plopped her in the Rock N Play and she slept no problem. I am happy to still be getting use out it, even now.
SmartConnect– Although I do not have the Rock N Play with the SmartConnect feature, I wish I did. I will be upgrading to this model for my next baby because I see it as a huge benefit. Being able to control the rocking and vibrations without having to risk waking my child is a big plus for me.
Cons
Now, like most products, it's not perfect and it has its downsides. Although I haven't found many, there is one downfall specific to the model we have.
No Auto-Rock– The model we have lacks the hands-free rocking. So, in order to get our baby to sleep, we had to manually rock the sleeper. The Rock N Play we have does have the option for vibrations, which helped soothe our baby, but the missing auto-rock feature was a downside for us.
Luckily, this isn't a huge con. There are now many different models to fit every momma's needs.
Overview
I give this product a 9.5 out of 10 simply because of the model we have that lacks the auto-rock feature, aside from that, this sleeper is perfect! Overall, I love the lightweight, compact design, which makes for easy traveling. But, most of all I love that it helped us get some much-needed Zzz's!
You never know what you have until it's missing, and in our case, we were severely deprived of sleep. The Fisher-Price Rock N Play helped us get that sleep back, and I would recommend this product to all my momma friends!
I hope you found this review helpful. If you have any questions, or personal experience with this product and would like to add your own review, feel free to leave it in the comments!